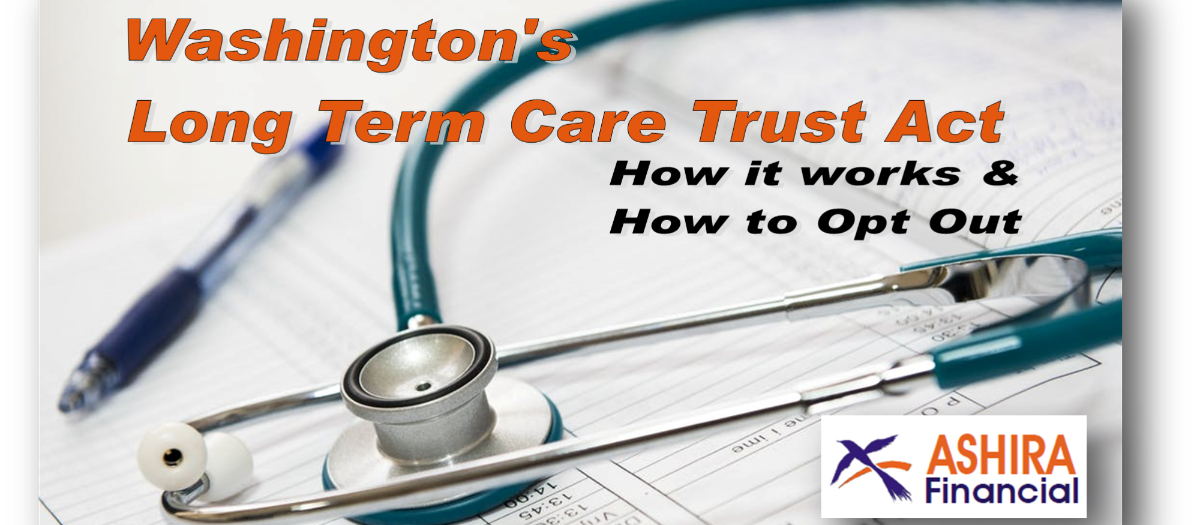 ALERT: Time is Running Out to Opt-Out of the New WA State LTC Payroll Tax
by Richard Toban on
July 22, 2021
Are you going to be paying 0.58% of your entire W-2 Compensation with NO Cap – and as long as you are paid W-2 compensation in Washington state?!
Thanks to the new WA state sponsored Long Term Care Trust, you will be, unless you put in place a qualified "opt-out" alternative plan.
TIME IS RUNNING OUT. August may be too late.

BE ALERT, qualified alternative plans take time to put into effect (sometime 2-3 months), so if you wait much longer, you will miss this one time opt-out date of Nov 1, 2021.
Starting January 1, 2022, Washington state will begin deducting this payroll tax to fund the new Long Term Care Trust. (for more information click here).
According to Rob McKenna, it is unlikely this will be repealed. https://mynorthwest.com/3008176/mckenna-difference-clear-state-payroll-capital-gains-taxes/ The Legislature doesn't meet again until January 2022 after the opt-out deadline and after the payroll deduction starts.
Don't miss the limited one-time opt-out period.
You must have an alternative insurance coverage that qualifies. These plans take time to take affect.
So don't be fooled by the November 1, 2021 deadline – since these plans could take 2-3 months – so August 2021 could be too late.
For more information on the LTC Payroll Tax Care Act and on Long Term care, go to https://ashirafinancial.com/ltc-wa-payroll-tax
Speak with a qualified Life and Health insurance agent TODAY to explore your options and put an "opt-out" plan in place.
Contact me with any questions you have!

Richard Toban
Advisor
(206) 418-6658 / (206) 418-6648 / richard@ashirafinancial.com
mailing address: 4827 S Kenny Street, Seattle, WA 98118

Ashira Financial – Your Wealth & Protection is Our Business
Also assisting with Cost Remediation AND Specialized Tax & Employer Incentives
are you getting paid for your employees? If not, you should be… Click Here
unlock the cash in your Commercial Real Estate Learn More
back