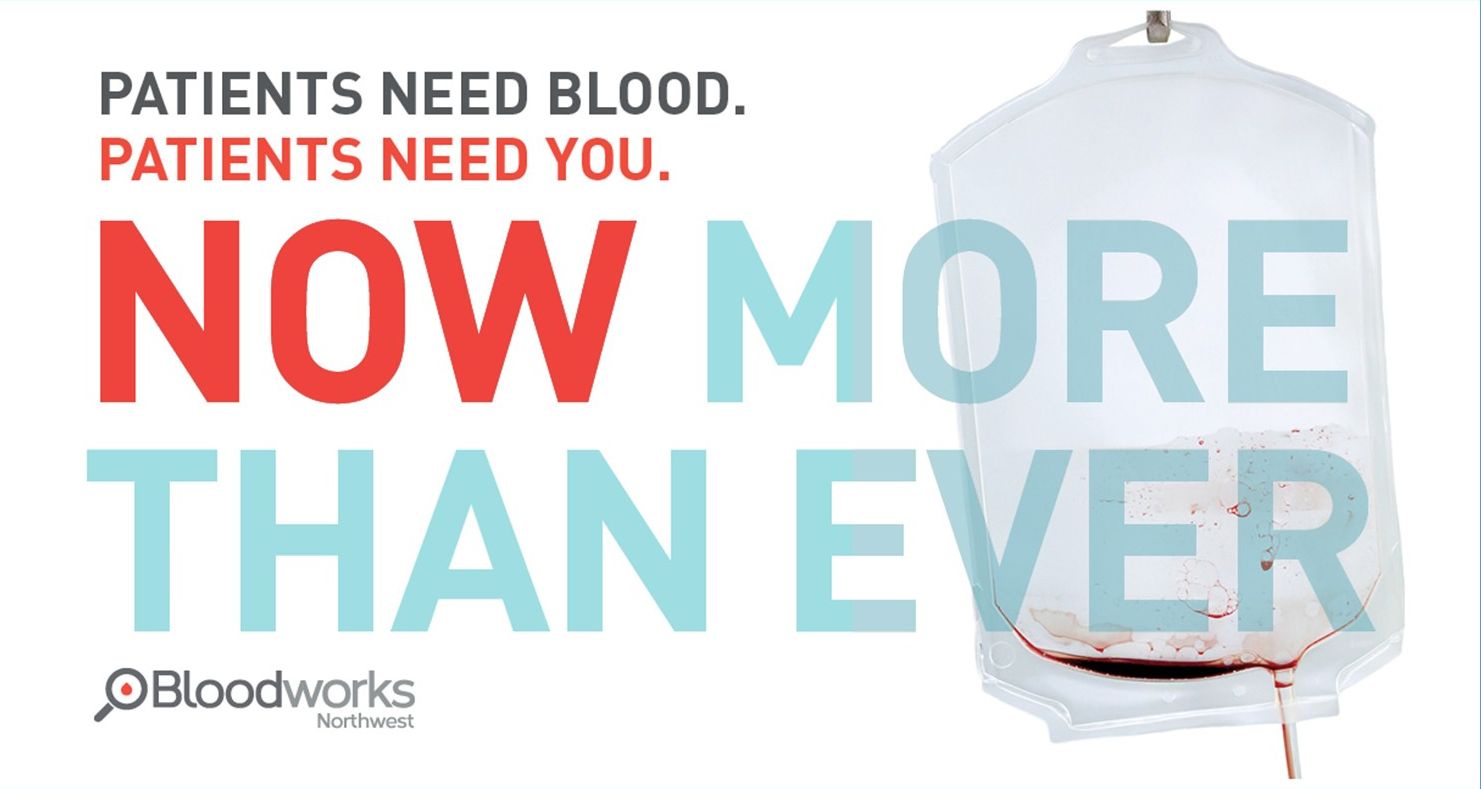 Blood Supply Shortage
by Bloodworks Northwest on
March 15, 2021
This past week, transfusions were extremely high at 113% of normal average (two days, distributions to local hospitals were 150% of normal) in addition there has been a decrease in donors making and keeping their appointments resulting in an availability of over 1300 open appointments over the next two weeks. You will have the opportunity to help with this blood shortage by donating at pop-ups at either Hazen or Lindbergh high school. You can find all other Bloodworks locations here.
Ensuring life-saving blood products are on hand, when needed, is a civic responsibility we all share – please encourage friends and family to donate also. While donors of all blood types are encouraged to donate, there is a special need for type O+ donors as hospital usage of O+ blood increased.
Appointments and masks required. The one hour donation appointment is a safe and essential action. Add donation locations are being conducted in accordance with social distancing guidelines. No walk-ins, guests, or people under age 16 are permitted onsite. There is no wait to donate if you receive the Pfizer, Moderna, Johnson & Johnson/Janssen, Novovax, or AstraZeneca COVID vaccine. For more vaccine guidance and coronavirus guidelines, visit bloodworksnw.org/coronavirus.
To make your appointment call 1-800-398-7888 or visit schedule.bloodworksnw.org

Hazen and Lindbergh High School Locations:
click on picture for a printable PDF flyer and live links

Hazen High School
March 25th, 10-5pm
March 26th, 8-4pm
Sign Up Here

Lindbergh High School
April 15th, 10-4pm
April 16th, 8-2pm
Sign Up Here

---
click on picture for a printable PDF flyer and live links

Hyatt Regency @ Lake Washington
April 7-8
Sign Up Here
back