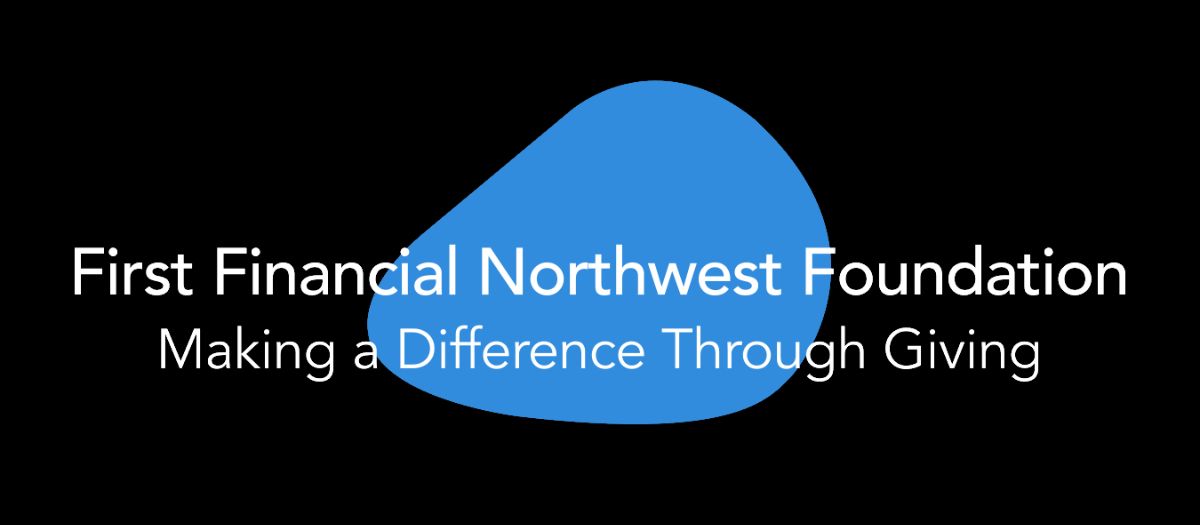 First Financial Northwest Foundation Unveils New Logo
by Stephanie Karpaik on
January 22, 2021
January 11, 2021
First Financial Northwest Foundation Unveils New Logo

The First Financial Northwest Foundation (FFNWF) was established in 2007 by First Saving Bank Northwest to give back to the community that helped grow the bank since its inception in 1923. FFNWF is now an independent foundation led by six trustees that are committed to improving the quality of life in local communities by investing in the residents of today and tomorrow. The majority of grants have been given to non-profit organizations that support education, healthcare, community development, food and housing security for seniors and at-risk populations. To clearly identify who we are as a foundation, we would like to share our new logo:
The First Financial Northwest Foundation Chairman, Charles Delaurenti, is extremely proud that they have distributed approximately $9M into the community since 2007. This includes grants to the Family First Community Center (Renton, WA), a $15M project that FFNWF committed donations of $3M over a 3-year period, early in the process, to encourage other potential donors and to show that there was strong community commitment to make this amazing project become a reality. This project is in collaboration with the City of Renton, the Renton School District, Doug Baldwin's Foundation, HealthPoint, and other generous donors. The FFNWF often provides for annual grants that are accepted through an application process administered by the Renton Regional Community Foundation.
The Foundation is gratified to have been able to contribute this level of funding to the many non-profit organizations who give exceptional services to those in need in the greater Puget Sound Area. This new logo more clearly identifies who we are and all that we do as a foundation.
back