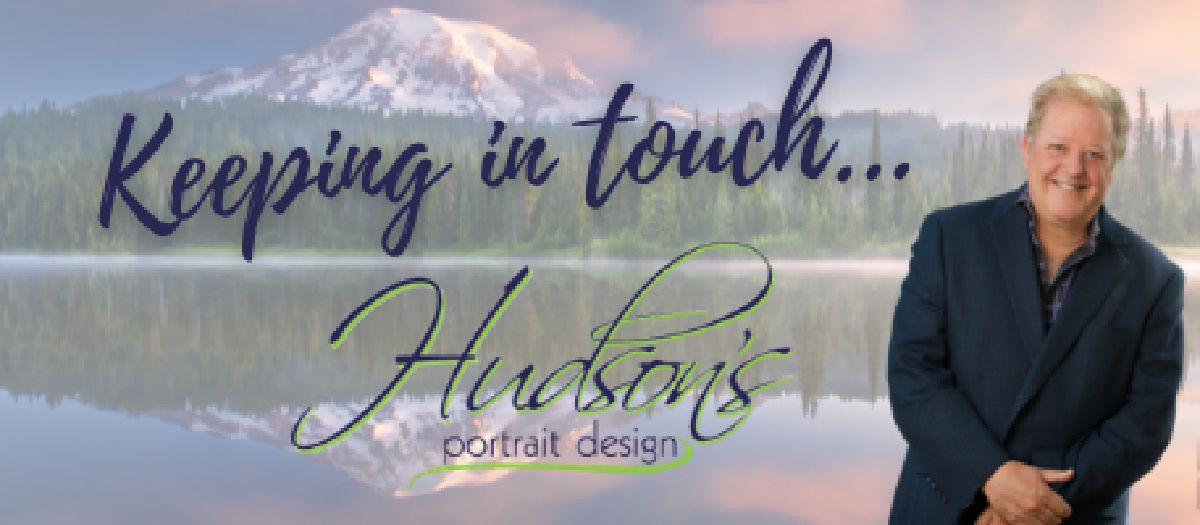 Hudson's May News
by Bruce Hudson on
May 24, 2021
Hudson's May Enewsletter
Feeling the Summer Vibes…
We had the pleasure of photographing the Gardner Family last summer at their family cabin on Hood Canal. After we delivered the portrait we received this letter in the mail about their experience…

"Our family has had a summer house on Hood Canal since 1948. Entering our fourth generation, we were eager to capture our love for the Canal in our family legacy. When we met with Bruce at Hudson's Portrait Design, we were pleasantly surprised that he was more than willing to do a family portrait photoshoot at the Canal. Bruce gave us many suggestions ranging from clothing coordination to thinking of the things about the Canal that were special to us.
One of the things that every generation is tied to at the Canal is our love for boats and boating. Bruce made this a focus of our session, taking pictures of us in our boat as well as at our Canal house. The results were spectacular, to the point that we had a really difficult time making our final choices. This experience with Bruce and Josh Hudson was unlike anything we had imagined, and we cannot recommend them highly enough to anyone who wants a truly memorable family portrait."
The Gardner Family
Summer is just around the corner and we are feeling the vibes, is this year you finally do it? You've talked about it for years, let us create an amazing portrait of your family!
back