RANU March 2020 Meeting
by RANU on
April 2, 2020
Our members of RANU pressed on through our new 'Stay Safe - Stay Home' protocol, and met online via Zoom.
Ginna Hernandez, City of Renton, Census Program Manager showed us a presention on the 2020 Census, and shared information on the importance to our city.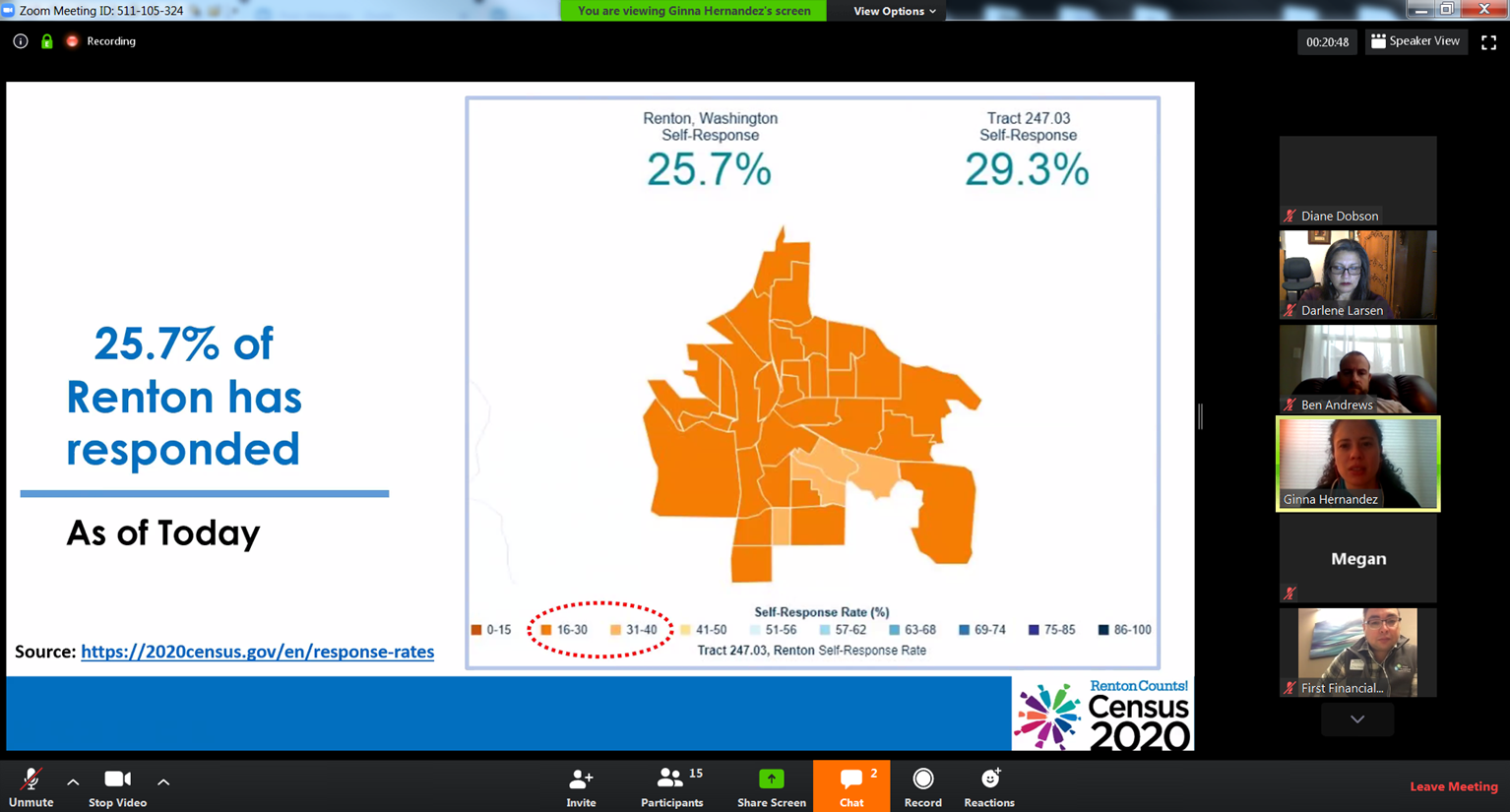 Renton Counts!
The 2020 Census is Vital, Easy and Safe. It's results will have a 10-year impact on Renton, that's why it's important you respond.
Have questions? Our Renton Counts! brochure will have answers.
You can follow Renton's response rate.
Contact Ginna Hernandez,
watch the videos in
5
languages,
read the flyers in
7
languages and the brochures in
6
languages
and see complete details by
CLICKING HERE!
*The 2020 Census will impact federal funding and political representation for the next ten years.
It matters to be counted! The cities of South King County were one of the most undercounted cities in the 2010 Census which meant many of our communities did not receive their fair share of federal funding for programs like Headstart, Medicare/Medicaid, SNAP, WIC and many other programs.
We are thankful and appreciate Starbucks® for being our 2020 RANU Sponsor!
back