NEXT ORDER DATE:

Paper Order Forms must be received by: Monday, December 6th at 3pm.


PICK UP:

Orders will be ready for pick up: Monday, December 13th, 10am - 4:30pm.
Note: Due to the holiday season, delivery times are longer than usual.
---
Renton Chamber SCRIP Fundraising Program
Supporting programs in our community through your daily purchases!

SCRIP is "shopping cart fundraising"
... a simple way to shop for your everyday purchases
and raise Fundraising Rebates at the same time!
SCRIP participants produce revenue by making regular household purchases they would make anyway. Groceries, clothing, toys, gifts, even gasoline can be purchased with SCRIP. Ordering is easy! You can place your order from your computer, tablet or phone.

What Is SCRIP?
When you purchase SCRIP, you're purchasing negotiable gift certificates and prepaid cards that are used just like cash.
The Great Lakes SCRIP Center acts on behalf of non-profit organizations to purchase large amounts of SCRIP from grocery stores, department stores, and other retailers. Because the SCRIP is purchased with cash up front, the participating retailers offer a substantial discount, earning 2%-15%
or more
– for Renton Chamber programs.
HOW SCRIP WORKS: This short video explains how SCRIP works using the RaiseRight App on your phone.

With just a little extra planning you can turn your everyday purchases
into fundraising that benefits programs in our community!
If you don't have an online account,
Order Forms
are available and can be turned in to the chamber. Payment must accompany the order for it to be placed. All physical cards ordered will be delivered by Thursday the following week.
See instructions below.

Example 1:
I am remodeling my home, or buying a new washer and dryer. I purchase $1000 of Lowe's eSCRIP and it's automatically loaded to my account for immediate use. When my account is linked to my checking or savings account, it only costs me $0.15 for my total purchase! My total payment for the SCRIP is $1000.15 earning the Chamber the Lowe's rebate of 4%, which is $40! So easy!

Example 2:
My family member is in another state, and I forgot their birthday is TODAY! I can electronically send them gift cards right away using my RaiseRight App, or by logging in to my ShopWithScrip.com account online. They can use their eCard within minutes of the purchase!

Example 3:
My student is away at college and I want to provide a gas card and Subway card. I can go online and order ReLoadable cards* and Re-Load those cards when they are low or empty. They will be able to use them within minutes!
*ReLoadable Cards are first purchased as a physical card through our SCRIP program, then can be electronically reloaded at any time

Example 4:
Amazon purchases! If you have AmazonSmile, you can keep earning money for your favorite charity, just purchase SCRIP from the chamber, and load the ecard onto your account! Now you are raising funds for both!

The only fees paid for using this program are:

$0 = Check or cash

$0.15 per total order = Presto Pay (connect your account to your checking or savings)

2.6% of the total order will be added to your transaction = Credit Card Payment

SCRIP DEADLINES: Online and Paper Form orders deadlines are normally the First Monday at 4 p.m. Orders will be filled on the following Thursday and will be ready for pick up between 3-5 p.m. (Due to the holiday season, please plan for one week delivery)

BONUS Shopping rebates are promoted for special and limited time periods and must be placed with an online account according to the promotion deadlines. No orders will be processed without payment, and will be bumped to the next order period or canceled, which my result in missing the Bonus rebates.

CHECK PAYMENTS: Checks must be received with the Paper Form order by 4pm on the first Monday. Orders without payments will not be processed until the next month's order.
SCRIP PRODUCT INFORMATION:
Plastic Cards – Plastic gift cards are subject to the order deadline.
Reloads – Some retailers offer Reload and ReloadNow on the plastic cards you purchase through SCRIP – so no more waiting for the next order deadline using Presto Pay.
eGift Cards – e-certificates are available on your computer or mobile device within minutes of purchase using Presto Pay. eGift Cards can be saved on your RAISE RIGHT App, printed, or emailed to a recipient. eGift Cards and Reload products are not refundable as they are available in your account immediately.
PLEASE read the terms and conditions for each vendor before you purchase. Once an online order has been billed it cannot be canceled.
PLEASE NOTE:
Payment by Check or Cash must be received in the chamber office by the specified Order period, or the order be held over for the next order period, or canceled. Any fees incurred for insufficient funds will be invoiced to the purchaser. Please call if you have any questions about Check/Cash payments.
All orders paid through linking your checking or savings account, or by credit card will be processed immediately.
---
For more information go to www.shopwithscrip.com

Ready to sign up? You will need an enrollment code.
Black Friday and Cyber Monday Specials!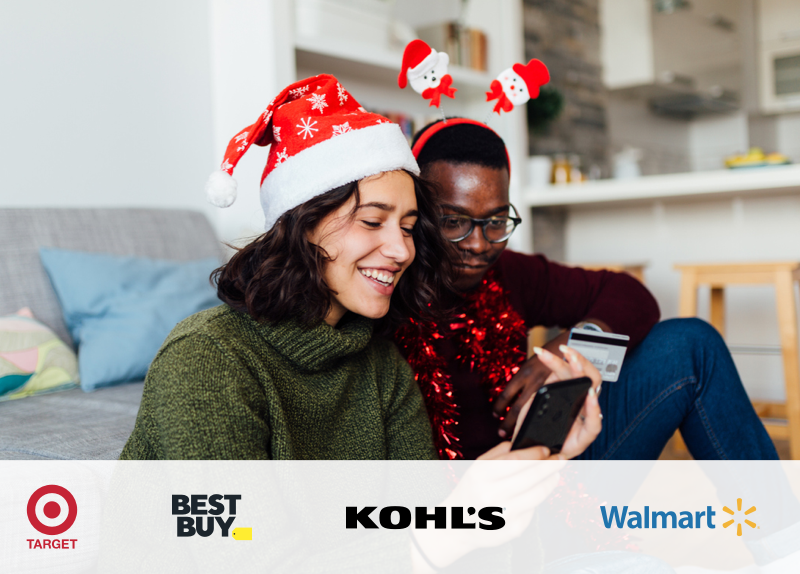 Use eGift cards to earn up to 16% on your Black Friday and Cyber Monday shopping
The only thing better than a great deal? Earning when you shop it. Prepare for Black Friday and Cyber Monday by filling up your Wallet with eGfit cards. Whether you're searching for electronics, toys, jewelry, or something else, raise money on all your special finds.
SCRIP Order Form and more!