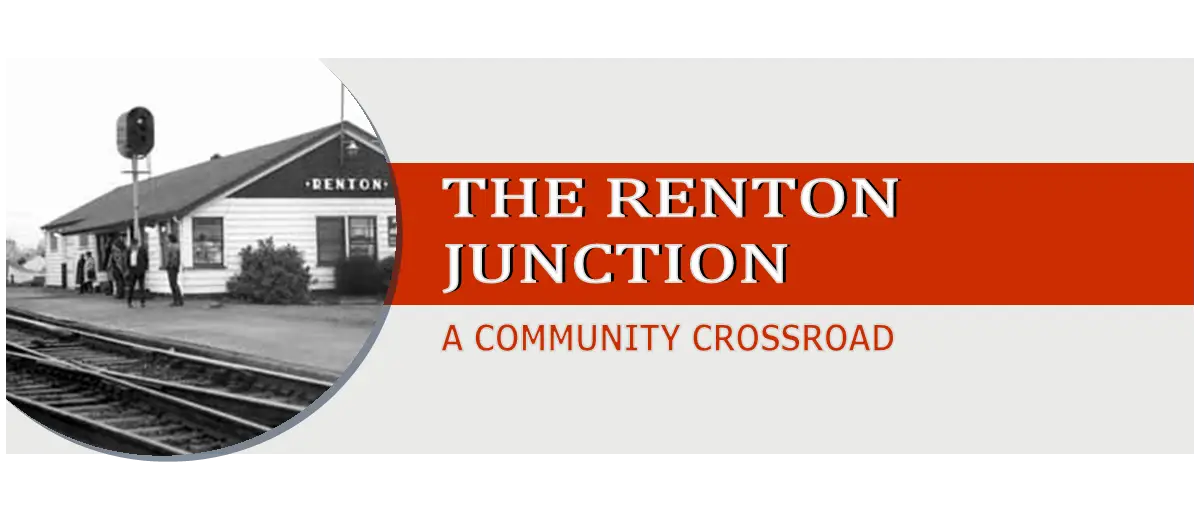 1000 Meals Delivered!
by Mary Clymer on
April 24, 2020
1000 Meals Delivered!
The Magic of Local Leaders Uniting.
Last weekend South King Food Fighters delivered their 1000th Meal, thanks to local leaders coming together to support a great cause.
There were so many generous donations of food, time, and money to make this happen. 534 meals were delivered to 55 families last Saturday alone.
State Representative Steve Bergquist who lives in the Renton Highlands had a hand in making this a reality. He told me recently that the idea came from feedback he was hearing in our community from people who didn't know where to turn for the resources they needed. He decided to set up a website for community members to use as a resource guide. A place that was easily accessible for people to reach out to for help by providing a food service, and also a place to identify some of their long term needs, so that they could be directed to the right resources for them.
Through the South King Food Fighters, Representative Bergquist has been able to connect dozens of volunteers and donations of over $10,000 to various organizations through the site. Delivering over 1000 meals to about 75 families in the first two weeks!
Everyday they have received more meal requests. In the partnership with Communities in Schools Renton-Tukwila, they have been able to connect 20 families with longer term support.
It Takes a Village
Already small businesses owners, and other local leaders have partnered together to help serve those in our community.
It's a powerful message about who we are.
About how we rise together to help those in need as we ourselves navigate through this uncertain time. In times like these when small businesses are struggling to find ways to reopen their doors, stay open for pick up and deliver, and apply for disaster relief, it's so heartwarming to see these establishments look at the greater needs of the community.
Over the weekend Renton Council Member Kim Khánh Văn helped deliver meals to some of Rentons seniors donated by Papaya Vietnamese Cafe at the Landing.
With their business currently closed due to the pandemic Holly and Andy Hill at Antiques 4U volunteered their time to help those in need.
Along with the resource guide below, meals have been collectively provided by Refuel Cafe, Top of the Hill Quality Produce, The Melrose Grill, and Donna and Steven Wong from the Red Tea Room. Donations were gathered and Delivered by 15 volunteer drivers. A great showcase of business leadership using their time to help others also struggling to find normality in our changing environment.
State representative Bergquist gushes on his FB page about all the wonderful support saying, "I have had so many friends, either from high school, my former students, teachers, current and former neighbors, my parents and elected leaders, as well as many brand new friends, reach out to help any way they can."
Representative Bergquist has reminded us what great leadership can do to bring out true compassion in a community.
Renton School District Students
Free meals are available to anyone ages 1-18 in the front lot of each school and at several community locations through the end of the statewide school closure. These "grab and go" meals will include both lunch and breakfast served Monday-Friday, 11 a.m. to 12 p.m. and are intended to be taken off campus or even picked up through car windows. Meals are free and no ID is required. Children can pick up meals at any school or location nearest to them. Children must be present to receive a meal.
Order meals here: https://www.rentonschools.us/students-families
Renton Resources
Do you or your family need food during the COVID-19 pandemic? For a full list of resources in the area where you can get assistance with food or how you might get involved with one of these organizations, please visit the website. Many of these services highlight an offering to those seniors in our area who find themselves unable to leave their home.
Donate
If you are in a position to donate time, money, or food to the cause please hop on the South King Food Fighters website to view a list of needs.
Volunteers are needed to fill a variety of needs from delivering food, to helping bag food at one of the distribution centers. Head over to the website for more information and to get connected to the opportunity right for you. Even if it's just a one time thing, volunteers are always appreciated and needed.
Have some canned goods or supplies you'd like to donate to the cause? The Tukwila Food Pantry is currently looking for shelf- stable goods and produce.
Supplies are also needed and often go unnoticed.
Things like:
bags (paper & plastic)

cardboard boxes

cleaning supplies (sanitizers & disinfectants)

protective gear (masks & gloves)
South King Food Fighters has partnered with the Tukwila food pantry and if you have any of these items to donate please deliver them to:
the Tukwila food pantry
3118 S 140th St,
Tukwila, WA 98168.
They are open Tuesdays, Thursday and Saturdays from 10:30am-2:30pm.
Let them know if you would like them to pick up the donations from your home, 206-431-8293
The Renton Chamber is also here to assist you in helping with your donation to the cause. When you donate through the Renton Chamber, they will purchase low cost meals from local small businesses dedicated to help feed those in need through this program.
In a short time the South King Food Fighters have received generous donations from across our community. Whether you find yourself in a position to give or in a place of need South King Food Fighters is here to help.
With no way of knowing where we are in the pandemic or how it will inevitably change our lives, I find it extremely comforting knowing that we the people have chosen to come together. In spite of all the political noise and media pegging us against our neighbors, we here in Renton have chosen generosity over fear. South King Food Fighters is just one shining example of the power of community, even as we shelter in place.
back