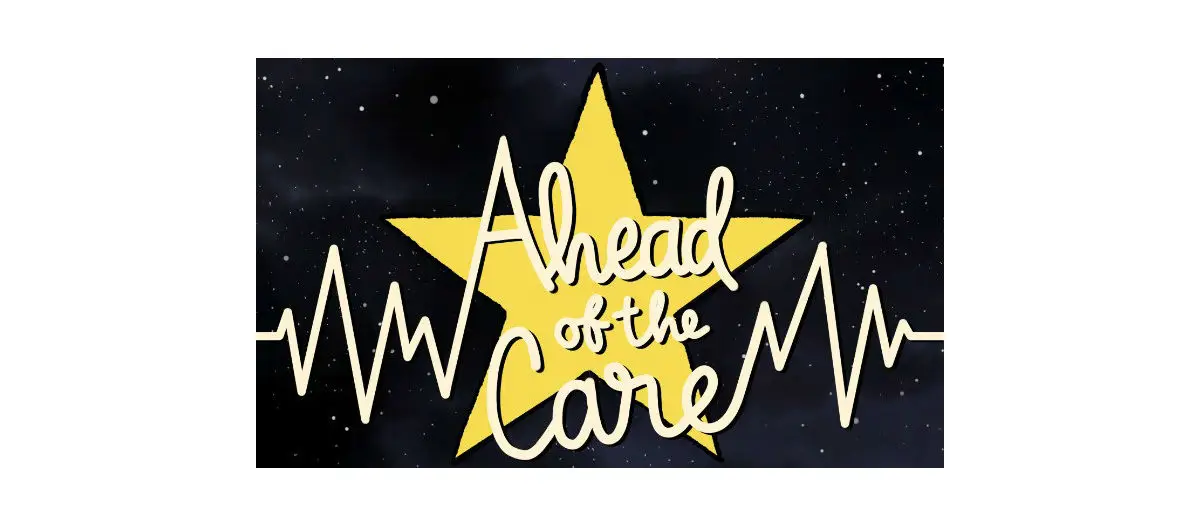 Ahead of the CARE
by Mary Clymer on
December 4, 2020
Recognizing our Healthcare Heroes
Amid the Coronavirus pandemic one this has become abundantly clear, we have heroes all around us.
Our healthcare community is undeniably at the core of what it means to be an essential worker. People in the industry go above and beyond to deliver quality and compassionate healthcare to all they come in contact with.
As the world continues to search for a cure we can choose two paths.
Continue to focus on the problems that are piling up because of this disease.

We can spend our energy showing appreciation for those healthcare workers on the front lines of the COVID crisis and recognize them for their hard work, dedication, and tireless work towards helping their fellow man.
That is what the Renton Chamber of Commerce is doing. Recognizing a handful of essential healthcare workers who are making a difference in the lives of those around them.
The Ahead of the Care Award Program is a partnership between the Renton Chamber of Commerce and Renton's healthcare leaders. This is part of the Chamber's effort to highlight business sectors and individuals that make Renton a better community. The program aims to enhance awareness of the excellence of those that provide healthcare to our community.
This virtual event will take place on Thursday, December 10th from 6:30 pm-8 pm
Renton healthcare employees were nominated as "difference makers" from patients, peers, employers, etc.
They were nominated in a variety of areas
Doctors

First Responders

Behavioral Health

Allied Health - Supportive Roles/Pharmacists/Anesthesiologist/Integral Support/Dentists

Human Services/Health

Nurses

Senior Care Services

Healthcare Support Services - Non-Patient Interaction/Housekeeping/Security/Reception/IT
A selection committee of community professionals interviewed the finalists. The finalists were then invited to this online award ceremony where they will be celebrated for the outstanding "difference maker" they are.
Keeping calm every day while walking straight into the fire of uncertainty is their job. Putting their own needs and health concerns to the side to protect us all.
They are tired, our healthcare system is strained, and still, they go on.
You and I are in many ways isolated from this pandemic. It's a lot easier to sit at home and have theories about COVID and how it's affected our lives, yet we have no clue.
Mental health is plummeting, Anxiety is rising, flu shot lines are longer than ever, and COVID testing sites are popping up everywhere.
These healthcare workers are taxed.
It is a thankless job. One that takes strength, compassion, understanding, and perseverance. They deserve the respect of us all.
The Renton Chamber of Commerce recognizes the mental energy these healthcare heroes continue to provide to protect us. Ahead of the Care is the Chambers way to show appreciation and gratitude for these hard workers.

Gala in a Box
Although this is a FREE virtual event, you can choose to take part in the celebration by purchasing a "Gala in a Box".
This is a fun way to celebrate with others in the zoom. Your Gala in a Box ticket gets you a celebratory package to open the night of the event. It features gift cards to local restaurants sponsored by Molly's Caribbean and Healthcare Hero Cookies by Meese, a Champagne toast, and more!
For $25 you get one Box, and for $40 you get two.
If you aren't interested in a Gala in a Box, but still want to show your ongoing support you can purchase a $20 "Support Local" Restaurant Gift Card to be given to a healthcare hero, or donate $50 as a member of the community to say "Thank You" to our healthcare professionals.
These donations are what makes it possible for the Renton Chamber to continue to put on these celebratory events.
Please contact Ashley Dobson at events@GoRenton.com for more information.
Presenting Sponsor
Kaiser Permanente is the event sponsor and will be presenting at the Gala. Kaiser's Renton Medical Center is located at 275 Bronson Way N.E., Renton, WA 98056. Although they have many facilities in the area to serve you.
Outside of the UW Medicine Valley Medical Center, This Kaiser facility is the largest in Renton.
They know the business and understand more than most the value of healthcare employees. It is with great honor that they present at this online Gala.
It's more than just hospitals though. We have nurses, doctors, and mental health physicians working in our many retirement locations. Locations that have been hit hard, and have left this vulnerable population more isolated than ever. They too work overtime to see to the well-being and mental capacities of their residents.
Dentists and lab tech's often get looked over, yet they are there when you need them. When there's trouble in your mouth this crew is ready. Don't forget Oral health is the gateway to general health.
Mental health workers have their hands full this year. We are lucky here in Renton to have Puget Sound Regional Services (PSRS). A non-profit organization over on Park Ave that provides long term community based supported living services to individuals with developmental and intellectual disabilities.
Pharmacists that you see at your local grocery store, and veterinarians too. Our healthcare heroes are all around us. It cost you nothing to thank one of these amazing individuals but means the world to them.
We all need a little acknowledgment for the work we do, and now is our time to recognize these essential workers.
Please join us on December 10th from 6:30 pm to 8 pm and let these superheroes know that they are appreciated.
back