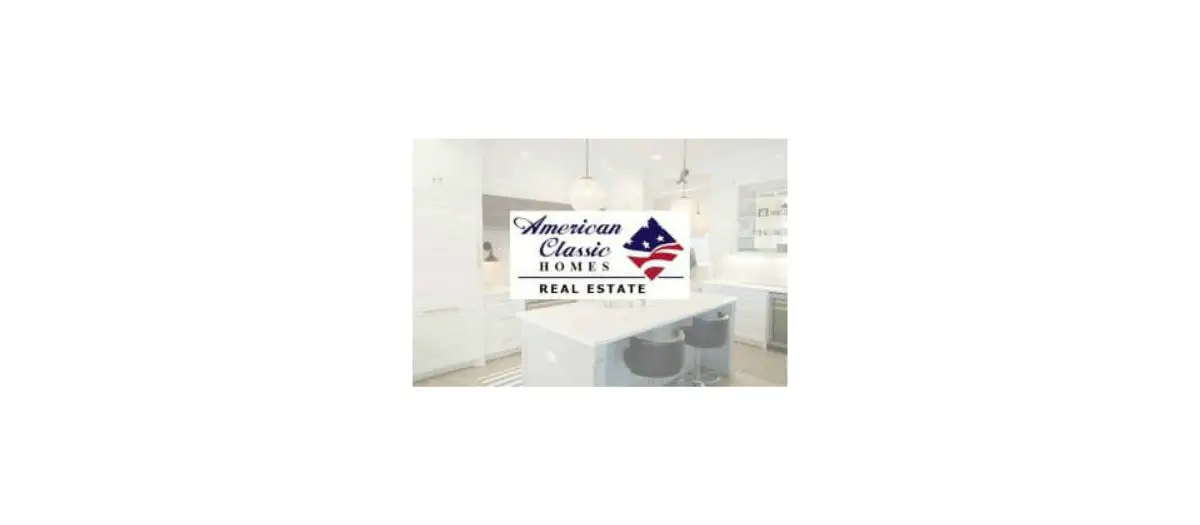 American Classic Homes Real Estate
by Mary Clymer on
August 14, 2020
Where Buying and Selling a Home is a Comfortable Experience
American Classic Homes Real Estate, located at 3016 Benson Road South in Renton, is the Ma & Pa version of Buying and Selling a home. Ryan Runge celebrated 15 years in the business this past May. He has learned a lot in that time and shared some valuable information with me over a virtual lunch last week.
Career & Community
If you live in Renton, work in Renton, or have been involved in any community engagement in Renton over the past 15 years, odds are you have met, Ryan Runge. Ryan is a very unassuming individual. He's quiet, polite, funny, and always has the look of wheels turning in his head. Probably because he's been involved in so much activity within our Renton Community.
One is of the founders of Art Unlimited that helped bring the voice of our art community together in the early 2000. He later stepped up to lead The Return to Renton Car Show a couple of years ago. Helping to bring this already successful event into the downtown core.
Over the last year, Ryan has found a new passion project with the Renton Housing Authority. "The RHA really is ahead of the curve." Ryan says to me in all sincerity, but with a chuckle in his voice because of the overused term. He was so excited to share with me all the wonderful things going on at the Renton Housing Authority. I could feel the sense of gratitude he discovered in the rewards of helping someone be able to put a roof over their head.
Well after 15 years of helping people put roofs over their heads in the real estate market it seems clear that this new passion project is a natural fit.
Ryan feels lucky to have found a career early in life that he loves, and gives him the opportunity to give back.
The Market is Hot
King County has been hot in the Real Estate world for a long time now. During the last economic downtown, we were one of the last to be hit and one of the first to recover.
Still, it's interesting that even during these unprecedented times our market hasn't seemed to slow. I asked Ryan for his thoughts on why. He seemed blown away by this as well. "Interest rates are crazy low," Runge says. "That, on top of a market that continues to be in demand, and a growing population working remotely. This means people are realizing they can work from anywhere."
With all the attention our market is getting, and with everyone becoming more used to this new norm, sellers are starting to emerge. Buyers continue to be out there, and sellers have caught on.
Schools, Taxes, and County Lines
Over the past few years, more and more people have been moving outside of King County. He continued on about the perception that taxes in King County are too high. Although he did agree that they are higher than other counties, but not by much. Areas like Puyallup, Spanaway, and Graham have risen in popularity, and so have their taxes. He also continues to see a lot of Boomers downsizing. The demand for rambler style homes are up, and these are more easily found outside of King County.
Do you know what the number one thing people search for on the MLS?
Schools.
And as we all know, income has a lot to do with how well schools are rated. Ryan thinks it's too early to tell what will happen to the market as the way we engage with school changes.
He sees wealth starting to leave certain districts. And in turn, get poured into other districts. People are beginning to realize that they may not need to live so close to Seattle anymore. His wish is that these moves help provide more diversity into our local schools. However, that all depends on if those with wealth decide to sit tight because of the schools, or if they are open to being leaders this new trend.

An Agent for the People
I ask Ryan, "Why American Classic Homes Real Estate?"
"Because customers come first," he said proudly. "That, and our team here works hard to do what's right".
He told me a story about starting in Real Estate. Realizing that he gets to steer the ship. He remembers how powerful that thought was to him. He considers American Classic Homes Real Estate the Ma & Pa agency of the area. He likes it that way. He feels it puts them on the level of understanding the struggles and rewards of the small business owner. "Small and Approachable," he says.
He offered some advice for anyone looking to buy or sell a home, and it all came down to comfort.
"Find someone you are comfortable with." Ryan reminds us that the decision to buy a home is quite possibly the biggest decision you will ever make. He stressed the importance of not just going with the agent you meet at the open house or sticking with someone you know. "During this process, you are going to share a lot of intimate details about your life, so being comfortable is essential for everyone to be able to move forward with ease."
The whole process can be overwhelming. It's easy to feel pressured to move fast and make quick decisions. This is fine for some people, but not everyone. Ryan reminds buyers to do some research. "Work with someone you can trust, and find a pace you are comfortable moving at."
"In today's market, it's not uncommon for homes to get multiple offers and for things to sell above asking price. You may lose a deal here and there, but you must feel comfortable so when it's right you know what to do."
Figure Out Your Financing
In closing Ryan wanted me to share how important it is for buyers to start with Financing. So many people ready to buy start by shopping for homes. Then turn to connect with an agent or a lender after they've found the home they want. The reality is if you work this way it's probably too late.
Shopping for your new home should be a fun experience. Get the hard stuff out of the way so you and your agent can shop comfortably with no surprises.
Aligning your Goals
We all have different goals and motivations while buying or selling our home. You want to be sure that this huge decision is in the hands of a trusted company. You need an agent that knows the neighborhood, listens to your goals, and works at a pace that is comfortable for you.
Ryan Runge and his team over at American Classic Homes Real Estate are there to guide you through the process. Call today to find out where your next home will be.

---
Do you have something going on that the community should know about?
Need help getting the information out to the people?
Contact Mary Clymer about ways the Chamber Blog, The Renton Junction, can help.
Think of it as your online resource for what's happening in Renton.
It's one of the perks of being a member.
We want to help bring the community to you.
Tell us how we can help through the Blog.
Email me your ideas at happydelusions@yahoo.com
Looking for even more exposure? Advertise on The Renton Junction Blog!
Contact the Chamber to find out how.
back