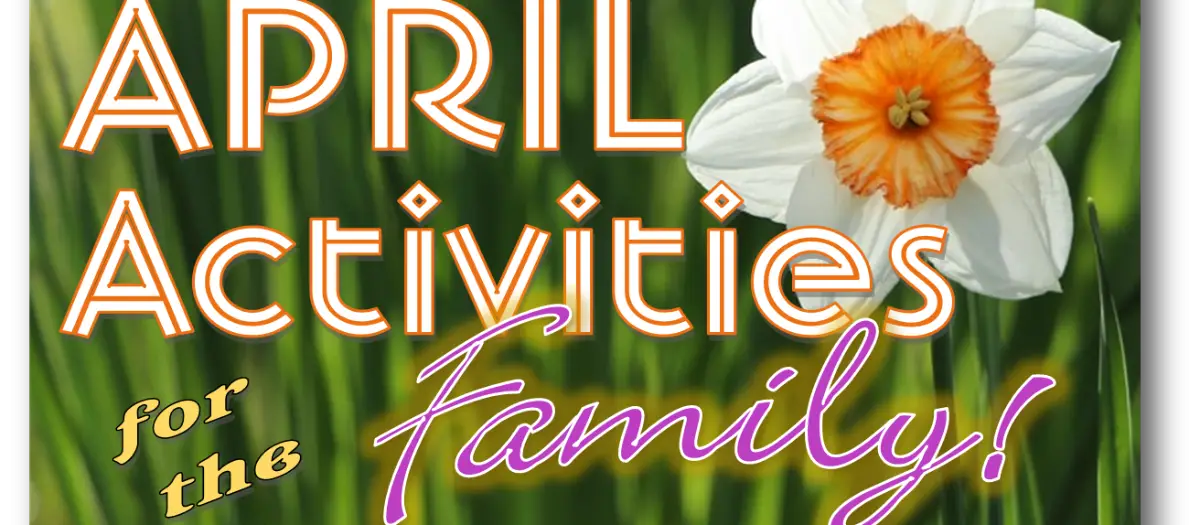 April Activities the Whole Family will Enjoy
by Mary Clymer on
March 30, 2021
Spring is in the air and we are looking for something to do
Spring is here and we are all getting more anxious to get out and about. The start of spring brings new life, warmer weather, and a longing to be more active. As we collectively work our way out of quarantine there are still many guidelines we must follow, however, events are starting to pop up starting with Easter this coming Sunday.
Read on to find fun Activities the whole family will enjoy throughout the month.
Erasmus Egg Contest
Get ready to get crafty! Pick up your dragon egg kit today at Sparkle Gifts & Whatnot and help celebrate the 3rd anniversary of our friendly neighborhood dragon Erasmus.
Decorate your egg and snap a photo to share on Instagram or Facebook using #ErasmusEggHunt. You can enter your egg anytime now through April 13th where entries will be chosen at random to receive prizes from the downtown Renton merchants.
Then on April 13th judges will select the 3 most creative entries to receive a signed copy of the popular "A Hatful of Dragons" by local artist and author Vikram Madan.
This fun free event is suitable for artists of all ages and experience and hosted by the Renton Municipal Arts Commission this celebration.
PopUp Story Walk
If you haven't gone up to the Renton Highlands Neighborhood Park yet to see what all the buzz is about, now's the time. Now through March 27th, the park has a PopUp Story Walk featuring the children's book Bea's Bees.
Walkthrough the story of Bea's Bees as you enjoy a stroll through one of our cities beautiful parks. At the beginning of the trail, you will begin the book, then as your walk continues you will see page after page displayed on storyboards ending with the last page at the end of the trail.
This local program was designed to promote literacy, health, and art appreciation. Designed to work in outdoor spaces allowing everyone in the community to safely enjoy this leisure activity. So get outside and get reading this wonderful story written by Katherine Pryor and Illustrated by Ellie Peterson.
Storybook Theatre
The actors over at Storybook Theatre have made their way online. Currently, they are featuring the Live! Virtual showing of Chicken Little. Now through April 16th, you can register to tune into the fun and support the show completely free!
​Easter Selfies at the Landing
Now through April 3rd from 12p-3p across from Trencher's Kitchen & Tap, you have an opportunity to take an Easter-themed selfie. Be sure to post the fun on Instagram tagging @thelandinginrenton for your chance to win one of five $100 gift cards to your choice of store or restaurant at The Landing.
Easter Services
Easter is one of the most popular days to join in local worship. As these religious organizations begin to open their doors for more activity many have found a way to keep events moving forward. You can find a list of local services and activities here.
Earth Day Scavenger Hunt
Celebrate Earth Day by taking a hike along Shadow Lake Nature Preserve. On April 24th from 10a-3p, you are invited to discover facts and clues about the world around you in this family-friendly scavenger hunt. YOu will be challenged to work together to uncover fun facts about the environment and brainstorm ways to help protect our beautiful world.
This event will sell out, so you must reserve a time slot to participate. A limited number of families will be allowed at each time. It is asked that the group be kept to 6 or less and be prepared to keep their masks on while exploring.
Head on over to Shadow Lake Nature Preserve to secure your space today.
Children's Day
Centro Rendu is gearing up to celebrate Children's Day on April 30th. This Latin-based organization ran through St. Vincent de Paul is bringing a piece of Mexican culture to Renton. Sarah Blucher is one of the organizers with Centro Rendu, she felt that this would be a great way to pay homage to children after the year of isolation we've all been through.
What is children's day?
"It's a holiday much like Mother's Day or Father's Day", says Sarah, "A way to honor the children in our lives and acknowledge them."
Traditionally the holiday is celebrated with candy, toys, and big festivals with clowns and activities. As much as Centro Rendu would love to make that happen here they are keeping it safe due to Covid restrictions. This means another fun drive-by event!
On April 30th from 3-6 pm, families are invited to drive thru the sea of tables and cheer set up in the Renton Memorial Stadium. The event is perfect for kids up to 13 years of age. Don't let that sulky teen sit at home though, there is still plenty to see and we all deserve a little drive-by fun.
As you drive along you will see tables of goodies free to the kids all sponsored by local organizations and in-kind donations. Books, candy, toys, all presented to you by fun characters making the drive more silly and fun.
Remember windows will be down, so masks should be up.
If you'd like to participate in this kid-friendly giveaway head over to their Facebook page for more information about playing along, helping out, or sending in a donation.
Do you Have Something to Share?
We are always looking for fun events around Renton to share with our community. If you know of any upcoming events that you would like featured in our blog please contact us at communications@gorenton.org
back