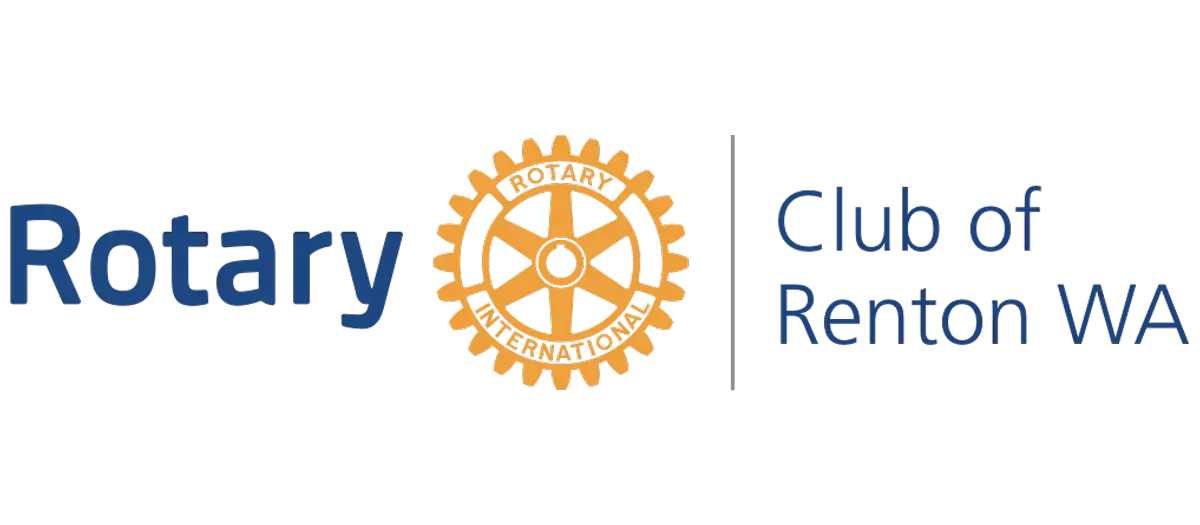 Are You a Ducky Dreamer?
by Mary Clymer on
July 17, 2020
Are you a Ducky Dreamer?
How the Renton Rotary uses ducks to help raise money for our community.
One of the Highlights of Summertime here in Renton is surely watching thousands of yellow rubber ducks race down the mighty cedar river. The beloved Renton Rotary Rubber Duck Derby is held at the end of Renton River Days every year for the past 30 years. A tradition that delivers dreams.
Hovering above the water on the Houser Way Bridge thousands of dreams, in the form of little rubber ducks, wait to be released. Throughout the month of July, you can't seem to go anywhere without seeing a busy Rotarian selling tickets to the derby. The list of prizes to be won is well worth the five dollars buy-in.
The Race
If your duck passes that finish line first, you're looking at $1,000 cold hard cash! Not a bad turn around. Second, thru fifth place gets some pretty good ticket items too. Generously donated by some of our fine Renton establishments like King & Bunny's Appliance or the Melrose Grill. With anywhere between four to five thousand ducks racing it's anyone's game.
Every year when I see former fire chief Lee Wheeler smiling proud in his duck derby hat, I know it's time to dream. I pull out a $20 bill and hold 4 shots at winning big in the palm of my hand. I instantly begin dreaming about the new refrigerator I will buy
when I win, or the cowboy boots I would purchase at the former Renton Western Wear.
And they're off!
Sunday afternoon of Renton River Days is race day, and I get there early. Purchase some fresh lemonade and kettle corn and head to the river to get a nice spot in the shade. The Cedar River is lined with people, like me, who've come to watch the race. Families and friends of all ages are here sharing in this wonderful community event. Whether you've bought a ticket or not, watching the yellow streak float down the river past you bring smiles to all. Everyone is sure they saw their duck out in front while laughing at the poor upside-down duck stuck on the river's edge. Within minutes of their release, the race is done and everyone begins to leave.
For the Rotary though, the fun has just begun. The Duck Derby raises upwards of $20,000 that all goes directly back into our community. The year's much-anticipated event benefits several of our local charities and organizations that most people aren't even aware of.
Ducks Deliver Dreams
The Duck Derby is the biggest fund-raiser hosted by the Rotary every year. 1,000 winter coats were provided for kids from the proceeds in past years working with Operation Warm and Communities in Schools.
This year sadly, due to the pandemic, the ducks will not be sailing down the cedar river. No crowds will gather for this beloved tradition, and donations that our community relies on are at stake.
This hasn't stopped the Renton Rotary from getting out and raising money. This year, although there will be no race and no prizes to be won, you can still support the dreams these ducks help build in our community. The ducks raise money for those in need. The donations are used to directly help our vulnerable populations. Not just a race, but a community celebration with a cause.
It's About Community
Since the 1980's the Renton Rotary has promoted the derby. It has become a tradition that connects us. It reflects our diverse community of volunteers and participants. Both the young and old, from all walks of life, and from so many different ethnic, racial, and religious backgrounds coming together. The combination of creating fun, and celebrating with cause, has been the goal from the inception of the race.
You are encouraged to donate directly to the Renton Rotary this year. Coats are needed more than ever. So are clean water, food, medical care, support for victims of abuse and so much more. Five dollars adds up to big dreams for the Renton Rotary, and for so many hurting in our community right now.
The new president-elect of the Renton chapter, Linda Foley, has been handed a wonderful tradition to maintain in a year that is impossible to get anything done. I asked her about things at the Rotary and she responded with this,
"Our mantra for the coming year is Connections: Celebrating with Cause. a spin-off from our International theme of Rotary Opens Opportunities. My goal is to engender a sense of light-heartedness that fulfills both us and those we help. Let us Celebrate one another while we do our acts of service."
Her hard work is already showing as the Rotary has started asking,
"Are you a Ducky Dreamer?"
Ducky Dreamers are those in the community who understand the impact of this fun and significant race. Today the work of Renton Rotary Ducky Dreamers is crucial. With so many in our area struggling due to COVID19.
You Can Make A Dream Come True
They want to remind us that these ducks can still deliver much needed dreams to this underserved population even if they can't race. This can only work with your support of increments of $5.00 donated to the Renton Rotary.
Hopefully next year we will be sitting side by side along the Cedar River sharing stories about the duck derby, and how we helped pitch in the year the pandemic tried to steal these dreams from our community. Hopefully, we can look back at this year as the time we rose up together to help the Renton Rotary deliver those duck dreams.
back