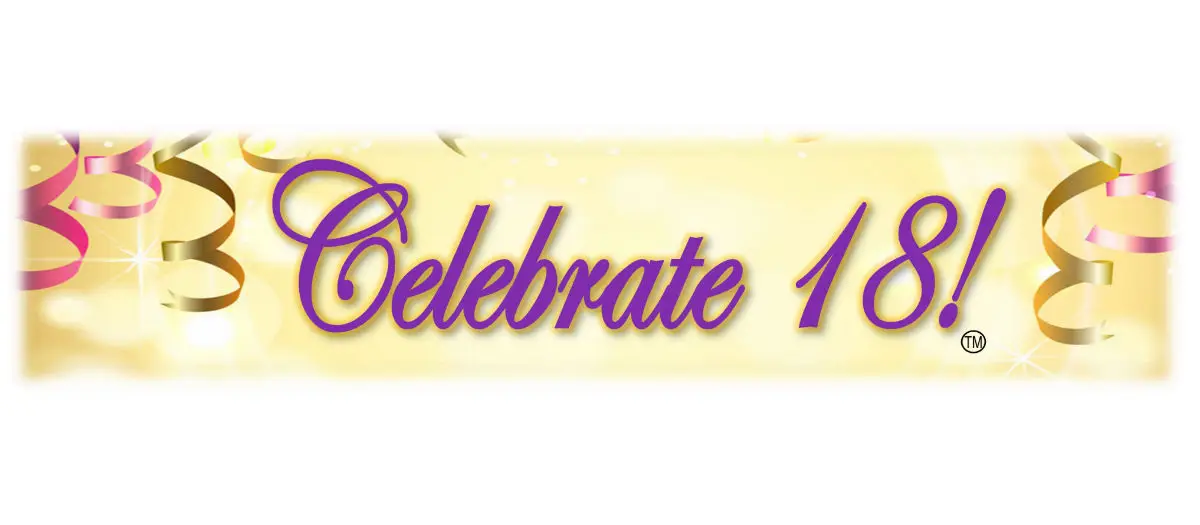 Celebrate 18!
by Mary Clymer on
July 3, 2020
Celebrate 18!
Helping Girls Aging out of the Foster Care System
Imagine it's your 18th birthday. Your whole life lays before you, and the feeling of excitement and terror are equally struggling in a vision of your future. Some have dreams of heading off to college, and others will jump right into the workforce. Whatever path you took at eighteen the only thing you knew for certain was that your whole world was about to change.
Now imagine you have been raised in the foster care system. At 18 you will officially age out of that system and be left to find your way through this world without the resources or family connections so many of us rely on. Adding a sense of anxiety to this already emotional time.
Enter Eileen & Callie's Place. An organization set up to help aid these young adults through this transition.

Setting up for Success
Founder and Executive Director Dr. Natalie Ellington wants to help set young ladies up to be successful in the next stage of their life. Ellington remembers how crazy this time can be for a young lady, and is grateful for the support she had. People who cared enough to help her navigate through the tough times. Now that she's older, Ellington recognizes how valuable guidance can be. Her hope is to connect these young ladies with incredible mentors through their transition from teenagers to adulthood.
Celebrate 18!
The non-profit is just over six years old and has made some pretty amazing connections in all of South King County. Last Summer they hosted the first Celebrate 18! birthday party. It was a countywide birthday party for over 100 girls turning 18. This provided a pampering experience for these ladies aging out of foster care. They each received new clothes, shoes, jewelry, journals, and a duffle bag. They were also given an option of a complete make-over if they wanted.
This event took place at the Auburn Community Center where they transformed the 7000sf space into a retail store. New clothes and accessories were purchased through donations and partnerships such as the Ruby Room in Bellevue. The Girls were invited in to try on and keep a whole new wardrobe. Setting them up for success as they enter the next chapter of their life.
It wouldn't be a birthday without singing! After a day of pampering community supporters were invited in to join for a catered dinner, cupcakes, and even more gifts!
"It is important these girls don't feel forgotten as they transition," says Ellington. Many of whom have moved from home to home with only a black trash bag to hold their belongings.
Resources
Another great opportunity to top off the experience was access to resources. Resources that help develop life skills for one to live a successful and independent life. Employers looking to hire, mentors looking to get involved, and training centers accepting applications were all part of this event.
One of the important things Eileen & Callie's Place provides is mentors. The ones who can support them on their journey. Mentors come from all backgrounds, including former foster care alumni, and community members who are able and interested to connect, share, and guide these women.
Ellington said lining up the mentors was the easy part. Connecting with the young ladies took a little more work. Once contacted they were asked to fill out a "no strings attached" information sheet to be invited to the event. Here they indicated whether or not they were open to being mentored. Celebrate 18! gave these girls an opportunity to meet with potential mentors and see if they found a connection.
Empower, Educate, and Train
The mission of Eileen & Callie's Place is;
"To empower, educate, and train young women aged out of foster care to utilize life skills and community resources to support their ability to sustain an independent lifestyle."
Ellington's vision continues as more young women from the region are connected with opportunities to become independent and develop the skills needed to maintain a positive and productive lifestyle.

Getting involved
It's hard to not want to get involved the more you hear about this non-profit. But Ellington reminded me that becoming a mentor is not all sunshine and rewards. She says it takes a lot of patience. Continuing to show up for young ladies who are not used to people showing up for them, and not used to guidance.
She recalls a couple of unique moments in her own experience where patience was key to helping build trust.
There are more than one way to get involved. Besides becoming a mentor, they need resource partners and donors to make this all fall into place.
If you remember what 18 felt like, and wonder how you could have ever made it alone, then Eileen and Callie's place is a great organization for you to get involved with. Engaging our youth as they become the leaders of our community.
Who they Serve
The blueprint of this organization helps set each young lady up for success. Serving ladies 18-24 years old who have aged out of foster care … and are willing to be coached. Ellien and Callies Place work with girls who are looking for success, want to be empowered, and are willing to develop positive and productive life skills.
2020 Event
As all events this summer have been postponed, Celebrate 18! is no exception. The event will happen November 8 in Auburn. There is still time to get involved. One conversation with Natalie and you will feel inspired by her dedication to these young ladies. I encourage you to reflect on all the women who helped you on your journey. Reflect on what you needed at 18, and consider if Eileen and Callie's Place is an option for you giving back.
back