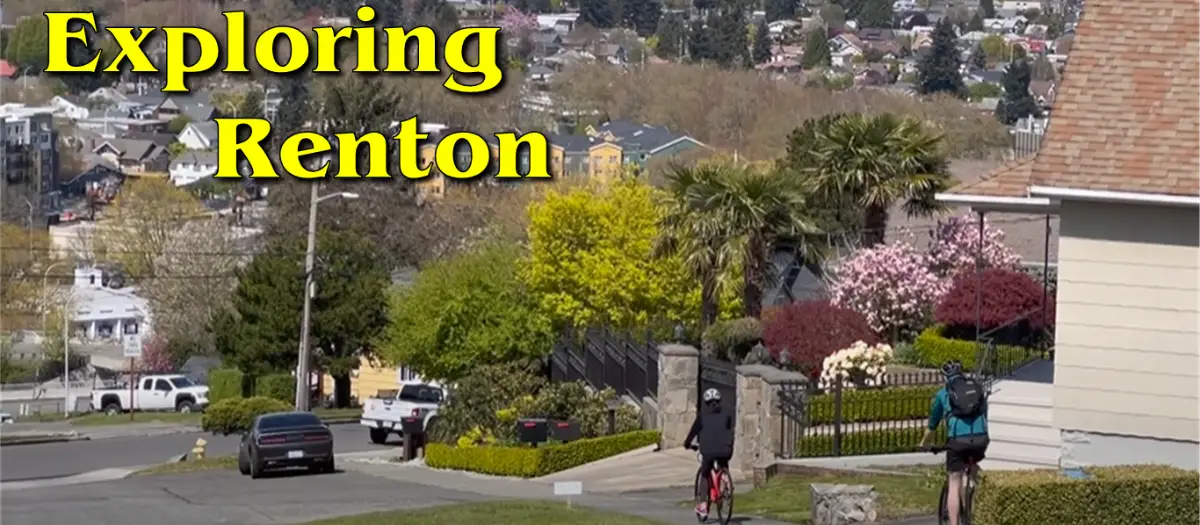 Exploring Renton Series - Dogs and Bikes
by Steven Vargas on
April 24, 2022
When I moved to the Northwest form Los Angeles, I was surprised to find out just how popular dogs and biking are, especially given the weather isn't always cooperative with going on bike rides, or long walks with your dog! Renton is no exception, and many of the locals find themselves spending their free time on a bike or with their dogs. Here in Renton we have access to miles of dedicated bike trails, and a great dog park on the Cedar River.
In the hills above downtown, lies the Tapeworm Mountain Bike Trails. These trails can be hard to find, since there is no signage pointing them out, but all you need to do is take a ride out behind Philip Arnold Park and look for a trail leading into the trees. This trail system contains custom-built obstacles, banked turns, jumps, and much more. Check out the link below for directions. If you're looking for something a bit less extreme, the Cedar River Trail runs right through Renton. On this trail you can ride all the way from Lake Washington to Maple Valley.
Looking for a mountain bike, or need to get yours fixed up? Check out Go Huck Yourself bike shop, right down the hill from the mountain bike trail. They have a large selection of bikes, gear, and friendly staff.
For dog related activities, check our Cedar River Dog park. Parking is right in downtown under the 405 freeway. The park is over 4 acres and includes a smaller fenced off section for small dogs. After a trip to the dog park, make sure to check out Junkyard Bones for a dog treat made right here in Renton.


Cedar River Dog Park - https://rentonwa.gov/city_hall/parks_and_recreation/parks_and_trails/find_a_park_or_trail/cedar_river_dog_park
Tapeworm Mountain Bike Trails - https://goo.gl/maps/52CGdwNqpv36WX3b7
Cedar River Trail - https://kingcounty.gov/services/parks-recreation/parks/trails/regional-trails/popular-trails/cedar-river.aspx
Go Huck Yourself Bikes - https://www.ghybikes.com
Junkyard Bones - https://junkyardbone.com
back