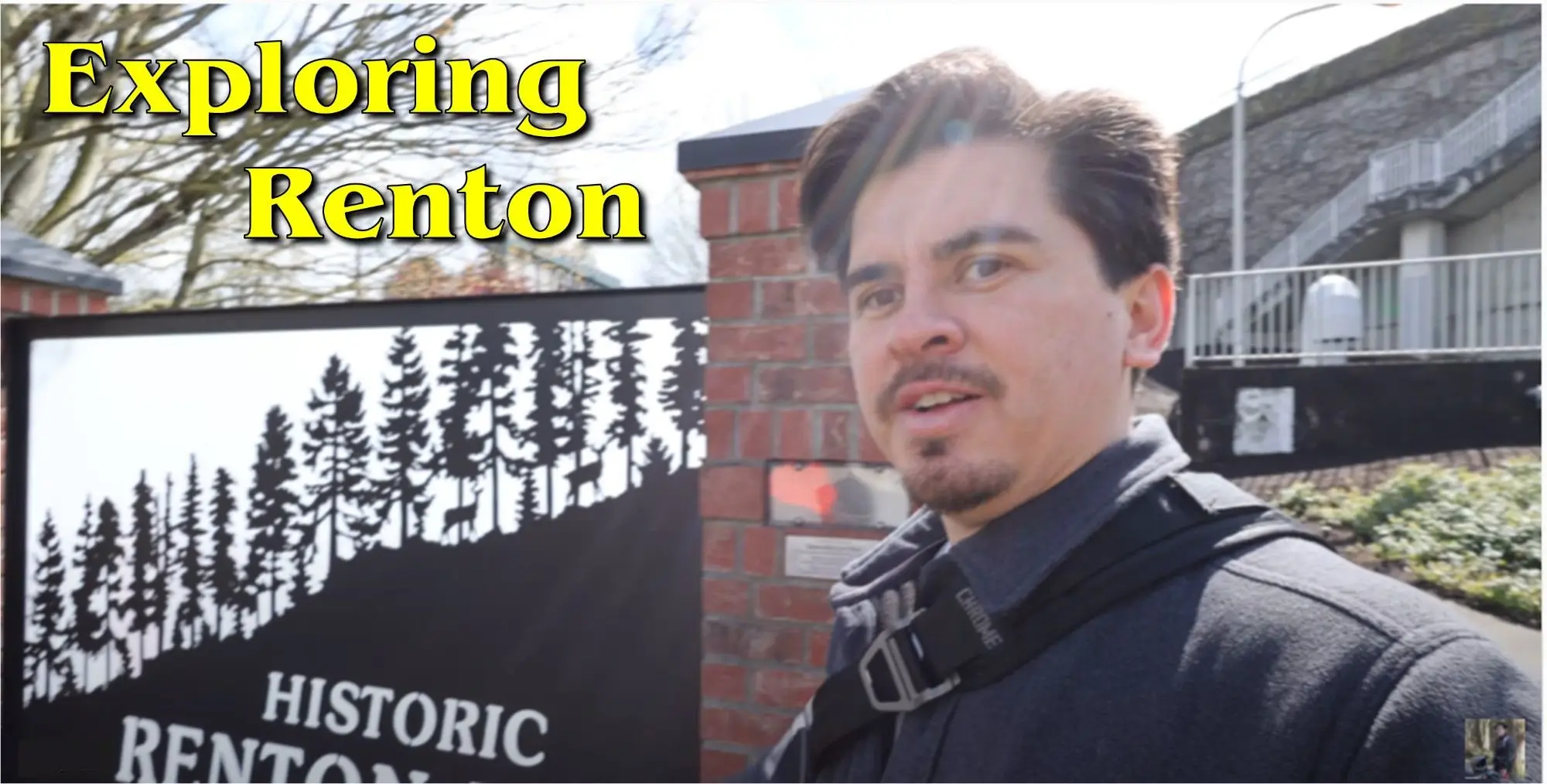 Exploring Renton Series - Renton Hill
by Steven Vargas on
April 15, 2022
Anyone who has driven up to Renton Hill, has seen one of the two large brick and iron signs welcoming them to the neighborhood. One thing many people miss as they drive by, is the little glass enclosure in each sign, containing a piece of Renton coal. A small symbol of Renton's early history.
The Duwamish called Renton home for centuries, and in the late 1800s many settlers moved into the area, looking for jobs in the thriving coal and logging industries. In 1901 the City of Renton was incorporated. Much of the city's early history was defined by the coal industry, and you can still find historical remnants of this throughout Renton. An example of this is a nearly 150-year-old mining structure right next to city hall! Park in the public parking available at city hall, take a walk-up Benson Rd S, and you'll soon stumble upon this structure and a small historical marker.
Luckily here in Renton we have the wonderful Renton History Museum, with exhibits, and knowledgeable staff. It's open Wednesday through Friday, admission is $5 adults and $2 for children. There are also many local restaurants and small businesses within walking distance of the museum.
If you're interested in taking a walk around downtown Renton, and learning about the local trees, the city also has a free self-guided historical tree tour. 14 sites are marked with QR codes, each containing a link to a webpage with facts about the trees and the city.


Renton History Museum - https://rentonwa.gov/cms/One.aspx?portalId=7922741&pageId=8564740
Renton Abandoned Coal Structure - https://goo.gl/maps/LYeXzh64tWs7mAyE7
Historical Tree Tour - https://rentonwa.gov/cms/one.aspx?pageId=18405110
back