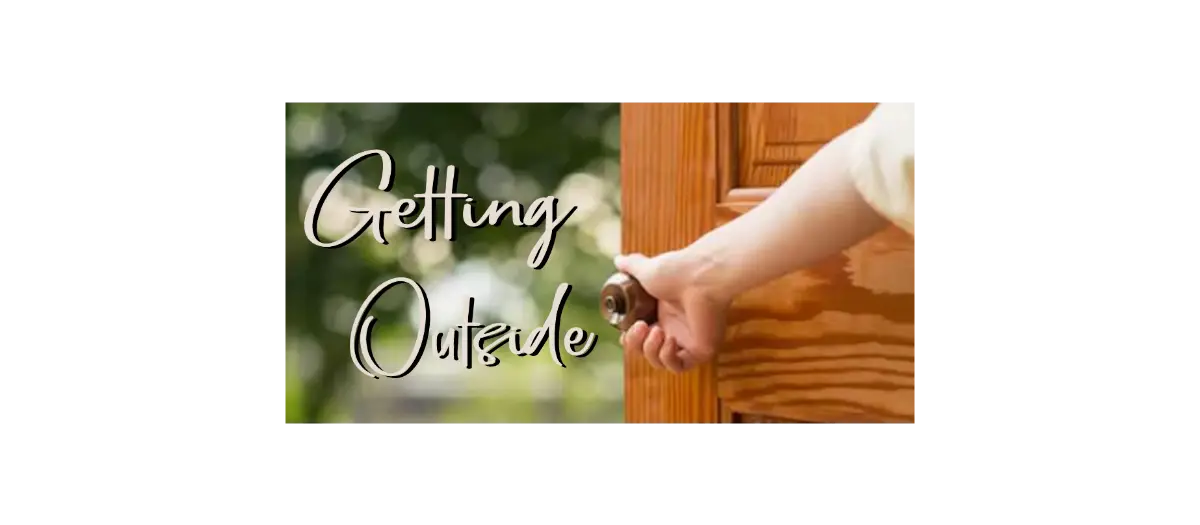 Getting Outside
by Mary Clymer on
May 15, 2020
Getting Outside
How to stay safe and healthy while enjoying the great outdoors
Governor Jay Inslee announced state lands will start to open on May 5th. One of the first steps towards reopening our state. Here in Washington, we understand the value of getting outside and enjoying the weather when we can. During the stay at home order, we've been getting out and enjoying our neighborhoods. Making the best of our situation by breaking up our days with walks. Waving at other walkers from a comfortable distance, and passing along our concerns and encouragements to one another the way neighbors do.
Walking in my neighborhood is one of the things I hope to continue to do after we go back to our "normal routine". Getting outside to enjoy nature while continuing to practice physical distance from each other is a great way to work on our mental and physical health during this unprecedented time.
The Renton Chamber of Commerce understands the value of community. We want to help take care of our members. With the stay at home order still in effect, the Chamber encourages you to stay close to home and limit unneeded travel during this time.
Now that our public lands are starting to reopen there are a lot of things to consider to help you get out for a hike, walk, or picnic as safely as possible. It is important to note that not all land has been reopened. You may be itching to hit your favorite trail, but please check for openings before heading out. Understanding the benefits of getting out and enjoying our beautiful region, I've put together some guidelines to help you enjoy nature while respecting the restrictions of the area.
The guidelines presented were gathered from our local and national authorities and put into place in order to protect both you and our communities. While I understand wanting to jump into the car and taking off towards the mountain on what is promising to be a warm day, there are many things to consider, and as we've seen, the current situation can change on a dime.
Know Before You Go!
If you're anything like me, you have a set of trails calling your name. Before heading out it would be a good idea to check out the current listing of open and closed areas. My favorite hiking guide is the Washington Trail Association. They host a ton of great current information for getting out and enjoying our trails responsibly. The King County website has a great resource guide to what is open and what to expect. The City of Renton also continues to stay current and inform us all on how to enjoy the parks.
Not all parks have reopened and most destinations will not have restrooms available. It would be a shame to pack the family up for a day hiking Mount Rainier just to have to turn around and drive back home.
Keep Your Distance
Some of the most used and loved trails of the area have reopened. This is exciting but could make social distancing hard since everyone else is also anxious to get outside.
Take note of the parking area. How full is it? If it's jam-packed, that's a good sign that the path will probably be packed too. To protect yourself and others, consider the Six feet distance rule. If you don't think this is attainable, pick another place to hike.
Continue social distancing by only getting out with people you are already in isolation with. What a great opportunity to get out with the family. Carpooling and gatherings are still being advised against.
When you do come across others, be respectful and pleasant. Public land is Common ground for all walks of life. We're all feeling stress on some level, and getting out into open space is good for all.
Briefly passing another person or group creates low risk, but it's important to be curious about your fellow citizens.
Let others know you're approaching

Pass quickly

Maintain distance if possible

Cover your mouth and nose while passing- bandanas or masks work fine.
Keep it Local
As we all being to travel out, it's still important to stay close to home. Here in Renton, you will notice that as parks open up, the parking lots remain closed. This is to help remind residents to pick parks and trails that are easily accessible from their homes.
Renton Parks Dept. wants to remind visitors that we are allowed to use the parks as long as we're following distancing guidelines. Playgrounds, picnic shelters, sports courts, and other areas where social distancing is difficult to achieve remain closed.
Restrooms are beginning to open as well at some of our most used parks including Cedar River Trail Park, Gene Coulon Park, Heritage Park, and Riverview Park.
While the City follows guidance from the Governor's office and intends to implement a phased plan for re-opening, these decisions will also consider available resources at the local level. The 'Stay Home, Stay Healthy' order is in effect through the month of May and Renton Parks Dept. strives to balance this with keeping parks and trails safe and accessible.
Information is available through the City's Parks and Trails web page or by calling the Community Services Department at (425) 430-6600.
Respect Restrictions
It's frustrating to get out and not have full access. It's understandable, but remember this is bigger than you. These restrictions were put into place to protect all of us. It's advised that you wash your hands when returning home before touching anything or anyone else. Maintain distance. Cover your face with your elbow when coughing or sneezing.
Respect closures. Most parks and trail restrictions have posted this information and it's important that we all respect this. If you walk to a closed park don't take the risk. We are all excited to get out and enjoy the sun, and we understand things will look a little different. What a great opportunity to look for new ways to enjoy our public spaces together.
Enjoying our community spaces is one of the gifts of community. We're all ready for a new view, but don't discount you neighborhood just yet. As everyone races to enjoy our parks it could be a great opportunity for you to revamp your neighborhood experience and wait until the initial rush has passed.
However you plan on getting outside, do it with an attitude of health for all. You might be feeling healthy and safe, but you never know who you are passing on your path. That Mom running with a stroller might have an elderly parent at home they're caring for. That couple wearing masks might be going through cancer treatment. A nurse on her day off needs fresh air too. Let's be respectful, and continue to enjoy our community and natural lands. We are all in this together, and together if we follow simple guidelines we will get though this as one.


---
These vinyl decals will be available for purchase
at the Chamber when we re-open.


back