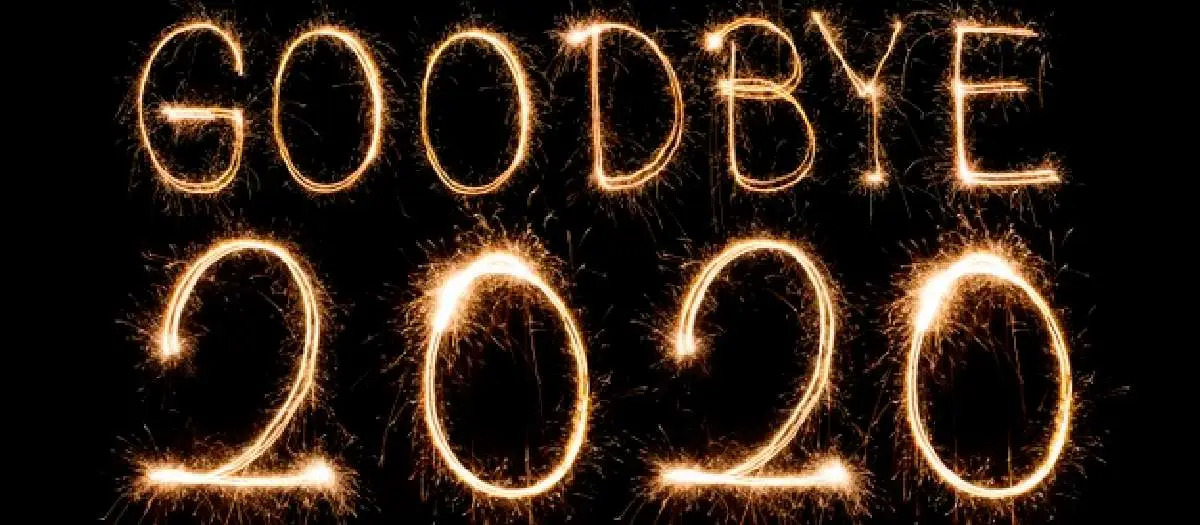 Goodbye 2020! Hello Resolutions.
by Mary Clymer on
January 1, 2021
5 simple resolutions that will make for a more connected and understanding community.
And the New Year lay before us like a field of untouched Snow.
The whole world sighs with relief. We made it! Goodbye 2020, don't let the door hit you on the way out.
Whether 2020 was a good year for you or not I think we can all agree that it has upset our "business as usual" attitude and knocked us off track.
It's new year's day! And although much hasn't changed from yesterday the world is shining with the hope of new outcomes and a chance to start all over again.
The amount of people who actually subscribe to writing out resolutions is surprisingly low considering all the hype built around it, but this just might be the year to start.
It might be the time to knock ourselves off of the tracks laid by 2020 and lay the foundation to creating a life we can be proud of.
There is so much good in the world around us. We just need to remember to broaden our spectrum and take in the opportunities that lie dormant just out of our normal eye range. Opportunities that could open doors that 2020 had hidden from our sight.
One of the gifts 2020 has left us with is a re-centering of what's important. Over-night we were stripped of so much that makes us whole.
Connection is what we realized is more important than that yoga class or piano lesson. Yes those are both valuable things, and a form of connection, but more importantly it's how we connect.
For 2021 I'm proposing resolutions that build on this gift from 2020. Resolving to be a better human. To work towards the things and communities that feed your soul.
Below are 5 simple resolutions that will make for a more connected and understanding community.
1. Volunteer or Donate
Think about a cause that's important to you. What organization do you see doing positive work in our community? Make 2021 the year you get involved instead of sitting on the side lines. You will feel uplifted by the experience. Being an active member in a cause you believe in feels so rewarding that you'll end up wondering what took you so long to get involved.
Many organizations have a lot of hands on deck, but need help with donations. The Renton Clothes Bank can always use more gently used clothes, so can Mary's Place. The Food Bank is another example of where you can give.
It's a new year, so give your pantry and closet a once over. Clear out to make room for more to come in.
2. Join a Board or Committee
This may sound intimidating or give you the idea that you'll need to spend too many hours a day working on it, but that's simply not true. Most boards meet once a month. Outside of that, you get to decide how much time you can dedicate to it. Decide what you can commit to, and commit to it.
Being a decision maker on boards and committees is a great responsibility. You have the opportunity for your voice to be heard locally, and it should make you feel good.
You can find these opportunities everywhere. If you head over to the City of Renton website you will find a list of city boards, commissions, and committees. Everything from getting involved with our park systems to Art in the community.
The Renton Chamber of Commerce also has a list of opportunities to sit on all kinds of boards, commissions, and committees.
Take some time to ask yourself what you'd like to help with or how your talents can help a team.
3. Practice Patience
2020 was all about practicing patience. This is difficult for almost everyone since our world has become one of instant results. However, a little patience goes a long way. Stress levels are higher than ever and it's so easy to lose our temper over the internet where we are removed from others involved.
Think of area's in your life where you could use a little more patience. What tiny act could you work on now to reduce your stress and up your level of patience?
4. Take an online course
As happy as we all are to see 2020 go, the world isn't going to magically go back to back to business as usual. Many of us are stuck at home with extra time on our hands.
What a perfect opportunity to take that online course you've been thinking about. Using this down time to develop a new skill could be a game changer. RTC has a ton of online education just waiting to be discovered.
A course in web design could lead to a new career for instance. Going further to sharpen your skills might be the answer too. If you are a teacher, you can get that masters degree in a very short time and up your payroll.
The thought of taking a course might seem too overwhelming, that's okay too. I find embroidery or cooking classes might be a better option.
The point is to keep moving. We all have those "One day I'm gonna" things rolling around in our heads. Make 2021 your "one day".
5. Make manners matter
The term "social distancing" has had a negative effect on our interactions. That paired with a pandemic, topped with social unrest, and sprinkled with political noise have us all a little more cold towards our neighbors and friends. We have forgotten our manners, and manners go a long way.
Sure we are all good at reminding kids to say "please" and "thank you", but are we? Do you say "excuse me" when you need to pass someone in the grocery aisle or accidently bump into someone?
Polite niceties are an easy way to spread some neighborly love. It costs you nothing and will help you look at your surroundings in a more caring way.
Those essential workers at the grocery store, the doctor's office or anyone working in public services need to hear thank you. It can change the trajectory of someone's entire day, not to mention your own.
What's your one thing?
Don't overwhelm yourself by committing to too much too fast. Pick one thing and do your best with it. Be fully engaged.
Above are just some self-improvement ideas that spread out like veins into the heart of your community.
Whatever you resolve to do, do it with your whole heart. Let it bring joy into your life and fill your moments with gratitude for the difference you are making.
If you need help finding meaningful service opportunities in the community let us help you connect with amazing organizations that need assistance from people just like you.
back