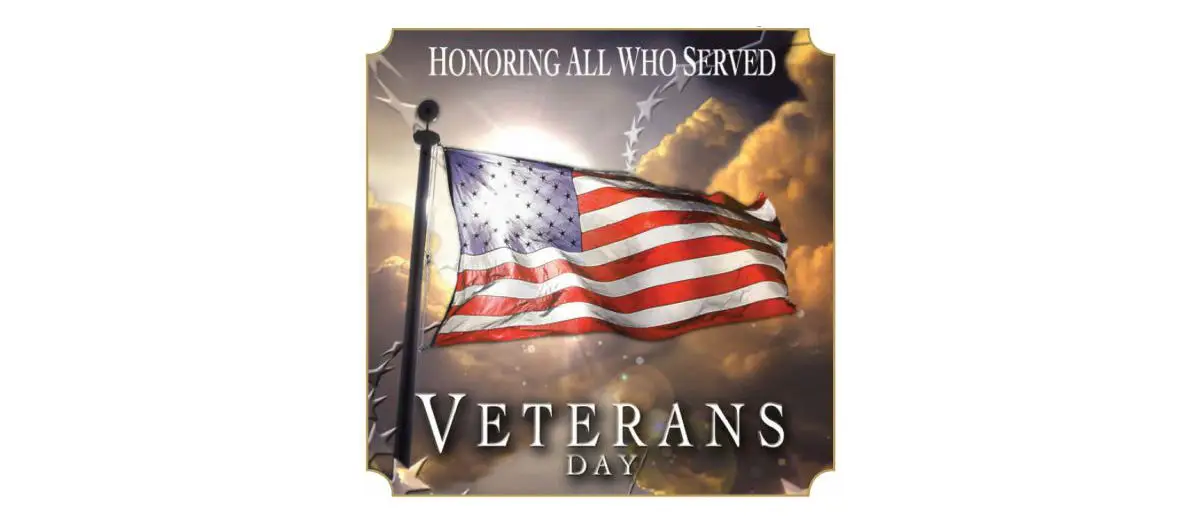 Honoring our Veterans
by Mary Clymer on
November 10, 2020
A Salute To All Who Have Served in the United States Armed Forces
Ways to Show a local Vet your appreciation
On the 11th day of the 11th month we honor our veterans who put everything on the line to protect our freedom.
November 11th marks the end of World War 1. A day for us to pause and salute all the men and women who made the sacrifice to defend our nation.
On Veterans Day we extend gratitude to our family, friends, neighborhood, co-workers, and community members who set aside their comforts so we could continue to have ours.
Here in Renton we have many ways you can show your support to these local heroes. Beyond thanking a veteran for their service, you can show them you care by taking easy action.
Taking action to show appreciation means the world and is as easy as…
Putting up a flag

Writing a thank you card to the VA

Calling a Veteran you know and expressing gratitude.

Donating to help wounded Veterans

Help send a vet to D.C. to see their national monuments.

Attend a Veterans Day Memorial Service.
The City of Rentons Veterans Memorial Park located on the corner of South 3rd and Main Ave., features a unique setting. Five walls reflect the names of nearly 2,000 Renton veterans. This star shape represents the five branches of service. Names are engraved on tiles that line the wall commemorating our veterans.
Walking through this local landmark is a great way to hold space for these individuals and their families. If you are a vet, or know a vet from Renton that you would like to dedicate a plaque to, you can find that information here.
Support a Local Vet
Many of your favorite local businesses are owned by veterans. Others offer discounts to those who have served.
Below is a list of businesses in the area you can go to meet and support a local Veteran.
Located on Wells Ave, this Veteran owned and German influenced Pacific Northwest Brewery is open for business. Offering Growlers and Kegs to go, with some limited seating in this fantastic people watching location.
From Janitorial services to pressure washing, Patriot Maintenance has got you covered. This local independent building maintenance firm is veteran owned and operated. Providing affordable cleaning services to commercial businesses throughout the area.
IYBS Local – Veteran Owned and offers Veteran Discounts
Educate, Optimize, and Stradegize with this women owned, and veteran owned business. Let IYBS Local help take your business to the next level with their marketing experts.
If you are working on growing your business then look no further than this team. Offering discounts to vets and veteran owned businesses.
Embry Riddle – Offers Veteran Benefits for not just veterans but spouses and dependents too and supports nearly 100 military bases
Take to the skies with an education at Embry-Riddle. These hands-on aviation and aerospace programs prepare you for a dynamic career.
Located near the Black River Riparian Forest and offering veteran benefits for the whole family.
Located in the Highlands neighborhood, this senior center has on-site personal care professionals to assist you with activities and daily living.
Be sure to mention your veteran status.
Let the hair care specialists at Abyssinia pamper you. Mention your service to our nations for a discount on your next cut, color, and style.
If you have hair issues you want addressed you can make an appointment to talk with a hair consultant. Get your questions about hair loss or frizzy hair under control with these leading experts.
This veteran owned and operated foundations tagline is.
Dedicated to healing the invisible wounds of War.
They provide a range of behavioral health programs. Designed specifically for treating military related psychological issues like PTSD, TBI and other trauma.
Each year this foundation supports over 180,000 vets
Buddys420 and Evergreen Market are both supporters of the Invictus Foundation. Often designating a portion of their proceeds to benefit and supporters the cause.
Cater 4 You - Veteran Owned & Operated
Offering over 20 years of service in the food industry, this veteran owned and operated catering company wants to exceed your expectations. They bring quality fresh foods from diverse cultures and serve up perfection for all types of palates.
Mas Pikas – Veteran Owned & Operated
Check the calendar of this spicy food truck. Mas Pika means More Spice. Representing both their Spanish and Pacific Islander backgrounds. Their goal is to spice up your life with the fusion flavors of Mexico and Guam. Veteran owned and operated in conjunction with Cater 4 You.
Full serve junk removal. Empowering veterans by offering an eco-friendly residential and commercial junk removal business opportunity. Priding themselves on being dependable, they offer free estimates, arrive on-time, and will always show respect.
Next time you need junk removed from your space or office call JDog for sustainable responsible disposal.
The Renton Chamber is doing a special 11.11 RentonLIVE! It will be entirely veteran focused, including veteran hosts.
Tune in on youtube from 6pm-7pm on Veterans Day and hear from many of the business owners and supporters listed above.
www.youtube.com/rentonchamberofcommerce
Do you know of a veteran owned business that we should add to our list?
Are you a business owner who offers veteran discounts? Shoot us a link.
We salute you our Veterans today, and honor you everyday in our hearts.
Thank you for your service.
back