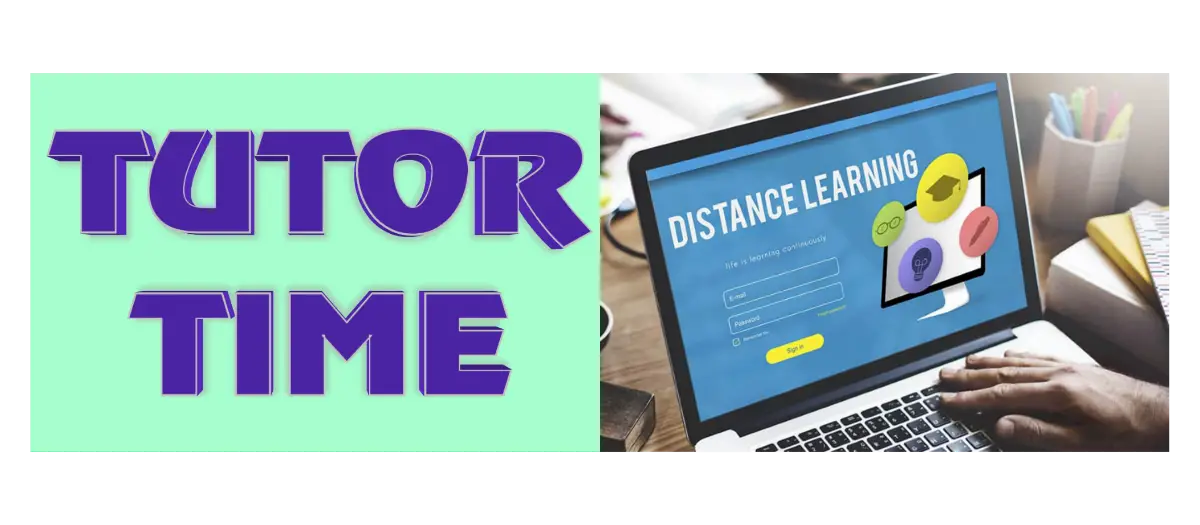 It's Tutor Time
by Mary Clymer on
August 25, 2020
It's Tutor Time
Local Resources to help you survive this new way to educate.
Teachers are exhausted. Parents are exhausted. Everyone is exhausted. Remember the good ol' days when Summer was about slowing down. Taking time to enjoy the sun and re-charge for the coming year? All the uncertainty and anxiety over the last few months has teachers and parents alike left drained.
Finally, Renton Schools and most public schools in the area have announced the intent to start the school year online. Teachers, Students, and Parents are all a little more aware of what to expect and more prepared to tackle the curriculum.
Problem Solving
This is what teachers do. They problem-solve. However teachers do not have all the answers. And they definitely don't have all the necessary resources to help your student thrive in this new environment. Believe it or not, teachers have even more responsibilities than they normally have thrust upon them. It's more time consuming to get a group to be productive and attentive online. Trying to keep them engaged from their homes while more distractions are at play. Using multiple sets of lesson plans because who knows what will work in this online setting. Teachers are used to working nights and weekends already. Now they are responsible for checking in individually with every single student. YIKES!
Parents, you are now the one who needs to hold your child accountable. I know you are busy working. You are probably wondering how you're ever going to keep this new normal going. But we must help our students succeed by helping the teachers.
Students may need a little more one on one time to get their attention. Unfortunately, they may not get that in this new class environment. However, there are a lot of resources right here in our community. Helping your student thrive in these uncertain times. The Renton Chamber is excited about all the educational resources they have to offer through their vast network of small businesses. Below are two great women-owned tutoring businesses that will help advocate for your student. So relax, and let these industry leaders do the lesson plan for you.
Reading & Writing
Ashley Weaver is a city girl full of that midwest charm. She developed her own tutoring business, Toto Tutor after moving from Kansas to the Emerald City a few years ago. With a degree in Literature, and years of tutoring for other companies under her belt, she has developed her own method. Focusing on students grades 5-12. After speaking with Ashley I could see a real passion come through for assisting Seniors. She can help with College Essays. With a reminder that it's never too early to start!
Ashley is a community-driven individual. Dedicating hours to the local pinball community, and sees tutoring as her way of giving back. When you decide to work with Toto Tutor be prepared to speak about your goals. Ashley wants to know what you're looking to get out of the experience. This way she can devise a plan suited to you. Although Ashley prefers to meet life and in person, she's adjusting to online. She can be contacted through her Facebook page. Be sure to start following her to find out about her "Periodic Homework Sessions". This is a Free service she offers for anyone looking for assistance with their school work. Whether it be writing, reading, spelling, and all.
Your student will find time spent with Ashley to be helpful, and fun. She meets your student at their level. Always bringing her bright smile and warm personality to the table. Stay tuned as she is preparing for other ideas and opportunities promoted online through her social media account.
Se Habla Espanol
McKenzie Lord of Senorita Kenzie's virtual Tutoring is an all subject tutor for K-8 graders, but her heart is in Spanish. She can teach all ages, and even offers a special for households that decide to learn together. Turning Taco Tuesday into Taco Tuesdays with an education.
McKenzie took her first Spanish class in 8th grade, but it was during her time at Hazen High School that her love for the language grew. She credits Spanish teacher Tasha Schroeder for keeping her engaged for 3 years. While in college at Western Washington University McKenzie still was unsure of her major so just kept taking classes she enjoyed.
Communications
Turns out those classes led her to Argentina. There she was emerged into the culture and found out that she knew the words, but couldn't speak the language.
McKenzies structures her classroom to utilize skills the student can actually use. When you work with McKenzie she will listen to your goals and structure the curriculum around you.
McKenzie provides help for students looking to learn Spanish, as well as English. Her bilingual tutoring is helpful for Spanish speaking students who are learning English. Students who often feel left behind. She is an instructor and a coach. Also offering free resources for parents, students, and teachers alike.
Currently one of her Adult students in Miami is using music as a form of learning the language. This client grew up in a home where her parents, who spoke Spanish, put a focus on her learning English. They were very cautious of wanting their children to seem more American. Now in their honor, she is learning Spanish.
McKenzie is a tutor and advocate for the Hispanic community. She offers free services to Spanish speaking individuals who need help understanding paperwork. As well as offering a sliding scale for students learning English or Spanish.
McKenzie has a lot to say about what's happening in the schools right now. More importantly she understands first hand what a difference a tutor can make.
Need Tutoring Assistance?
As School starts our needs for the coming year will become more clear. It's nice knowing that these resources are here for you. Be advised that both these local ladies are a one women show and can only tutor so many individuals at a time.
Throughout the next couple of months, we will be highlighting more resources for you to look into. Other peer to peer and college-based programs. In the meantime, if you need immediate help finding a tutor for your child please contact us at the Renton Chamber or the Renton School District for a list of resources.
---
Do you have something going on that the community should know about?
Need help getting the information out to the people?
Contact Mary Clymer about ways the Chamber Blog, The Renton Junction, can help.
Think of it as your online resource for what's happening in Renton.
It's one of the perks of being a member.
We want to help bring the community to you.
Tell us how we can help through the Blog.
Email me your ideas at happydelusions@yahoo.com
Looking for even more exposure? Advertise on
The Renton Junction Blog!
Contact the Chamber
to find out how.
back