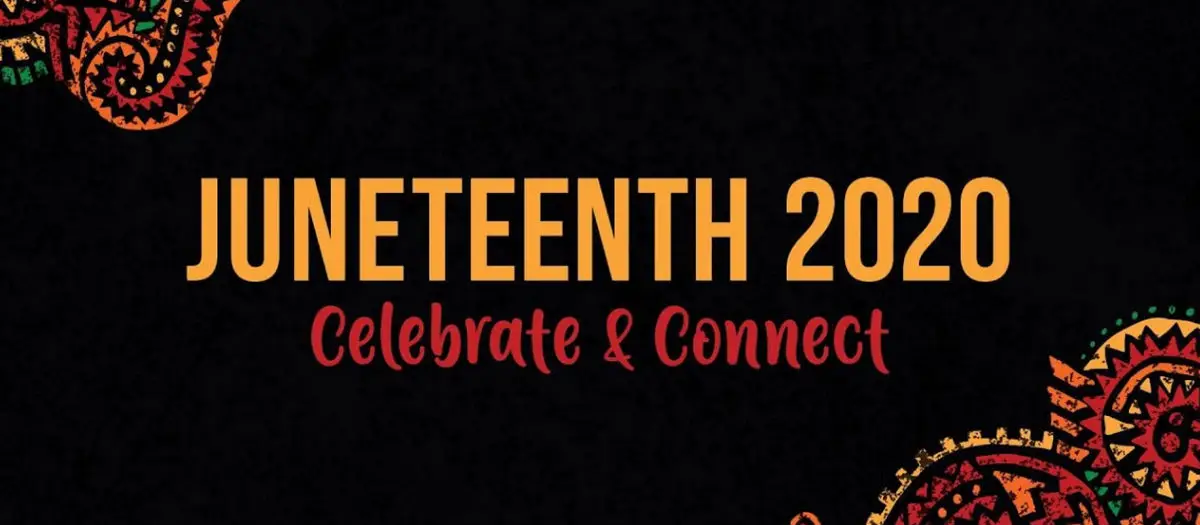 'Juneteenth' Goes Viral in Renton!
by Mary Clymer on
June 16, 2020
Juneteenth Goes Viral in Renton:
A Celebration of Freedom!

Juneteenth, also known as Freedom Day, is this Friday. The day the last slaves were set free in Texas, June 19, 1865. Even though they were freed over two years earlier by Lincoln's Emancipation Proclamation.
Today we celebrate this milestone in our history by community gatherings, workshops, and music.
The End of Slavery
Annual celebrations of freedom this year might feel a little more heightened as the entire country is taking a necessary hard look at its systemic racism. Slavery has ended, but the fight for freedom is still very much at hand.
Nationwide, protests have taken center stage to this holiday. Juneteenth is a celebration of unifying us as a nation. Yes, it is centered around the end of slavery, but also the beginning of a new life. One where all Americans have access to the same opportunities.
Much like the end of slavery where people were waking up to the idea that just because a system runs a certain way it doesn't make it right. Juneteenth this year is a reminder of how hard change can be for some, who feel as though they are losing something, and how empowering it can be for a nation moving forward towards a more unified future.
A Unifying Holiday
I admittingly had never heard of Juneteenth until about 3 years ago. That was the time the City of Renton started having events around the holiday. "The Renton African American Pastoral group (RAAP), The Renton Police Department, and the City of Renton partnered in bringing this celebration to Renton", said Benita Horn, equity consultant and task force leader for the City of Renton. Benita Horn has played a large role in helping the City navigate through some tough subject matters regarding race and identifying unintended adverse impacts on vulnerable communities in policies, budgeting, and planning. The city is lucky to have such a dedicated worker to help bring our city into the future.
This year the events surrounding Juneteenth will be done virally. They started Monday night at the City Council meeting where Mayor Pavone introduced a 2020 Juneteenth Proclamation. The City also produced a video that features Benita doing a short piece on the history.
You can view that by clicking the below link.

'Juneteenth 2020 - Celebrate and Connect'

Black Joy Liberation and Creativity!
Tomorrow, Wednesday, June 17th, KCLS is hosting a Juneteenth program worth watching from 7 - 8:30 pm. A live webcast that is a free event you can register for here: Juneteenth: Ijeoma Oluo and Ahamefule Oluo in conversation
Ijeoma Oluo in conversation with Ahamefule Oluo for a live webcast in celebration of Juneteenth, Black joy, liberation, and creativity.
Also this Wednesday from 6-7 pm the Chambers own RentonLive! will be featuring reverend Dr. Linda Smith for more on the history of Juneteenth. How she helped to start the celebration here in Renton, and what we can look forward to seeing in our community.
www.youtube.com/rentonchamberofcommerce

Reverend James Barnett of Still Waters Ministries and The Reverend Dr. Linda Smith of SKY Urban Empowerment Center accept Monday's proclamation proclaiming June 19 as Juneteenth 2019 in Renton.
Growing and Learning
Benita reminded me of an important factor to keep in mind as we continue to learn and grow as a nation about the Black experience. She said, "I think the important thing about Juneteenth is that it is for everyone, not just Black Americans. An opportunity for all us to learn a piece of US history written out of our formal education, and an opportunity to learn about each other."
History
A rich history indeed. I checked in with the Renton History Museum to get some more background. Elizabeth Stewart, Museum director, provided me with some wonderful information about our own history around Juneteenth.
She shared with me information about summer picnics and "homegoings" that African American families or churches organized to gather with extended families. These picnics happen all over the region.
I was excited to discover that there was an occasional all-Black picnic organized at the Renton Junction. The Renton Junction being the interchange for trains making their way to and from Renton, Kent, Tacoma, and Seattle. A busy hub, and the country store where many traveled through to exchange information and help connect the neighboring communities. The same Renton Junction this blog is named after. Another piece of our history found through breadcrumbs of information.
In the 1980s Juneteenth began to be celebrated occasionally in Seattle. For many years the Barfield family organized an annual summer picnic of Renton's African American families--the Barfields, Simms, Colemans, Talleys, Shropshires--culminating in a 20th-anniversary picnic held in 1994. Then RAAP hosted the first Juneteenth celebration in Renton in 2018. The rest is history yet to be written.
Everything I'm learning about the celebration of Juneteenth is truly a win for us all. A time of unity and peace among men. So this Friday, take time out of the daily noise and reflect on how far we've come as a nation. Reflect on how wonderful things happen when we come together for change. Take time to learn a little about the history that hasn't been delivered by our schools, and remember how resilient we are when we work for the greater good.

back