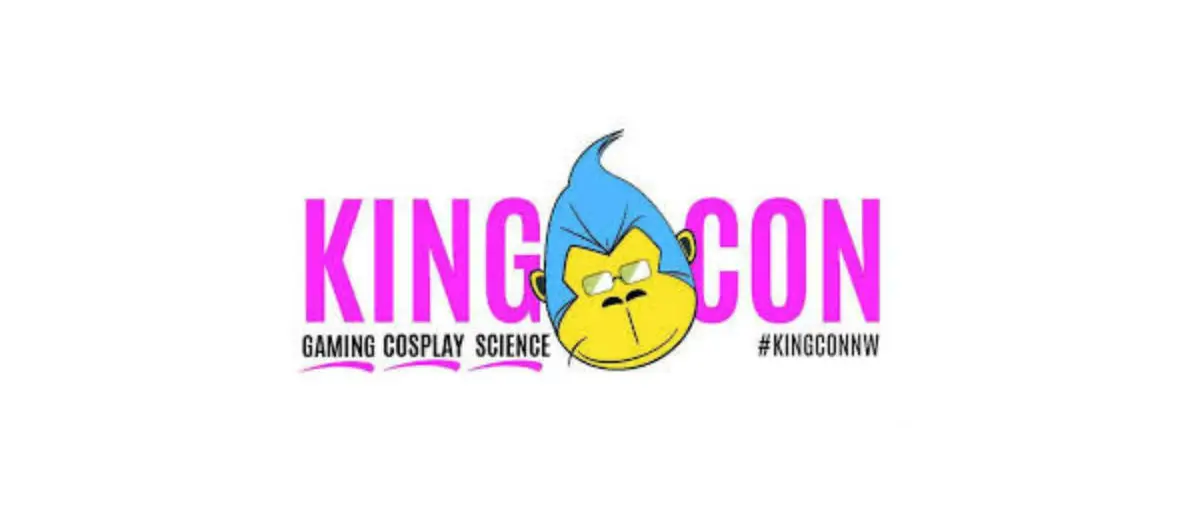 KingCon Northwest Extravaganza!
by Mary Clymer on
October 30, 2020
A Virtual World of the Creative
San Diego Comic Con was cancelled this year. Leaving lovers of comics, cosplay, superheroes, and all things pop culture in the dark. Here in the Northwest Seattle's Emerald City Comic Con also announced it's cancellation. Nationwide a whole society of fanfare was put on hold.
Virtual experiences started popping up in their place. Here in Renton the story is much the same. KingCon Northwest, formerly Renton Comic Con, has a virtual experience planned for this Halloween. And the virtual fun starts today!
So what can you expect?
This entirely virtual experience comes complete with contests and a change to win some serious loot.
Everyone is just trying to stay relevant. KingCon NW is no different. Their goal is to keep their audience engaged while remaining safe, in the hopes that things will be back to the usual song and dance next year.
"We've been able to take this funky local community event and open it up as an opportunity for anyone to participate." says Brian Morris event CEO.
This goes right inline with what they hoped would happen when the group decided to change the name last year. Their intent was never to leave Renton, but to open it up to invite all of King County in.
As stated on their Facebook page...
Kingcon NW is a celebration for comic book geeks, technophiles, cosplayers, & nerds of all ages! It is a place where you can buy your favorite comic book, find that collectible you have been looking for, & purchase a t-shirt that proudly displays your geekdom! It is a place to listen to the latest from leading science gurus, attend a panel on robots, listen to the making of your favorite podcast, & hang out with the stars! It is a place to come dressed as you are or as your favorite comic book hero. It's a place to learn about the craft of cosplay, enter a contest, & take a selfie with your favorite cosplayers! Mostly it is a place where anyone & everyone can come enjoy a weekend of family fun and let your inner child come out to play! We will also have a dance party, comedy show, and a burlesque show for the older crowd. Don't miss out on this awesome con!
Brian Morris, event CEO and owner of Morning Star Creative Group, is getting excited about this year's event.
With close to 100 entries, this year's event will be focused around contests. The entries will be rated in three different categories.
Props

Cosplay

Photography & Digital Imagery
This is the first year there has been a category for photography and digital imagery. No one else in the industry is doing this, yet it is such a huge part of what makes a comic con so memorable.
Tune in today at givebutter.com/kingconspectacular starting at 6pm to hear live discussion about the entries from 10 judges, all professionals in their fields.
If you miss the show tonight, you can tune in again tomorrow, Halloween, for more creative content and a rebroadcast of Friday nights show.
Bringing the world to Renton
"Here's a story to encapsulate what we're trying to accomplish." Brian says with excitement in his voice. "Because it is online literally anyone can have an entry. Previously we wouldn't have been able to do that."
But as it turns out working with limitations ended up opening new doors for this small local event.
Brian told me they have entries from Japan, Russia, Ukraine, England, and all over the U.S.
He was most excited to share a story of a man who called at the deadline from Peru. He was calling to make sure he wasn't too late. He had just heard about the event and wanted to enter his handmade custom costumes made from garbage around his home.
He had been laid off due to Covid, but he was keeping himself busy by utilizing what he could find around his home. Using everything from soda cans to cardboard. In Brian's words, "THEY'RE AMAZING!"
Brian says this is what he is most excited about.
"Being able to reach out to an international presence feels awesome." Says Brain. "This man from Peru was so excited to share his creations with us and without the online aspect we wouldn't have ever made the connection. This is what it's all about."
The enthusiasm Brian brings to this event is contagious. In a short conversation I could feel his passion for this event. Being able to provide a space and opportunity for a global world of geeks to come together and share their creative talents.
He was also very excited about all the event sponsors. Stating how grateful the team was for each one of their support.
The Renton Municipal Arts Commission being the main sponsor of this year's show. This is the type of event that falls in line with the Art's Commissions goals of helping to support artists. And with very little overhead that is exactly what will happen with sponsor support this year.
Although it's too late to enter into this year's event, you are encouraged to go online and vote on your favorite entries. This is a FREE virtual event that always delights with the amazing array of talent and love people pour into their creations. Many work year round on their costumes and now you are invited in to see their work.
In an effort to keep everyone safe this virtual experience will have to take the place of seeing all your cosplay friends. In hope that next year we can all be together again.
back