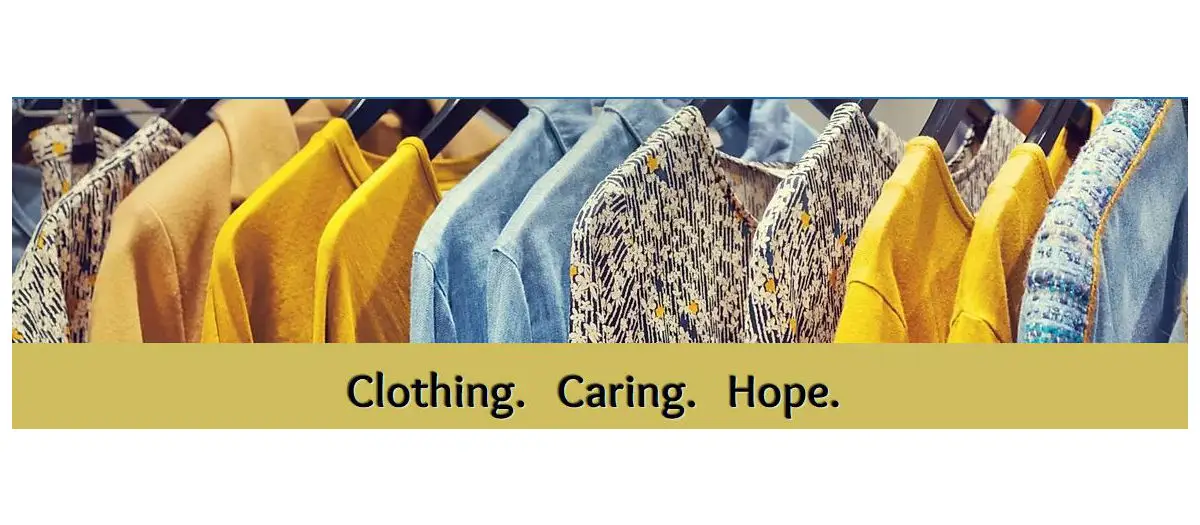 Kiwanis Clothing Bank Looking for a Home!
by Mary Clymer on
August 7, 2020
The Renton Kiwanis Clothes Bank is Looking for a Home
Continuing their Service of Dignity, Purpose, and Pride to Low-Income Families in the Renton Community.
The Renton Kiwanis Clothes Bank serves roughly 8,000 individuals annually. They provide free clothing, accessories, and personal hygiene items for those in need with a social service referral. This helps create normalcy for those basic needs as well as some appropriate clothing for employment opportunities and school.
The Renton Kiwanis clothes bank is a resource for so many in our community. It helps our city determine what is happening economically by the number of people needing services annually. During major downsizing, high unemployment or effects of a recession, the clothes bank has been there to help. When more than half of their clients are children who are dealing with homelessness, victims of disaster, or being uprooted and moved, it is vital to provide them with some sort of care.
Our generous community has continued to give to this essential non-profit since it was created in 1966. It all began with a group of Moms pooling their families' used clothes together and donating them to other families in need. From there the Clothes bank was formed into one of Renton's most charitable organizations.
"Community has been outstanding in coming to our aid," says Jon Pozega, the Clothes Bank President.
Joe continued on by expressing rave reviews of all the community members and volunteers who have continually stepped up in a time of need. Including gratitude for their past landlords.
Moving Again and Again
Just like many of the individuals and families the Clothes Bank serves, they too have been uprooted more than a couple times over the past few years. Moving from downtown Renton where they shared a space with RAYS (Renton Area Youth & Family Services), to the old Renton Chamber building on Rainier Ave, then back to the downtown area on Park Ave by the bus barn. All that packing up and relocating was seen as a blessing to Joe because they were all generously donated spaces by the City and by the Renton School District.

Because of a levy passed by Renton voters, this current location is scheduled to be demolished. Marking July 28th as their last day. Stor House, up in the highlands neighborhood, has offered to store what they have left until the first of the year. Stor House managers, Jose and Ajit, have stepped up many times to help programs like REACH, Center of HOPE, Celebration Church, and many others by donating storage units. This has allowed them to be a drop location for food distribution, household items, clothing, and toy drives. The owner of Stor House is very compassionate and empowers all of the location managers to be active in serving the communities they are in. Providing units helps many non-profits and other organizations to continue their work. This kind of service often goes unnoticed, yet the impact is significant. Without Stor House rising to help out the Clothes Bank they would have had no option but to shut down operations completely.
Where to Next?
Now the Kiwanis Clothing Bank finds themselves once again in need of a home. If a permanent location is not found by the end of 2020 this 50-year-old Renton organization will officially close its doors.
Step Aside COVID
This pandemic has changed the way we run as a society. Typically during times of need, like the clothes bank is currently in, they would be out and about in our community making connections and seeking out a new home. COVID has made this incredibly challenging.
The Renton community has a growing homeless population and a tremendous number of folks that are barely scraping by. When you are in a situation where buying food and paying rent is in question, things like buying clothes take a back seat. Clothing that could be paramount in helping an individual get a job.
Those in need typically visit the Salvation Army, Social Services, or a local church when they are seeking help. From that point, they will be given a voucher to the clothes bank. Helping to restore a little dignity in their lives and wardrobe so they can confidently go to work or school in proper attire.
What They're Looking For
Accepting only clean and wearable clothing the Kiwanis Clothing Bank wants shoppers to feel like they are in a normal retail location. Joe said the ideal location of their forever home would be 2500sqf. This would provide enough retail space to feel open and movable, and also give the volunteers space for storage and preparing clothes to be brought out. Being on the bus line is also a crucial factor in success. Many of those served rely on buses to get to the location. These two things paired with reasonable rent would be the best possible scenario.
The overhead of the Clothes Bank is really low. They have one half-time employee and rely on the generous volunteers and community members for support. They could pay rent and maintain their status for a couple of years as long as rent is low.
The Renton Kiwanis partnership has helped the Clothes Bank hang on for years. They understand that this service helps those who are experiencing or coming out of homelessness. It provides them with much-needed clothing for the whole family.
Can you help?
Do you have a space available that would make a great home for the Renton Kiwanis Clothes Bank?

Do you know somebody who does?

Could you help get the word out to your friends and neighbors?
Speaking with Joe was a delight. His attitude of gratitude poured through the phone. He joked that when he was asked to join it was because he was strong and owned a pick-up. Now feeling older, and with less energy, the request for help has been sent out. Even in a time of need, Renton Citizens always stood up and pulled together. I am certain that unity and pride will continue as we work together to get information out to those who might answer the call.
Any leads you might have please direct to www.rentonkiwanisclothesbank.org


---
Do you have something going on that the community should know about?
Need help getting the information out to the people?
Contact Mary Clymer about ways the Chamber Blog, The Renton Junction, can help.
Think of it as your online resource for what's happening in Renton.
It's one of the perks of being a member.
We want to help bring the community to you.
Tell us how we can help through the Blog.
Email me your ideas at happydelusions@yahoo.com
Looking for even more exposure? Advertise on The Renton Junction Blog!
Contact the Chamber to find out how.
back