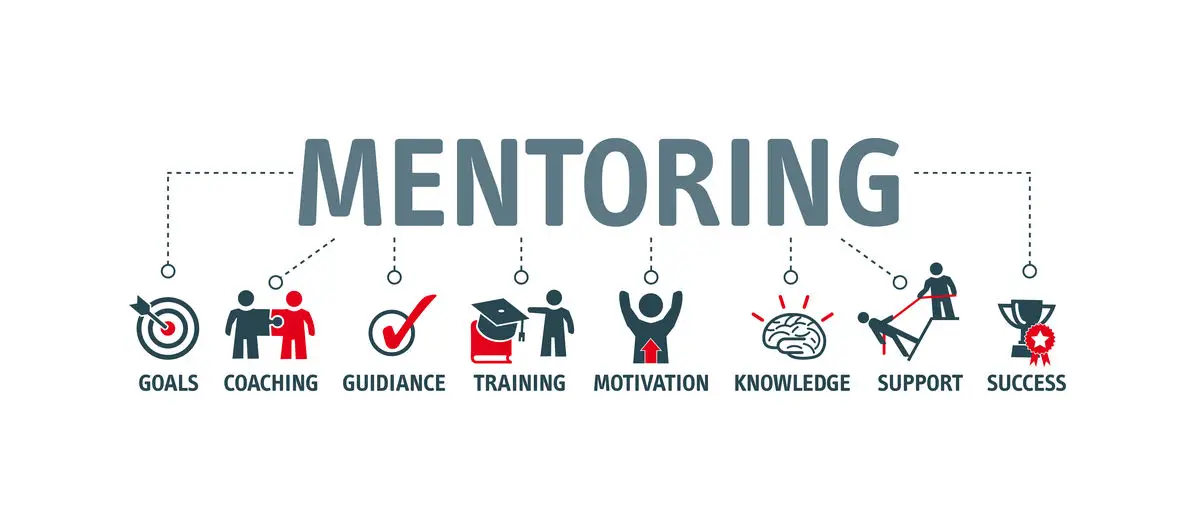 Mentoring Opportunities through Communities in Schools
by Mary Clymer on
September 8, 2020

Renton - Tukwila

How you can help develop the next generation through volunteered time.
Communities In Schools of Renton-Tukwila is dedicated to empowering students to stay in school and on a path to a brighter future. Working directly inside schools. Connecting kids to caring adults and community resources designed to help them succeed.
Their mission is to surround students with a community of support, empowering them to stay in school and achieve in life.
Social and emotional health are key factors when talking about our current educational system. Mentorship programs are a great way to engage with a student. An opportunity for adults in the community to become involved in becoming a positive influence in these students' lives.
The ripple effect of a good mentor will leave a lasting imprint. Increasing positive relationships in a time of uncertainty.
On some level, we are all experiencing trauma right now. 2020 came with no handbook, and our entire world was flipped upside down. This has hit us all.
Imagine going into your senior year of high school knowing there would be no football games, no prom, and no graduation ceremony. This was a reality for many.
Imagine having moved to the US. Your family is eager for you to learn the language and become a part of our culture. But with no structured classrooms for these students, they can easily fall behind.
Mentors Help Fill that Gap
Mentors can help. You can be a voice of comfort and support in a time when these young minds need it. You have the opportunity to engage in conversation that helps students see beyond the current circumstances.
You can be part of creating a stable environment that so many of our students need.
Someone they can look to for consistent support. Just by showing up and allowing them the space to be seen and heard by an adult who cares.
Really that's all you have to do.
Kathy Ulrich is the Development Director for the Renton-Tukwila Community in Schools. She is excited about the opportunity to get new mentors to the table.
Kathy told me about the work being done to move the mentorship program to the online format using zoom.
She said there are three steps the team is working through
Setting up the Zoom format and determining the criteria

Training the current mentors

Train the new mentors
Patience is the theme of the year. But don't let that stop you from getting involved.
What can You offer?
This was the question I asked Kathy. Her response was beautiful.
"Just by being an adult in our community, you have something to offer."
So simple and so true.
While we are all isolated it is sometimes hard to remember that others are out there. And that like you, they are isolated and struggling too.
Remembering that community is designed to help each other. Even in times of isolation.
Kathy said, "All these kids need is someone who is interested in them. Someone who will give them space to express themselves and process. This alone will help their academics."
Helping to lead a student towards educational success is the goal.
As a mentor through Communities in Schools, you become part of the students' care team. On top of the time spent with your student, you will also have an opportunity monthly to check in with the team. This support is great. If you are ever feeling like an issue is arising that is beyond you, the team is there for your success.
September is Suicide Awareness Month. Communities in Schools has a list of resources available if you feel your mentee is having unhealthy thoughts. The program is there to help all succeed. They help give you the tools as a mentor to recognize the signs. They help in directing your student to the school psychologist and any other resources.
A virtual check-in might be the difference your mentee is looking for. Letting them know that someone cares. Someone who can help connect them and their family to resources.
Deciding to become a mentor through Communities In Schools of Renton-Tukwila helps put one more student on the road to a brighter future. You can empower one child to stay in school.
Regardless of the challenges a student is facing, you are being presented with an opportunity to make a difference. Having a great mentor will help students realize their own potential.
Why you should mentor
Providing guidance is reassuring. We all need someone to listen to us and hear us out. Mentors are valuable in helping us deal with stresses and fears that come up. Being able to help guide someone on their journey is reassuring, and will help increase the confidence of your mentee.
Not only will you develop a relationship with your student, but you will be able to communicate with them on a level that might be new for both of you. It shows your mentee that they are a member of a larger community. And it connects you as a mentor to our future. Through active listening, you both have an opportunity to grow.
Growing up we get so much feedback from teachers and parents. It's often had to take any kind of constructive criticism from these authority figures. As a mentor, you play a unique role and can often get through in ways others cannot.
You are older and wiser. You know a little about life and mentors have a great responsibility to let their mentee make their own mistakes. You will be able to practice empathy by letting your mentee make decisions. Letting them figure out steps on their own. Simply being there to help them back up and encouraging them to try again.
We could all use some support right now. Schools are the future of our community. Now is the time to rise up and become something greater for a student in our education system.
Kathy expressed the need for new mentors and invites you to sign up for their newsletter and like their Facebook page. "Things are changing so frequently this year that its the easiest way to get the latest information."
The lasting effects of becoming a mentor might never be known to you. But the possibilities of how it impacts our community will be felt almost immediately.
Are you a mentor? We want to hear your story. Leave us a comment and share your story today.
back