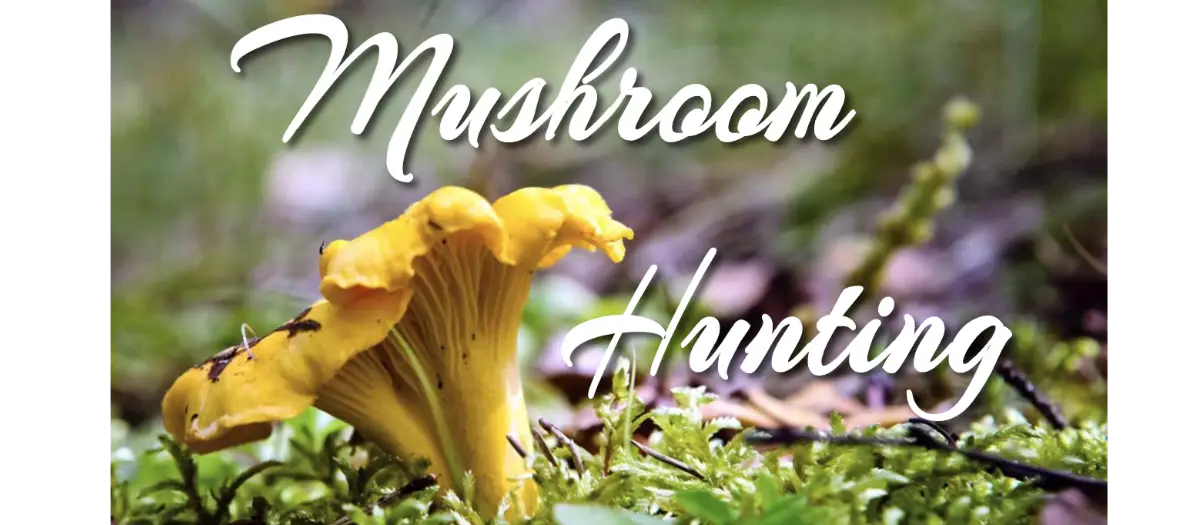 Mushroom Hunting!
by Mary Clymer on
October 9, 2020
Join in for some Fungi Fun
Looking for a fun activity the whole family can enjoy? Get your smartphones ready because the Renton Chamber has just the thing for you.
14 fun and cute mushrooms have been placed in the windows of some of your favorite local businesses. From Monday, October 12th - Friday, October 23th you have the opportunity to find them all.
Snap photos of all the fun and playful items on the list and get a prize! The winner will get a basket full of goodies from your local favorites.
Below is a list of clues and challenges for you to find whimsical window mushrooms and an opportunity for you to get creative along the way.
Each of the 14 clues will leave you window shopping for our fungi. Where the 10 challenges give you and your crew some time for some creativity of your own.
#RentonChamberMushroomHunt to follow the fun on Facebook and Instagram.
This fun Mushroom hunt will get you out into the open air and exploring your city with new eyes.
Do I have to complete all 24 to Win?
Nope! Although that might be helpful. Each challenge and clue are worth a different amount of points. The harder the challenge or clue the more points you get. Just be sure to post your findings for everyone to see.
The points will be tallied the weekend of October 24th and the winners will be announced on Facebook on Monday, October 26th.
You can do these activities over the two week period, or you can make an afternoon searching around. The choice is yours. Be advised that attached are all 10 challenges and 8 of the 14 clues. You have to check out the Renton Chamber Facebook page periodically during the two-week scavenger hunt to receive the clues for the 6 remaining mushrooms.
Totally Stumped!
So what if you get totally stumped on a clue?
No problem. Send a private FB message to the Renton Chamber and they will give you an extra hint for that clue. However, it will cost you. Every time you are given an extra clue you and your team will lose one point.
Tell your neighbors and friends.
The more people who play, the more fun for everyone! We could all use some adventure in our lives and challenges are always more engaging when you're working against your big sister, am I right?
Tune in to Renton Live! on Wednesday October 14th at 6pm for more details and mushroom identifying fun.
Mushroom Season
October is Prime mushroom season. The fungi are popping up everywhere and the Renton Chamber thought it would be fun to add to the hunt that thousands look forward to every year.
In fact, the Puget Sound Mycological Society (PSMS) is the biggest mushroom group in North America. Probably because the Northwest is home to some of the largest array of mushrooms found on earth. Former PSMS president Marian Maxwell lives here in Renton and continues to be an active voice for the mushroom community. She has helped move the annual Mushroom show online for the year.
The Annual Mushroom Show is an amazing opportunity to see live specimens from all over the area. You can get up close and inspect them to find the sometimes subtle differences between a yummy true morel and a deadly false morel. All walks of life show up to this weekend affair. It's not uncommon to see hikers of all ages, medical researchers, photographers, fungi foodies, mushroom crafters, and psychedelic trippers all united by the magnificent mushroom.
This year, with all activity moving online, there will be no waiting to see the mushrooms and no waiting in line to see the food demonstration. You can pick and choose what sounds good as you go. You can support this amazing group for only $5 and walk away with valuable information that could save your life while forging.
Pouzarella Alissae
In 2016 a new mushroom was discovered in Humboldt county California in the old-growth redwood forests. The Pouzarella Alissae was named after the women who first discovered it. A Washington Native, Alissa Allen who grew up in the Renton School District. Her love of mushrooms started at a young age and continues today.
Alissa founded Mycopigments. She educated fungi enthusiasts on how mushrooms play a role in our ecosystem. She uses brilliant dyes made from mushrooms to entice her audience to take a closer look at the natural value and benefits from our friends on the forest floor.
Next time you're in the woods take a moment to appreciate these little wonders. From dye's to food there's something for everyone in the mushroom kingdom. And for two weeks in Renton, it's your chance to get in on the fun.
Be sure to post your photos by Friday, October 23th for your opportunity to win big and take home all the bragging rights.


back