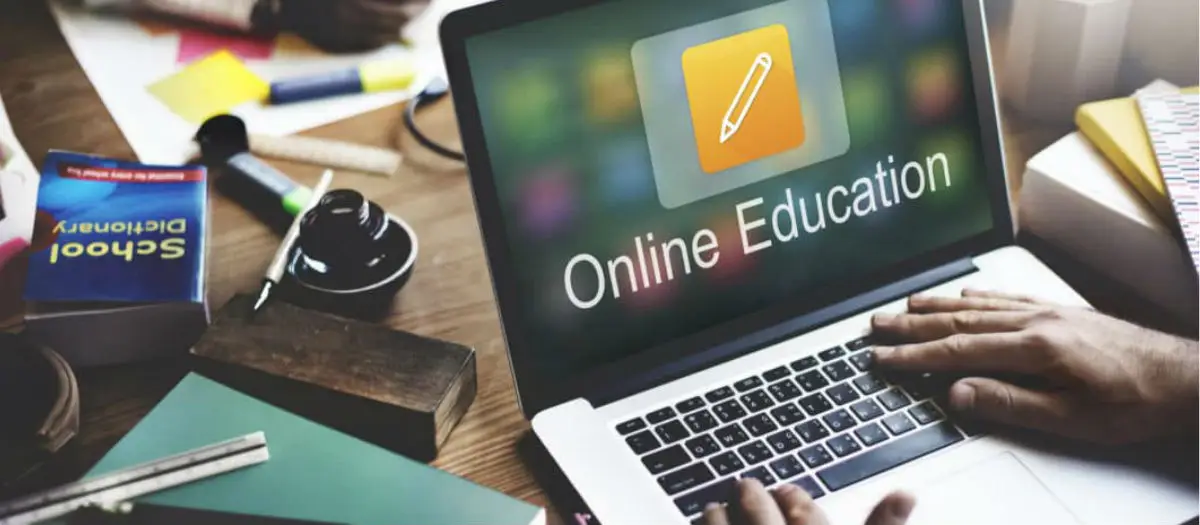 Online School for All
by Mary Clymer on
September 22, 2020
The Unique Position of the 2020 School Year
The 2020-2021 school year got off to a very unique start for us here in Renton. There was no rush to buy school supplies. No new clothes purchased for the first day of school. And sadly, not a lot of first day of school photo's where our future generation smiles with the hope of a bright new year.
In many ways, this school year got off to a very COVID crushing start. It's hard to believe we are still sheltering in place. Still awaiting a glimmer of hope for a vaccine. Students and Teachers are all anxious to get back into a safe classroom again.
There are many things we are asking our educators, students, and parents to do. I am amazed at how swiftly education moved online. Witnessing the developing minds of our youth adapt so well. Amazed how teachers, who mold the minds, are working together to ensure success.
At the Renton Chamber, the way we support the Renton Schools has adjusted as well. We continue our support of our local schools. We have been in awe at the dedication to education that continues to shine in our community.
Community Resources
If you are at home trying to figure out this new reality, know that you are not alone. There are a ton of resources available to help make sure your student is fed, has internet access, and is not falling behind.
Comcast Internet Essentials and WAVE Internet First both offer reduced and free internet to families that qualify.
"Communities in Schools Renton/Tukwila (CISR) has set-up a Basic Needs Emergency Fund to help families of our students through these uncertain times and address the immediate needs of economically vulnerable populations." Here's your change to help. Donate today to help provide families in need with food, personal care items, rental and utility assistance, gas cards, and more.
At-home activities for children and youth pre-K through grade 6+ can be found on the Scholastic website, and PBS learning media host an array of amazing online learning programs, games, and tools to help keep your student focused.
We are fortunate to have so many resources available through the internet. Head to the Renton School District resource page on their website for a complete list. Everything from Library access to chrome book help and includes all the links mentioned above.
Ahead of the Class
One of the beautiful events we host here at the Renton Chamber is The Ahead of the Class Excellence in Education Awards. Over the last 15 years we have been able to put this event on because of our partnership with the Renton public and private schools.
Local Renton Businesses and community leaders step up to support this worthy cause. Leaders like Boeing and the Seattle Seahawks. This makes for a very anticipated event. Often including a classroom visit from the Seattle Seahawks mascot, Blitz.
This event is part of the Chamber's effort to provide individuals, businesses, and organizations the opportunity to invest in a brighter and better tomorrow. The program's aim is to enhance community awareness about the excellence of education in Renton.
Each year 10 outstanding teachers are celebrated. This year was no different. The only difference was that there was no spring celebration.
Great Teachers Create Great Schools
We are blessed here in our Renton schools. We have an abundance of inspiring, dedicated, and deeply talented teachers – teachers who embody the word exceptional.
While Renton educators come from different backgrounds and experiences, they share a common motivation to help students succeed both while in school and into their adult lives.
We all have memories of those great teachers who touched our lives and made learning fun. The ones that got us to work hard. Those teachers of integrity who we didn't want to let down.

These are the Teachers we Celebrate.
For the 2019-2020 School year, the Ahead of the Class Awards went to...
All outstanding educators who continue to make a lasting ripple in our community.
Teachers who are able to bring their own passion for education to students in a way that ignites something within. That is the real reward.
Ahead of the Class nominee Sally Boni retired at the end of the 2020 school year. After 25 years in the Renton School District, her time ended with no big send-off or graduation hugs from the 5th graders at Talbot Hill Elementary School. Because of COVID, it passed without much notice.
As any retired school teacher will tell you, that first day kids go back to school that you are not a part of is a bittersweet day. The same was true for Sally. However, it was on that day that she found out she was announced the winner of The Ahead of the Class Award. Sally has put so much of herself into making a positive lasting impression on her students. She has influenced many minds through the years. We sincerely congratulate her on her success AND her retirement.
New Teachers Breakfast
At the end of August, David Watson spoke at the New Teacher Breakfast. This grand event is hosted every year to welcome the new crew. This year the breakfast was hosted via zoom. David spoke from personal experience of being a young gang member. It was a coach who took him aside and encouraged him to take a different path. This teacher inspired him to believe in himself and held him accountable for his actions.
David grew from Gang member to Police officer, to school teacher. He pays it forward by connecting to kids like himself, on the wrong path, but with potential for greatness. Reminding teachers the effect an educator can have on the trajectory of a student's life.
His keynote speech left old and new teachers alike excited and inspired about their potential. It reminded some of our tenured educators why they went into teaching in the first place.
David's message, Pay it Forward. Your actions today start the ripple effect onto the world around you. An impactful message that we all can grow from.
Over the past month, I have seen a great effort from these teachers. Setting up an interactive workspace through the lens of their computer. Built their classrooms into their homes. Ready to take on this new experience. Leading both the students and concerned parents down an uncut path.
New teachers might not have the same kind of support from the teacher in the classroom across the hall. However they are coming in fresh and are ready to go. An open mind to take on this new challenge and do what teachers do.
Embracing the Change
No matter the age of the student, this past year will no doubt have future effects on our community. Many students will thrive in this new environment and many will struggle. A lot of that has to do with the support from the surrounding community.
Helping our isolated student body see that they are part of a bigger mechanism will be key.
New strengths will be discovered and we will all learn something about how we deal with change.
This School year will forever be a reminder to us how vital our education system is. And we as a community should reflect on how we value educators.
Renton's education system understands that a well-educated youth is essential to the future of our city. They are in the business of preparing our future leaders for life.
Building brighter futures. Developing the minds of our future neighbors, volunteers, educators, business leaders, and community members.
Stay in Touch.
Contact: community.relations@rentonschools.us
Follow:
facebook.com/RentonSchoolDistrict
Curious how you can help? Contact us at the Chamber for ways to get involved.
back