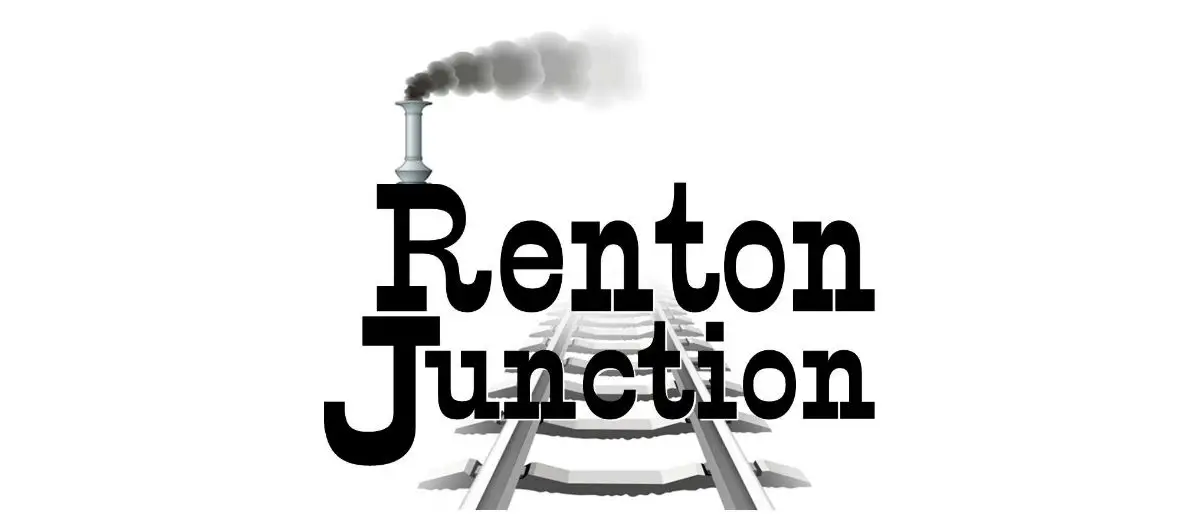 Out for Delivery
by Mary Clymer on
May 1, 2020
Out For Delivery
A guide to help our local flavor thrive
When we talk about community the service industry is bound to come up. It's where we meet. Whether we're meeting over coffee, a pint, or a meal. These are the places that bring us together. We grow to love the staff and look forward to our favorite menu items. We are lucky here in Renton to have so many of these local favorites that it's hard when they are taken from our lives.
We want to check in with our favorite barista, who has become part of our daily routine. We wonder how our friends in the restaurant industry are holding up without the well earned tips that is their livelihood. Perhaps for the first time we are seeing how valuable these people are to our daily lives, and we look forward to seeing them once again.
Yes these are strange times. Times that have us all opening our eyes to those people in our lives we never really realized were so valuable. We have to get creative on a personal and business minded level.
You have probably noticed a lot of restaurants still open and promoting takeout or who might have added delivery to their menu.
In this Blog we'll provide a few tips to help get the word out about what you're doing in your restaurant to stay afloat.
Is Delivery Right for your Business?
Making the decision to start delivery is huge! There are a lot of things to figure out.
How many people will we have on hand available to do deliveries

Do we bring in a staff member or use a service.

How far will we travel

How do I keep myself and my staff safe and healthy

What are our delivery hours

Who's in the kitchen

What's the delivery menu look like

What kind of delivery fee are we going with
Get the word out about your new food delivery service
After committing to start delivery service, you will need to get the word out. Notify as many people as possible to make this worth your investment. A good place to start is social media. More people are connecting through Twitter, Instagram, and Facebook. If you haven't been connecting with your followers on social media, announcing delivery service is a great way to reconnect. You might even be able to get your staff involved by having them post times and dates they will be doing the deliveries or taking the orders if you choose to do the work in-house.
Photos of your social distancing deliveries could make a fun series online too. Have fun with it. Photo's or video's of the kitchen staff packing up for delivery. Feel good content that helps connect you to our community. Reminding your followers just how special your place of business is to them.
Think outside the box here. Who in the community can help you get the word out? We at the chamber are more than happy to help spread the word.
Additionally, you might consider contacting the Renton Reporter, or other local agencies who are probably on the lookout for some good news.
Make sure they remember you
Maybe now's the time to consider getting some branded items. Coasters, napkins, printed out menu. Anything you can include with every delivery for customers to put on their fridge or stick in a drawer. Keeping you in their minds every time they see it. Maybe a staff photo. Greetings or Thank you from all of us at…..

Newsletters are another great way to stay connected. Typically easy to set up and execute. Websites might seem scary but you can utilize this time to learn a skill that could help your business to grow while you wait for your doors to reopen.
Reassurance
Having an open conversation about what your restaurant is doing to help flatten the curve. COVID19 precautions you are taking. What does social distancing look like in your kitchen or for pick up and delivery. Letting your customers know that their safety is priority goes a long way.
Get your customers talking
Create a hashtag for your customers and include a note in the delivery or pick up asking them to post a picture of their items or invite them to gush about you online. Including a hashtag links these together for a wider audience view.
You can let them know that it's because of their support that your restaurant will survive another day. It's heartwarming to see others posting stories from their favorite local restaurants. They feel good too, knowing their order is helping support their community. It's a win win.
Gift Certificates
Do a nice promotion of your gift certificates. Perhaps a sale. Spend x amount and get x amount for free. Don't bother hiding the fact that the purchase of these are really helping you out in a time of struggle. If you don't have gift certificates yet, consider making some.
That's it, now go deliver!
The Renton Chamber of Commerce is all about the small things. Small steps lead to big success. Necessity driven promotion is often the best kind because it creates movement and growth in areas you might have missed before.
Share with us your story. What changes are you doing to make this a time of growth? We want to know. Hopefully you can teach us all a thing or two about creative marketing.
Tips and tricks are always fun to revisit, especially in these strange times.
Any business can benefit from this list and I'm sure we will see more creative ways to thrive as we all slowly return to our storefronts.
Once COVID19 is under control and we begin to make our way back into our local restaurants and other businesses to visit our valuable community members, we can look back on this time of stillness as a time we helped each other to survive. For now we will do our part to support our local businesses in new ways and look forward to the amazing local flavors missing from our palates today.
back