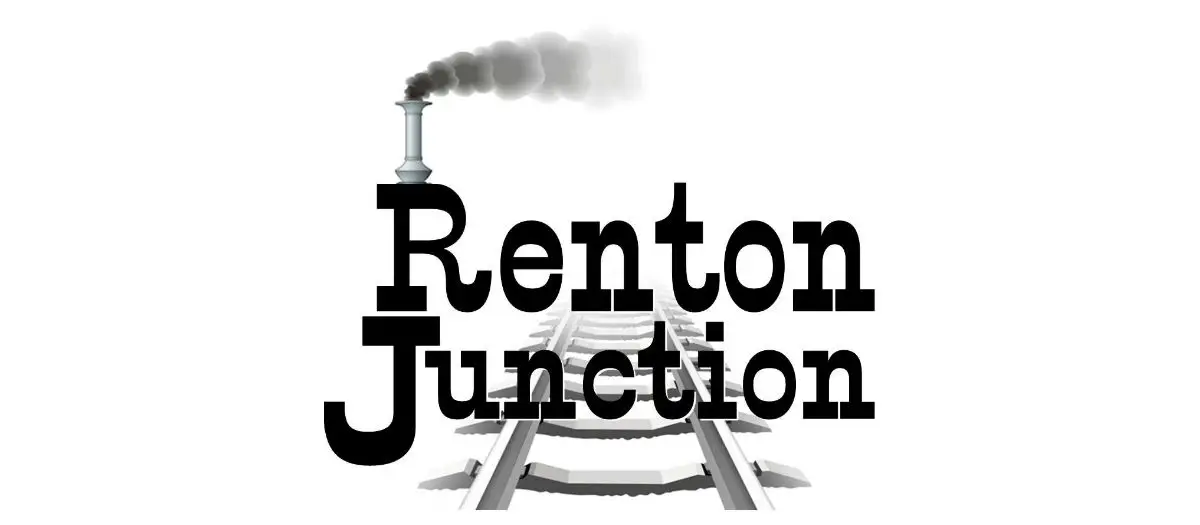 Renton Junction - Selling in an Economic Downturn
by Mary Clymer on
April 22, 2020
Selling in an Economic Downturn
Keeping the proper mindset in the new environment
Join the Renton Chamber at our next Bullpen workshop led by James Alberson where he will discuss specific actions that should be taken in the current environment to stay focused and not fall into unorganized, hysterical activity just to stay afloat.
Thursday April 23rd, 11-12:30.
Zoom meetings have taken over and it's no exception for the Renton Chamber.
James is owner and operator at Top Tier Training & Development here in Renton. He has been trained to educate others on the typical pitfalls in the sales process. Something he calls the Buyer-Seller Dance.
The Buyer-Seller Dance
When you think of sales, ideally it should be viewed as a win-win situation. However, as many of you who have spent time out in the field know, customers don't always see it this way. In the mist of an economic downturn prospective buyers will have even more walls to breakdown as money is tight all around.
Prospective clients and individuals often see salespeople in a negative light. They feel as though they are being taken, so you can walk home with a fat commission. It's their money so they have adopted a defensive approach. Salespeople actually unknowingly train prospects to be more defensive.
We all know that to be great at sales you have to love what you're selling. This can be challenging when you know what you offer will be a good investment for a defensive prospect who is not engaged. As a salesperson you need to not only love what you are selling, you also need to want to help the buyer more than wanting to sell the buyer.
And so begins the Buyer-Seller Dance.
Salespeople always want to lead the dance, but this is not always the case. Who takes the lead depends on how you approach the sale. The music starts, you lead the prospect onto the dance floor, slowly you find the rhythm. The prospect is stiff, hesitant, and not interested in the moves. The Seller, charismatic, fluid, adjusting to the needs of the buyer.
Who's controlling this situation?
To take charge, you need to be fully engaged in each move. If you are not engaged in what the prospective buyer is doing, you will no longer be leading the dance. They will change the beat until you are lost in their dance. They spin away from you and into the arms of another salesperson. One who is engaged. Eyes locked on the prospect. Together they move as one. You now watch from the sidelines, wondering how you lost the dance.
The Sandlers Experience will show you how to get back in the dance.
Other than defenses being up, there are other reasons perspective buyers use manipulative measures to brush you away. In this workshop James will lead you through the dance. He will show you how to understand the process better and get more sales even in an economic downturn. The Sandlers approach will help you understand better what's happening at each step in the dance.
The Sandlers Sales Methodology puts you in a leadership mind. crushing the old technique of a "hard sale". This workshop will start you down the path of empowerment. Continuing to develop an attitude that leads to success.
Merely showing up for a sales appointment is no longer enough. You have to continue to grow and develop your sales skills if you want to stay alive in the dance. This workshop is a great opportunity for anyone interested in sales development.
Now if you're ready to take the lead in the buyer-seller dance, let me know. James is happy to teach you some of his dance moves.
James Alberson
Our guest speaker James Alberson will provide new techniques in the world of modern day selling. As the owner of Top Tier Training & Developing James has been positively helping small to midsize companies improve their sales since 2010. Using his training in Sandlers Selling System along with a lifetime in sales, he will share his proven techniques and methodologies in the Buyer Seller Dance. James uses coaching, training, and consulting to show you how to implement these new key skills.
With an MBA in marketing from Purdue University, James understands how Traditional Selling approaches can often have negative impacts, both on you and your potential clients. Buyers are more educated than ever, therefore your sales approach must reflect 2020 thinking.
Having lived on both sides of the country has exposed James to people from all walks of life. This has helped him to develop a system that can work for anyone in sales. He understands the challenges you face, and approaches his work from a place of genuine concern.
James has been a member of the Board of Directors of the Renton Chamber of Commerce for six years and has served as the Chairman of the Board for the last three years. During that time, he has become very familiar with many of the businesses in Renton and has interacted with key City of Renton personnel, Renton School District Administrators, and key representatives from important organizations that play a significant role in the continuing success of Renton, such as Boeing and the Seattle Seahawks. Whether it be through serving as the Master of Ceremonies to welcome all of the new teachers to the Renton School District each year or by simply attending and supporting the ribbon cuttings of new businesses to Renton, James always seeks to stay involved with the education and business communities of Renton.
The Sandler Selling System is used globally with reported proven Techniques and Methodologies
Business Bullpen 11-12:30 April 23 via zoom.


Click here for details and to register for Zoom meeting.
back