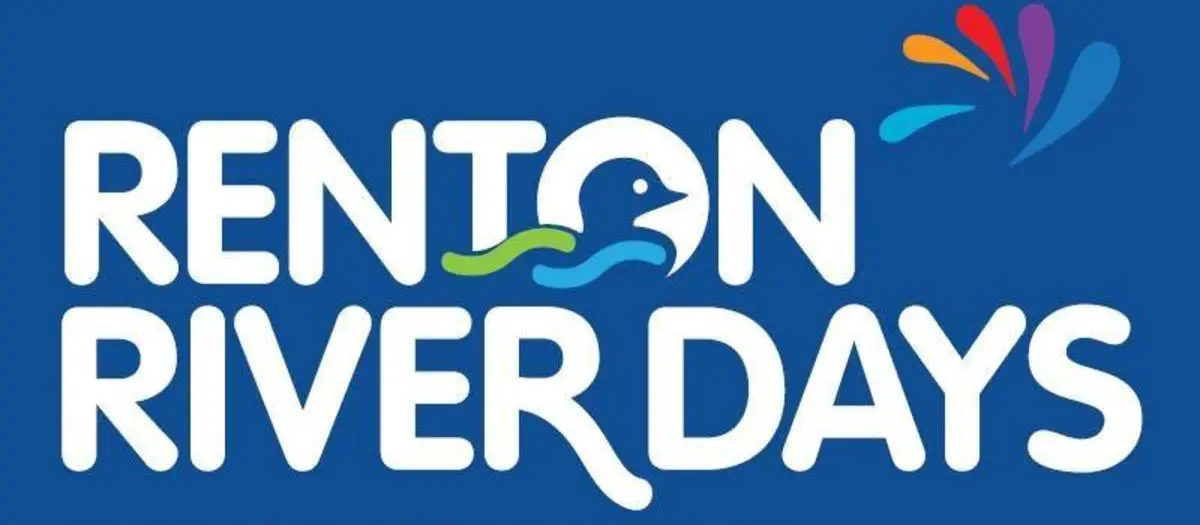 Renton River Days
by Mary Clymer on
July 24, 2020
Renton River Days
A Community Coming Together for Generations
Renton River Days has been part of our community summer celebration for the last 35 years. Since the mid 80's, the 501c4 nonprofit of Renton River Days, working in partnership with the City of Renton and many community stakeholders and partners, has been privileged to plan and produce Renton's community family festival, serving the greater Renton community and Puget Sound region.
Like all things, the 2020 festival has been canceled. After multiple discussions on how to safely plan the event that welcomes over 40,000 guests each summer, it was concluded that the risks were just too high.
While we're sad that this event cannot take place, River Days' top priority is keeping you, your family, and communities safe and healthy so that we might all come together again in future years.
A Brief History
Covid-19 has brought out new and unique situations that nobody was ready for. It's helpful in times like these to reflect on the long history of the event. From its early beginnings in 1939 as Frontier Days, Renton celebrated life in the Wild West. Later as the Rodeo moved to town in the 1970's it was adopted by Renton Western Wear and called Western Days. At this time a parade was added to the fun. Finally, in 1985, under Renton's first Woman Mayor, Barbara Shinpoch, it was declared a city event. Local businesses and volunteers were asked to all play a part in the coordination. Events were all moved to Liberty Park, and it has continued to grow from there. The Renton River Days Kids designed by the late Doug Kyes marked the new feel of the festival as it continued to evolve. Kids Day, The Pancake Breakfast, The Duck Derby, and on and on events were added onto what has become the largest festival in the city. This year an exciting merge was being formed as the Multicultural Festival, which usually happens in the fall, was to become part of the bigger event that is River Days.
Feeling Optimistic
The board is optimistic about the return of the festival next year. Looking at this unusual predicament as an opportunity to reflect on new directions for 2021. Over the past decade, the event has always taken place the last weekend in July. Kids day would lead off the weekend events filled with kettle corn, crafts, music, community, and of course, the Parade. An experience that we have all come to love.
Where All The Work Takes Place
The River Days Board is run by a volunteer board of directors that is assisted by Sonja Mejlaender, Community Relations & Events for the City of Renton. She wears multiple hats in helping to organize the event alongside a dedicated team of 30-plus community-based volunteer committees, as well as numerous staff from nearly every City department. Relying on the work of a dedicated board covers all aspects of the festival from food and art vendors, to street closures and everything in between. The River Days board meets year-round to keep this festival afloat. As early as January Sonja is connecting with sponsors in the hopes of seeking their return. Relationships are what it's all about and Sonja does an excellent job in helping all volunteers, sponsors, and board members to feel empowered and appreciated for their contributions.
The City Gets Involved
You might think this is a city-funded event, but that is not so. Rather many hands come together to make this event possible. IKEA was the festival's title sponsor for many years. For the past few years, Boeing increased its annual support to the level of Presenting Sponsor and is joined by long-time Festival Co-Sponsors of City of Renton, Republic Services, and Renton Rotary. Another 50-plus local businesses and organizations contribute at sponsor-levels. Renton even has residents who give monetary contributions, doing what they can to help sustain the festival's longevity and integrity.
It's true this event would almost be impossible without the dedicated hours and support from the city. The Renton Parks Department spends their weekend in the park with most of their summer hires on-site. The police department can be seen all over the park as well. Helping with everything from overnight security to helping lost parents find their kid.
This year was a challenge as moving parts continue to change and phases slowly open our economy back up. Through it all, plans continued to move forward in new adapting ways, just in case the opportunity became available to do something. After exploring a variety of options it was decided to funnel the activities into meaningful programming throughout the summer through the recreation and neighborhood division. A division of the city that plays a key role in Renton River Days, and one that has a strong focus on keeping the community engaged. Not an easy task right now, however they've done an excellent job. You've already seen a taste of these events like the campin out series going on now. Creating virtual and home-based programs for you to do at a safe physical distance.
A Celebration to Look Forward to
It has been the board's delight to plan and produce River Days for the last three decades. The hustle of July is dearly missed as the weekend will go by without a duck in the Cedar River or a band marching in the parade. The River Days board is already thinking about next year. They want to know what things you will be missing most. What things you look forward to seeing next year, and what things are needing to be relooked at. Please head over to the Renton River Days Facebook page to share your River Days Story. This is a time to be considering new possibilities and thinking creatively. You are invited to share feedback on how we help events and activities in the Renton community adapt, change, and succeed together. If you have ideas for future consideration, please email info@rentonriverdays.org.
Consider joining the festival's volunteer Board of Directors and be a part of the festival's future planning. If you are interested in becoming part of the festival's core planning and leadership team, please complete and submit the Board Member Application. Information can be found at: https://www.rentonriverdays.org/board-member-application/
Next summer when we all gather along the streets of downtown Renton awaiting the parade, we will have a newfound appreciation for this loved event. We will line the newly paved street sharing memories from the past and anxiously awaiting new experiences that will become our children's traditions of the future.
back