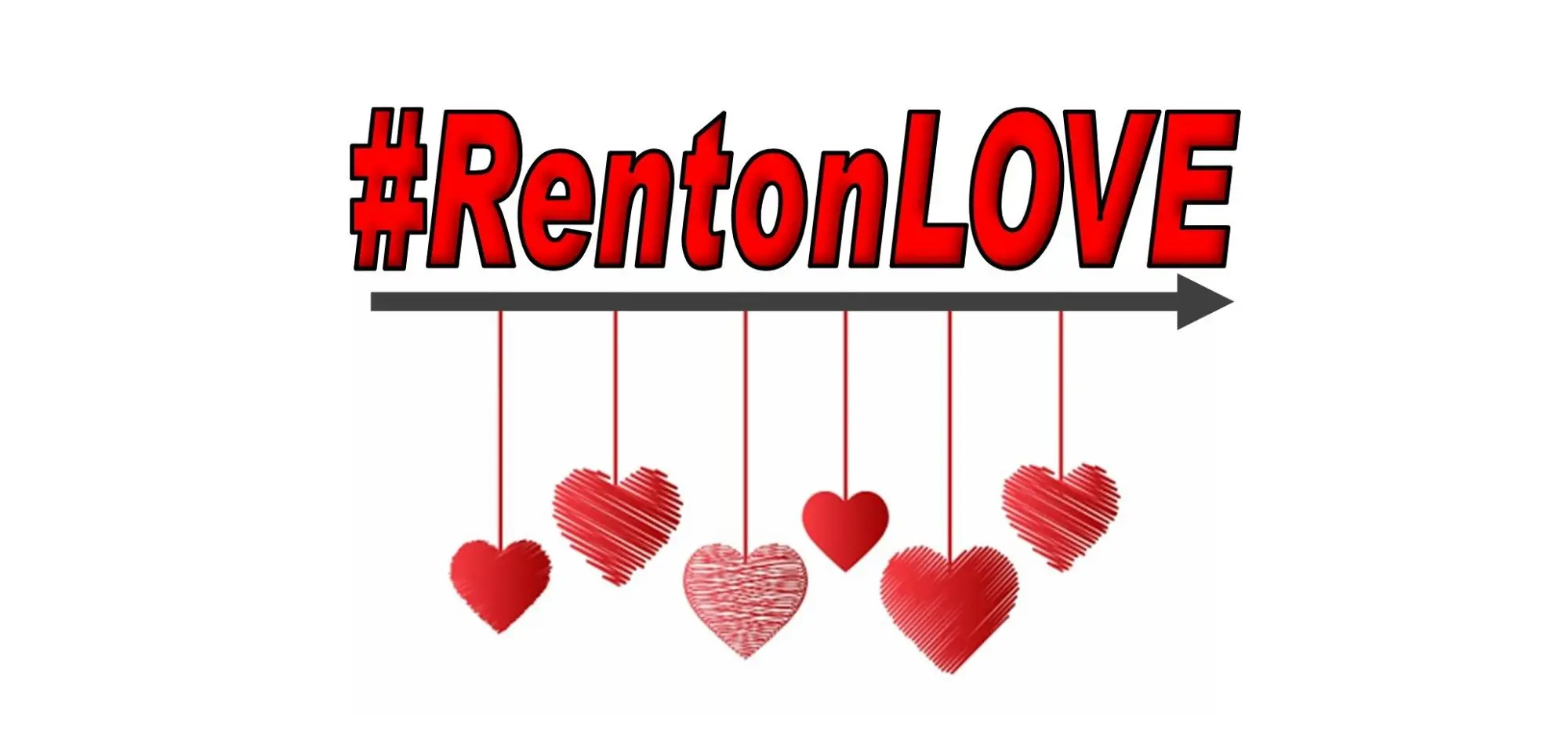 #RentonLove
by Mary Clymer on
February 9, 2021
Fall in Love with Renton this February
February is a month where there is so much focus on love and relationships and sharing that message with those around us. Love it or hate it Valentine's Day is guaranteed to bring out the romantic in all of us.
Typically restaurants would be full of lovebirds out on the town for the night. This year it will look more like a cozy romantic evening at home.
Renton has so much to offer lovers of any age to get you excited about the day. Below are a couple of ideas for you and your special honey to fall in love to.
For the Traditionalist
Say I love you the traditional way with flowers from Cugini Florist. The staff is always happy to help put together something spectacular for your honeybee. Just down the road you'll find Urban Sprouts where plants are looking to be adopted and loved. Jen takes special care of all her items to ensure they come home to you ready to thrive.
Sweets are the way to anyone's heart. Everyone's favorite cupcake shop, Common Ground Coffee & Cupcake Shop, always hosts an array of tasty and decorative cupcakes to sweeten up any sour puss. Directly across the street you'll find River Valley Cheese, where you can order a cheesecake online to pick up in the store.
If jewelry is what Wow's your babe then look no further than Sparkle Gifts and Whatnots in the heart of the construction. While you're there, fill out a message on a heart that will go in the window. Telling the world about what you love about Renton with a hashtag #RentonLove. Downtown Renton sure could use a reminder of love during these long months of construction.
For the Urban Dweller
Looking to spice things up a bit? Find yourself in 4 Sisters Holistic Remedies. They have a large selection of offerings that include teas, decoctions, resins, oils, and incense. Make an appointment to get a tarot reading or meet with a psychics and find out what love awaits you in the future.
If your partner is into beer, then delight them with a selection of locally filled growlers. A gift that they can enjoy for weeks to come. Four General Brewing, Bickersons Brewhouse, and Dubtown Brewing are open for take out.
For those who want to get out on the town, Vino at the Landing and the Melrose Grill are both taking reservations for 25% capacity. If you can't get in on Valentine's Da,y you can still surprise your sweetie with a meal out any day of the week.
Both are also a great place to find fine wine along with Cedar River Cellers.
For Those Looking to Spread the Love Around
The Downtown Renton Partnership is doing their second date night on February 20. Renton in a Box is a mystery of fun surprises for you and your sweetheart to explore. Plan for a romantic night on the couch because inside this box you will find dinner, drinks and dessert for two. Additional items from your favorite downtown shops are included as well.
The boxes are almost sold out but can be purchased here on the event brite page. $100 gets two opportunities to explore downtown and meet your neighborhood business owners.
After you purchase your box, you pick it up on the day of the event between noon to Five at Luther's Table. Then tune in at 7pm on Zoom as a DJ hosts date night. Featuring live music and spotlights the people behind the promotion. You don't want to miss the fun because there is a special activity in the box that you can only participate in during the live event!
For the Nature Lover
A romantic stroll down the Cedar River Trail is a treat we can hold to all year long. Grab a cup of joe from your favorite local coffee shop, Liberty Cafe, Boon Boona, The Rose Gift House, Common Ground Coffee & Cupcakes, Refuel Cafe, and snuggle up for a walk along the beautiful trail.
Surprise your partner with a brand new bike from GHY Bikes and go explore some of the many bike paths that surround our area. Seeing your neighborhood from a bike brings a whole new perspective to the place you live.
Take a walk through one of Renton's many parks, from Coulon Beach to our newest Sunset Park, you are bound to find something memorable at all of them.
Treat yourself to a room with a view. Spend the night at the Hyatt-Regency and enjoy sweeping views of Lake Washington. Or just pop in for their romantic 3-course dinner. You can enjoy it lakeside at Water's Table or take it home to enjoy with someone you love. The deal is for Feb. 13 and 14 only and has to be reserved through their Valentines Day Dine + Stay Package.
For the Newly Engaged
If you are thinking about popping the question this Valentine's Day then consider hiring a local photographer to help capture the moment. Engagement packages are a fun and romantic way to share your love with the world. Hudson's Portrait Designs and Morning Star Creative Group are two of our City's finest photographers.
For a Quick Note of Gratitude
Cards are a simple way to say "I love you" and there is no shortage on where to find them. Many of the places mentioned here have a great selection of cards. Add Wyldwood Creative to that list. The awesome selection of locally made goods includes a good number of cards. From witty to heartfelt, you'll find the perfect one here.
Valentine's Day doesn't have to be all about romance. It's a reminder to let those we care about know we care. Until tomorrow, Feb. 10th, the Renton Senior Activity Center is collecting handwritten Valentine's Day cards to distribute to some of the isolated seniors throughout our community. Drop off yours between 8am-1pm and help put a smile on the face of our silver citizens.
Another selfless way to give this Valentine's Day is to donate blood. Bloodworks Northwest is open by appointment only and is a beautiful act of love. Giving to your community when they need it most. Share a part of yourself and be entered to win a brand new car from Haselwood Auto Group.
It's a joke around town that Renton Chamber CEO Diane Dobson is in love with Renton. If you've met her then you know it's true. She gives to her community so that all might thrive. If you don't see what you're looking for on this list or would like to see your favorite spot added then shoot her a line at communications@gorenton.com.
back