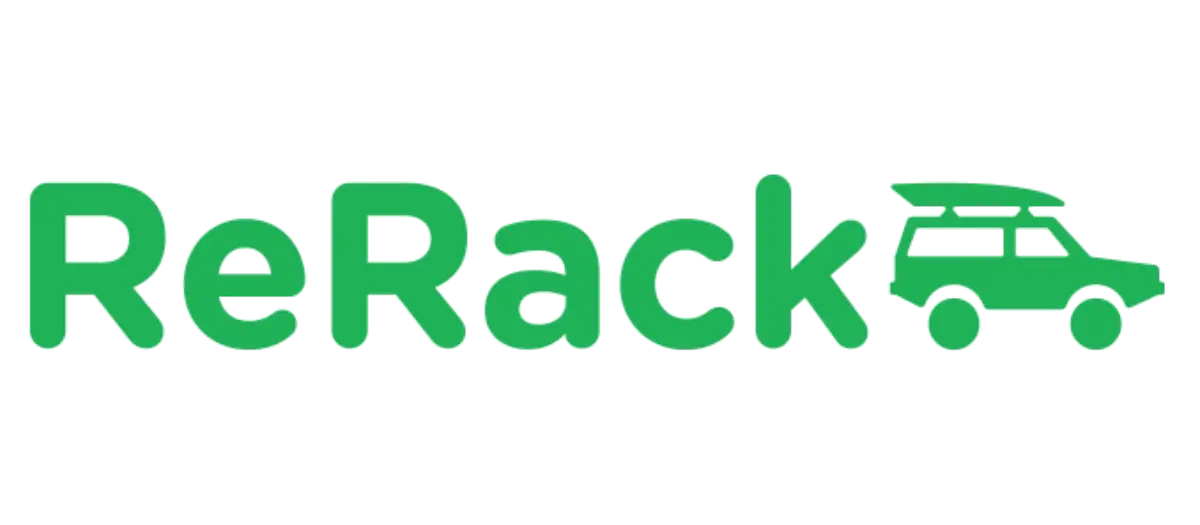 ReRack your Way Into Nature
by Mary Clymer on
July 14, 2020
ReRack your way into Nature
Local Business helps you transport the fun into the Great Outdoors.
You're into the outdoors. You want to be able to jump into your car and take off to the mountains, or perhaps the lake, whenever you can. Traveling around the magnificent state of Washington is kinda your jam. When out on a road trip you often find yourself chatting with other explorers about products they use to help enhance the journey. From jet skis to snowboards, mountain bikes to climbing gear, the price tags really seem to add up. Putting a rack on your car doesn't have to be another big ticket item. But you do want to safely transport your outdoor toys from your home into the wild.
ReRack is here to help you pack your outdoor supplies securely onto the roof of your car.
You've probably seen the space. It opened back in May of 2018 on Rainier Ave. This 4,000 sf specialty rack shop is huge! It has three installation bays, a warehouse, and parking galore. If you are a rack enthusiast or have been thinking about getting one, this is the place to go.
ReRacks' mission is to get you the roof rack you want at an amazing value. They know how expensive a new rack can be, and want to make sure everyone has the ability to take their gear wherever they want in their own vehicle.
The Renton Location has been opened by appointment during the pandemic. The team is there to not only help you find the right rack but will install it onsite starting as low as $40!
Towers, Feet, & Crossbars
If you're new to all this, expect to be introduced to new lingo along the way. They carry primarily items from Yakima and Thule but they also carry harder to find brands and racks too. You can hop onto their website and find out a ton of information about what rack is best suited for your automobile, and best suited for your equipment.
If buying used isn't your thing, no worries. They've stocked up on a wide range of new roof racks and mounts for your bike, ski, snowboard, kayak, surf, and travel needs. Their main focus is on reusing and repurposing roof racks. They want to ensure that their customers are out enjoying the outdoor activities they love while keeping environmental impacts to a minimum. ReRack can even replace an old part. The idea is to use quality items so you can go enjoy the great outdoors.
Come Say Hello
ReRack offers free advice and consultations to help you navigate your purchase.
With new and used items to choose from and things coming into the warehouse all the time, you might not see everything they have listed online. Best to ask one of their dedicated staff. Things change frequently, so feel free to call or stop on by.
Installation
The ReRack staff has handled thousands of regular and custom installation jobs. They can help guide you through the process, but ask that you please make an appointment to have this done. They typically do not perform installations for an unscheduled guest. It would be a total bummer to show up the day before your big road trip and be told they can't install until the following week.
It's encouraged that you head over to their website and answer four main questions about roof racks before making the purchase.
Getting into Nature
As you can probably imagine, ReRack has been slammed over the past month. Summer is here and we're all going a little stir crazy. The most accessible way to enjoy the sun while social distancing is to head out of town for some outdoor adventuring. That means everyone is getting their cars suited up for fun. Because ReRack is a certified dealer for Yakima, Thule, and other rack brands.
Once you have your rack installed it's time to plan your next grand adventure. The Renton Chamber of Commerce has brochures and pamphlets galore celebrating beautiful destinations throughout our state.
In particular, the Chamber is featuring a Scenic Washington State 365 Road map and trip suggestions. The book includes trips along the Pacific Coast, The Islands, The Columbia Gorge, Cascade Loop, Volcano Country, and even adventures up to the Northeastern part of the state.
We have a lot to see in this vast state of ours, and ReRack is here to assist in comfortably transporting the fun.
The Renton Chamber can send you this scenic book with a map for a $9.00.
Click here to purchase!
Staying Local
Of course, there is a lot to explore right here in our own backyard. The City of Renton's transportations systems division and parks, planning, and natural resources division has put together a Renton Trails and Bikeways Guide Map. It's a handy little map you can easily stick in your car or back pocket to experience our local treasures. The Chamber will include that in a nice little package to be mailed out.
Ready to Go!
Now you are set to go. All you have left to decide is which direction you're headed in next. Be sure to check out campsites and trail reports before getting too far out just to realize your destination is closed, or full. We live in a place full of wonder, so as the Boy Scouts say, "Be Prepared". So much to see and so little nice weather to capture it all.
Enjoy your Summer safely outdoors. Be responsible, clean up after yourself, and leave Mother Nature better than how you found it. This way we can join the ReRack model of sustainability and leave our beautiful outdoor landscape preserved for generations to enjoy.
back