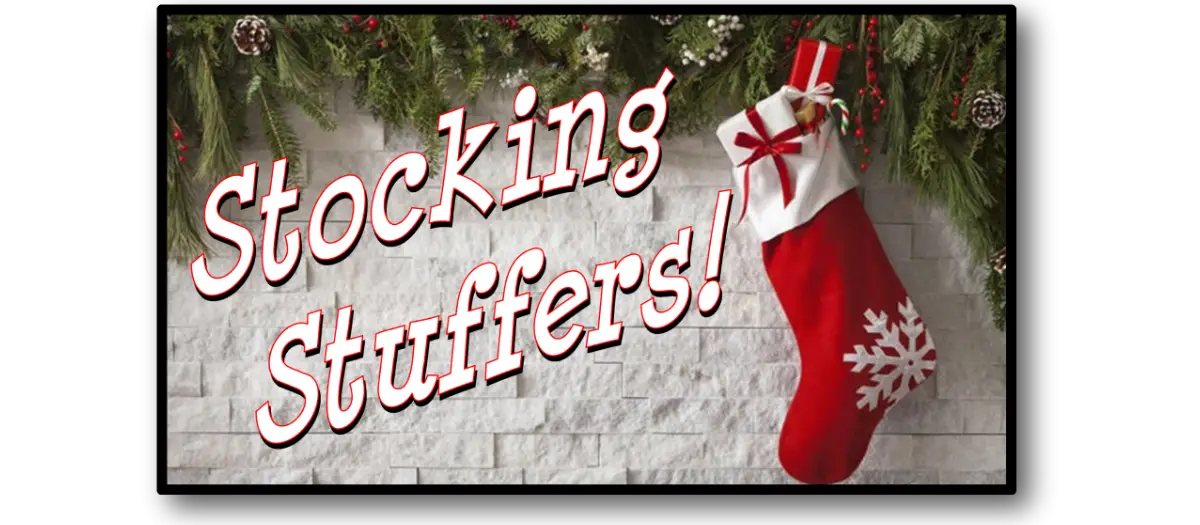 Stocking Stuffers!
by Mary Clymer on
December 18, 2020
On the First Day of Christmas my True Love Gave to Me, a Stocking Stuffed with Goodies
Stocking Stuffer Ideas for Everyone on your List.
It's a week til Christmas and whether you're a last minute shopper or just looking for last minute finds now is the time to buy. Some of the best gifts we get are the small little surprises that we find in our stockings.
As the Renton Chamber continues to actively ask the community to support local this holiday season and always, we've come up with 12 great stocking stuffers for everyone on your list that you can purchase at a local retailer. I love when things are a win win!
​​1. Gift Certificate
Don't know what to get someone on your list? The trusty ol' gift certificate is always there for you. And it's pocket sized so can fit in even the smallest of stockings.
If you purchased just 1 $100 gift certificate at any of Renton's fine local establishments you are paying the local experience forward. If that's out of your budget for one person, split it in half and support two local businesses at $50 each, or four businesses at $25 each. Even 10 $10 gift certificates are helping to spread that local cheer around.
2. Tattoo Sessions
Have an ink lover on your list? Buy them the gift of art. Most tattoos take a couple of sessions to complete (a consultation and the inking), and most places have a minimum per hour. With so many great shops in Renton like Handsome Devil Ink, Idolize Tattoo, and White Rhino Collective you are sure to find an artist that fits your style.
Who knows, they may love the gift so much that they end up with your name permanently tattooed to themselves.
3. Santa Drive-Thru Visits
Downtown Renton is keeping the magic of the holidays alive by inviting everyone to come see Santa. If you missed him on the 12th you have two more chances to see Jolly ol' Saint Nick. From 12p-4p on Dec. 19th & 20th he'll be in the lot next to Cugini Florists & Fine Gifts.
Don't forget your mask! We want to be sure both Santa and you stay safe and healthy.
4. Bags of Fresh Gourmet Coffee
Looking to please all the coffee lovers on your list? Look no further than a bag of freshly roasted coffee beans. Boon Boona has an excellent selection of African sourced coffee to choose from. Then head down the street to pick up a bag of Seattle's Caffe D'arte beans from Common Ground Cupcakes & Coffee. Next up, Mike's Blend made especially for Liberty Cafe by Middle Fork Roasters. After that head up the hill to Bean Water Espresso for their famous Whiskey Barrel Espresso Beans. Packaged in a bottle with sweet notes of whiskey and oak.
5. Five Star Beef Combo Pack
At Junkyard Bones they know what dogs like. The 5-Star Beef Combo Pack is just one of their many selections. This all smoked beef buffet includes;
4 lbs of signature bones (choose your size)

2 pieces beef jerky

4 pieces beef tendon

2 beef knee caps

1 - 6" beef trachea
You can purchase one of their featured artisan boxes or custom create your own. Their butcher will handpick your dogs treats and ship them out to you. It's a perfect give for your fur babies.
6. Eames Vitra White DAR Chairs
Any retro enthusiast on your list would love to receive a set of classic Eames plastic armchairs by Charles and Ray Eames. Priced at $300 each beats any online deal for these sought after beauties. Modern to Vintage Furniture and Design is by appointment only right now, but be sure to head over to their website and enjoy all the mid-century charm.
7. Air Plants
These are the cutest little wonders. Air plants always seem so exotic to me. Over at Urban Sprouts they take care of all your plant needs. They will even suit your plant up real nice like with the purchase of a plant and pot. They have all kinds of cute mini containers perfect for these little guys. And if your cactus needs a warm knit hat, well they got that too.
8. Bottles of Wine!
When in doubt, buy wine! It's the perfect gift for any wine drinker on your list and with hundreds of bottles to choose from you can't go wrong.
Vino's at the Landing has a wine for every occasion. If you are looking for a bottle to please even the toughest critics Vino has you covered. They are a nice heated patio open so you can go down and try a couple for yourself before you buy, you know...just to be sure it's a good bottle.
9. Enamel Pins from Print Ritual
Be sure to stop by Wyldwood Creative to see their assortment of enamel pins from Rentons own Print Ritual. There is a wide selection of cute pins available and other odds and ins perfect for styling up your own jacket. Patches and embroidery threads too. Wyldwood is your home for all things creative and features many of our local businesses like Print Ritual and Tomato Tomato Creative.
10. Brainteasers
Keep everyone in your family entertained for hours with a holiday puzzle box brain teaser from Learning Express Toys. They have a great assortment of tiny puzzles for you to figure out and pass around the room.
Learning Express Toys has an entire wall when you walk in dedicated to stocking stuffers. You can find something for everyone from mood rings, to mini tape measures, and holiday treats too. It's fun for everyone!
Don't have time to pick and choose? Call ahead and let them know the age range of the stocking you are looking to fill and they will do the work for you.
11. Tiny Glass Animals
Sparkle Gifts and Whatnots has so many options that you may get lost in the store for hours. Between all the great finds and Richelle's quick wit you are sure to leave with the perfect gift. A great stocking stuffer is the wide selection of tiny glass animals. I'm not joking, these cute glass animals are no bigger than my thumbnail, but the personality on them is bigger than life.
Sparkle has a lot of trinkets to stuff any stocking on your list.
12. Pokemon Funko Pops
You gotta catch 'em all. D-Pad Retro Gaming and Collectables has Funko Pop figures for everyone on your list. Not into Pokemon? How about the cutest verson of Kurt Cobain you ever did see or your favorite Doctor Who. Funko Pop has them all and you can purchase them here.
Be prepared to time warp into the early 90's as you enter this fun retro game experience.
Okay Okay, so some of these items won't fit in a stocking, but hey, they are still unique ideas that you can get for anyone on your list.
Still stumped? Tell us what kind of stocking stuffers you're looking for and we'll see if we can help. Be sure to head over to Facebook and like the Shop Local Renton Page for more great places to support this holiday season.

Support Local to Win Big!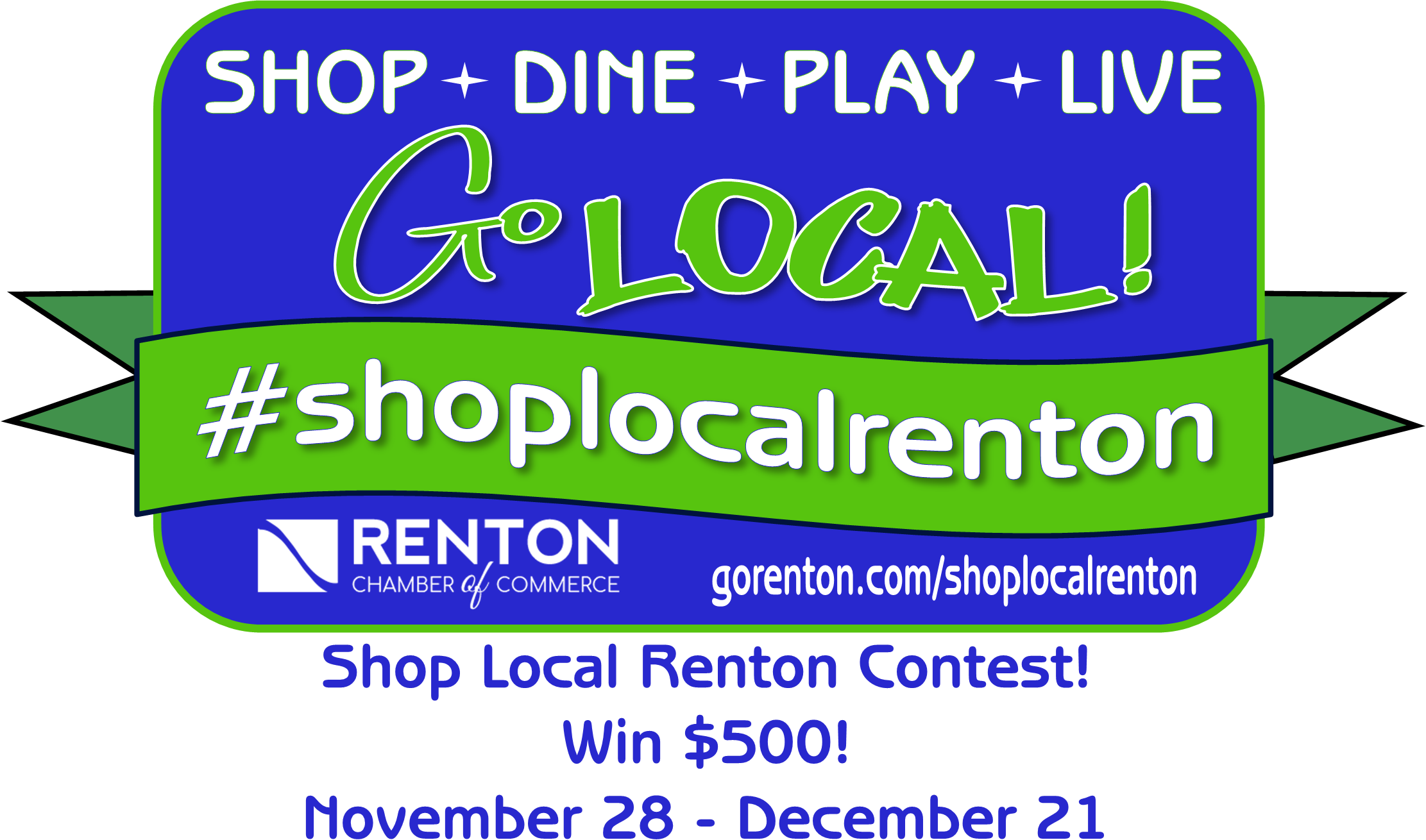 You still have a few days left to win $500 by supporting local businesses. This contest put on by the Renton Chamber of Commerce includes all types of purchases. This includes in-store, to-go, and online. Simply take a photo of your receipt and send it to the Renton Chamber of Commerce at shoplocal@gorenton.com. Use the subject line "Shop Local Contest" to be entered to win the $500 cash prize. Include an image of the receipt along with your first and last name.

back