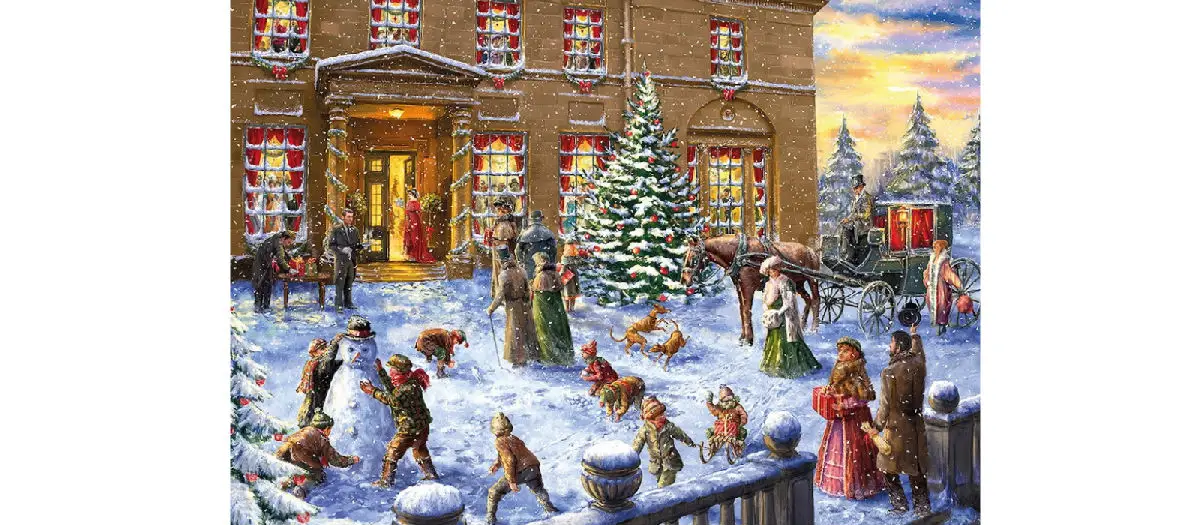 Stories from Christmas Past, Renton Style
by Mary Clymer on
December 25, 2020
Stories from Christmas Past, Renton Style
A Piece of Holiday Magic from the Renton History Museum
Renton has such a rich history. Even in a growing city of over 100,000 residents, it's not uncommon to meet someone who comes from a long line of Rentonians. People from Renton really take pride in their roots and are proud to call this city their home.
We are fortunate to have the Renton History Museum. A place to hold our collective memories of shared space and experience. A building that many of us have only visited once on a third-grade field trip and wondering "what's this all got to do with me?"
Like most museums, the Renton History Museum found it's doors closed for most of the year due to the pandemic. This has been hard on staff as many of their funding comes from events like their annual auction in the fall.
Memories are locked inside the walls of this historic Art Deco firehouse.
I reached out to Museum director Elizabeth Steward and asked her if she wouldn't mind sharing with us a story from our collective catalog this Christmas. Something to remind us of our roots, where we've been, and how connected to it we really are.
Liz was happy to provide a story from our archives and wrote up a nice story from Rentons history that begins over 100 years ago.
Lewis Argano, Favorite Renton Santa
BY Elizabeth P. Stewart
When nine-year-old Luigi "Lewis" Argano arrived in Newcastle on December 24, 1913, he was thrilled to spend his first Christmas in America. He and his mother and five siblings escaped Italy on the eve of WWI, to be surrounded by cousins, aunts, and uncles. Later in life, he never missed an opportunity to recreate that joy for other children by bringing Santa to life.
Lewis graduated from Renton High School in 1926 and went to Ellensburg Normal School to become a teacher. But the performing bug bit him early, and in 1932 he briefly made a try at movie acting in Hollywood. While visiting his sister in Los Angeles, he and a friend made the rounds of the studios, head shots in hand. But he got an offer of a job at Campbell Hill School before an acting job came up and he decided to be sensible.
While he taught, he exercised his acting muscles by playing Santa Claus annually at the Renton Hardware beginning in the 1940s. Santa Argano took photos with children as they shared their under-the-tree lists. Argano's volunteerism did not stop at Christmas; he was involved with Kiwanis, Knights of Columbus, and especially the Renton Rotary Club, which he attended faithfully for almost 63 years.
In the 1940s and 1950s Renton business-owners competed to convince parents that they did not have to take their kids—and their Christmas shopping lists—to Seattle to see Santa. In 1945 Santa was so busy around town that the Chamber of Commerce developed a schedule for him. "Old St. Nick will take advantage of the end of gasoline rationing to travel in his big bus," the Renton Chronicle reported, "which is of a size to hold many goodies." Santa told Mrs. Claus that he had visited over 4000 children in Renton in 1945, at schools, community centers, and Renton Hospital, ending his tour with a stop in downtown Renton on Christmas eve.
Parents, merchants, and newspaper publishers were tight-lipped about Santa's real identity, and Argano took up a station in a big chair in the Renton Hardware window for over a decade. It takes many Santas to make the holidays bright, but Lewis Argano brought a special joy to the part and brightened the season for many families.
Lewis Argano continued to serve as Santa for Renton Rotary into the 1990s. (#1999.071.5474)
The Renton History Museum is currently closed under pandemic restrictions, but we continue to bring stories of community pride, resilience, and joy through social media. Visit our Facebook, Twitter, Instagram, and Pinterest feeds for more stories and information about our programs.
I myself am a fourth generation rentonite and have been blessed with a family that has shared their collective experience of times past with me. It's always such an honor to hear tales from our past. Our stories and events are what create Renton. I am thrilled to share my life and stories with my niece and nephew and watch them develop into citizens of Renton that are creating what the next generation will look like and offer.
Please take a moment to remember our collective roots by visiting the Renton History Museum online and seeing ways you can help keep the history alive.
Merry Christmas Everyone!
back