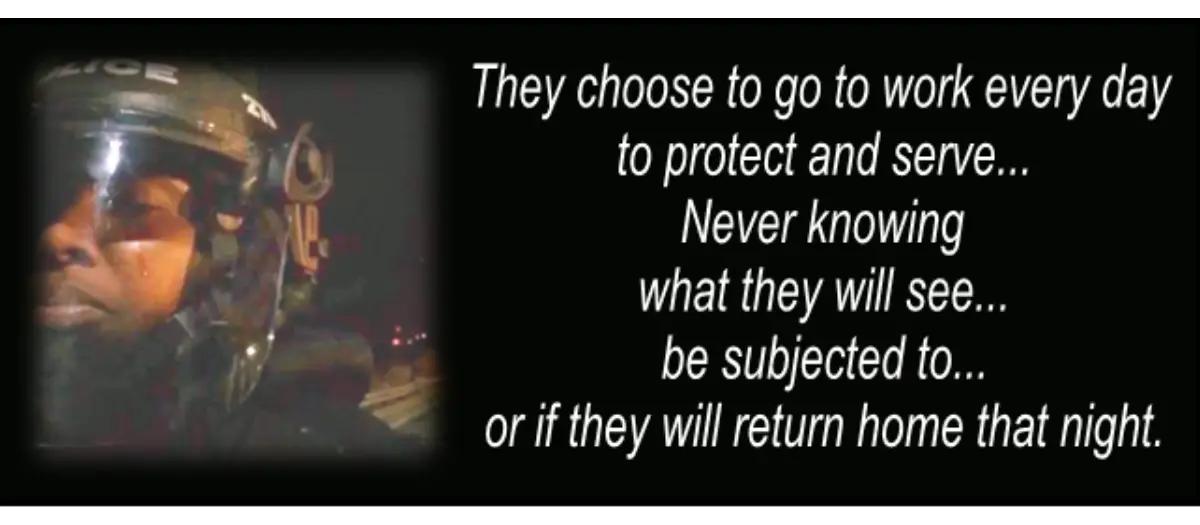 Suicide on the Rise for Police Officers
by Mary Clymer on
September 29, 2020
How Breaking the Mental Health Stigma Can Save an Officer's Life.
In the Police Department suicide has been on the rise for the past 5 years. The numbers for 2020 aren't clear yet, but one can imagine that with all things going on, this trend will continue upwards.
A Massachusetts nonprofit, Blue H.E.L.P, has been helping officers with depression, PTSD, and other mental health struggles since 2016. Their goal is to recognize those officers who have lost their lives to suicide. Those who served their community with honor but died because the emotional hardship became too much to handle.
You can see a toll of the reported suicides every year reported from police for the past four years.
So far this year 125 police officer suicides have been reported.
Copline, an officer's hotline is set up for officers to call 24/7. Where officers can immediately connect with a retired officer for peer assistance.
That number is. 1-800-267-5463
Other resources for immediate assistance are.
Daily Trauma
Being first to arrive at a crime scene can present a dangerous situation and visuals that are often hard to forget. This can be emotionally draining. With a high level of trauma on a day to day basis, police officers can be left feeling hopeless, and anxious about the pressures they face.
The constant devastating situations they encounter would leave anyone feeling hopeless.
So where do officers turn to when they need emotional support?
Exposure to terrible accidents can lead to mental health issues that often go untreated in this industry. In fact, PTSD and depression are five times higher among police officers than that of the other professions.
On an average day, a police officer knows their shift will expose them to
Domestic Violence

Drug Use

Murder

Suicide

Traffic Accidents

Bar Fights
Often not aware of the details on a scene they are speeding towards.
Seeing abused kids and spouses, dead bodies, and terrible events cause stress. This stress builds up over time, and in this profession, it is considered just another day at the office.
Police officers often treat each other as though they are bulletproof. Not letting these traumatic scenes be shared or talked about.
Leading to major mental health issues like
Disrupted sleep

Withdrawal from family and friends

Substance abuse

A feeling of no control and vulnerability
All factors that lead to suicide.
It's time to break the silence within the law enforcement agencies where there's a stigma around getting help. Believing it to be a sign of weakness. Fear that it will hurt their career.
The more attention these shocking numbers of suicide present, the more support is rising to help.
I decided to check in with an officer friend of mine. Lately, I noticed a lot of concern and worry coming from them. Concern about safety for their own family and fellow officers' families as tension builds against police brutality.
This caring human who has seen so much heartbreak opened up to me about the stigma in the field.
They did highlight that resources are available and that their agency has been rolling out resilience training for years, and reminders of different support systems available.
Personally this officer's thoughts were that it's a pretty horrible time to be in this profession. Having non LEO (Law Enforcement Officer) friends helps a lot. Sharing information when and where appropriate to keep their heads straight.
They went on to tell me that if an officer were to reach out to these resources that it is kept confidential which they believe will help more officers reach out.
Blue H.E.L.P. ask us all to take the pledge to acknowledge the stigma. Breaking the silence that is hindering our police officers. Pledge to publicly show support for prevention of suicide by honoring those who have been lost publicly.
The Marshall Project
The Marshall Project is a website resource that links to all the different places an officer and their family can turn with questions. They have an active blog and an opportunity to connect with other uniformed families going through the difficult process of picking up the pieces after a loved one hasbeen lost to suicide.
For the past 6 years they have complied articles on the subject of suicide in the criminal justice system.
Highlighted at the top of the page is a disturbing quote from an article written back in 2017. It reads.
More cops die of suicide than die of shootings and traffic accidents combined.
The article is the most visited on their site and disturbing to say the least.
A study by SAMHSA in 2018 says upwards of 30 percent of first responders are on the scale from mild to chronic depression.
Social Unrest
This year the police department has been under the gun. Messages like "Defund the Police" have become commonplace. Police are nervous about what's going to happen to their jobs, their families, their income.
It's time our justice system was looked at closely. Bringing in more opportunities for mental health workers both in the field and for our officers. It's time we began to work together to find a solution to end all the tragic deaths surrounding this high stress job.
Police officers are human beings, who feel, and experience, and love just like the rest of us. A job that attracts a few bad apples looking for power, but mostly your neighbors and friends. People who need support just like the rest of us.
It's time we all look inside and review the state of our own mental health. Be understanding and open, so that we all might grow and change into a healthier future for us all.
back