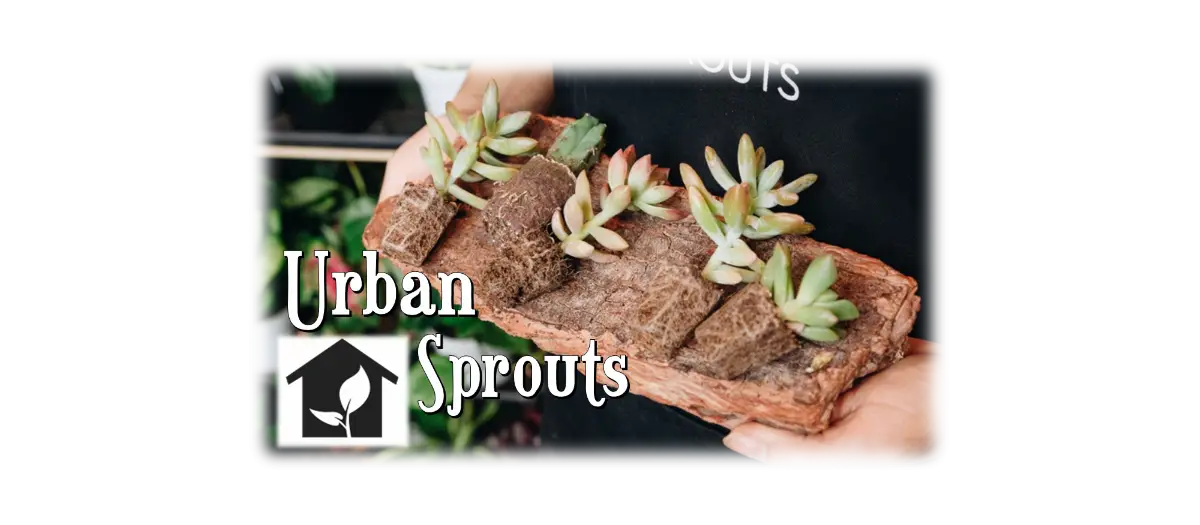 Urban Sprouts - Bringing Life Into the Room
by Mary Clymer on
August 11, 2020
Bringing Life into the Room
Looking to create a more inviting space? Urban Sprouts in downtown Renton offers the perfect solution, Plants!
We could all use a little more grounding in a world full of technology. We are an overstimulated and anxious society. All of us could benefit from the grounding nature of plants. Connecting you to earth and calming the soul. Plants purify the air and are a natural stress reducer. When you incorporate plants into your space it creates a shift in the whole environment. Helping all who enter to feel more relaxed and at ease.
That sense of ease is exactly what you'll feel when you enter Urban Sprouts. You will feel transported as you leave the busy world outside their doors. Clean air, open spaces, and a green esthetic that can leave you lost in a wonderland of plants for hours.
Located at 724 South Third Street in downtown Renton which is currently under construction. The contrast of the man-made mayhem outside, to the peaceful greenery on the inside, is quite dramatic. Traveling through the torn-up streets outside is well-worth the payoff you'll receive once you make your way into this plant haven.
From Chaos to Bliss
Store Owner, Jen Stearn, does a fantastic job with display, marketing, classes, and an educational blog. The wealth of information here is amazing! Her Instagram account is a reflection of the store, calming, fresh, and clean.
Urban Sprouts mission is to help you and your plants thrive. This is great news for us plant Moms out there with a not so green thumb. Jen and her helpful staff are happy to help you out. Any problem you might be having they will work with you to find the right solution to why your plant has fallen ill.
Jen has a degree in environmental sciences from the University of Washington. She grew up gardening and offers expert knowledge of what she sells. Words like anubias-coffeefolia, arrowhead vine, and begonia may sound like a foreign language to you and me, but to the team, over at urban sprouts, it's just another day at the office. As common in the store as aloe or fern.
The Inspired Houseplant
Jen's expertise has made its way to the pages of a book. You could say a plant 101 guide, "The Inspired Houseplant". In the book she breaks down everything you need to know to help your houseplant live its best life. Helping to transform the mind-set of the frustrated plant enthusiasts in that of a confident member of the green thumb club. Jen is your coach for the houseplant challenge. She provides you with the basics of potting, watering, pruning, and feeding your plant. Filled with simply gorgeous photos of lush green landscapes in both the home and office. In the book or in the store Jen is alway happy to guide you to the best plants for beginners and seasoned plant enthusiasts alike.
For many of us a houseplant is what turns our home into an inviting, livable space. For so many city dwellers who dont have access to a yard, garden, or any of the earth elements that keep us whole and grounded, houseplants are key. The science of keeping these glorious parts of nature alive is beyond many of us, so it's nice to know a friendly neighborhood plant genus is among us.
Looking for a gift?
What's better than the gift of life! The Urban sprouts staff is happy to help you pick out the perfect gift for the plant lover in your life. They don't stop there though. Urban Sprouts also has a host of beautiful modern planters. Sleek pedestal planters, and geometric cement pots to add a little bit of life to any area of your home.
You will also find locally made cards, candles, soaps, and other odds and ends from other independent crafters and makers from around the sound.
Terrariums Galore!
Classes are an added bonus that keep you submerged in this peaceful location for a longer amount of time. Giving you the opportunity to get your hands in some dirt and claim some of those luscious plants as your own. Unfortunately because of COVID these classes are not available, so we must wait in anticipation for the return of these hands on experiences. In the meantime consider purchasing Jens book for tips and tricks to help keep you emerged.
Plants provide a healthy positive energy to people. While we're all stuck at home with no end to this pandemic in sight, a little greenery might just be the answer to bringing a piece of the outside world indoors.
For more information about the store visit www.urbansproutsstore.com. And be sure to follow the shop on social media for tips on how to pick the perfect house plant.


---
Do you have something going on that the community should know about?
Need help getting the information out to the people?
Contact Mary Clymer about ways the Chamber Blog, The Renton Junction, can help.
Think of it as your online resource for what's happening in Renton.
It's one of the perks of being a member.
We want to help bring the community to you.
Tell us how we can help through the Blog.
Email me your ideas at happydelusions@yahoo.com
Looking for even more exposure? Advertise on The Renton Junction Blog!
Contact the Chamber to find out how.
back