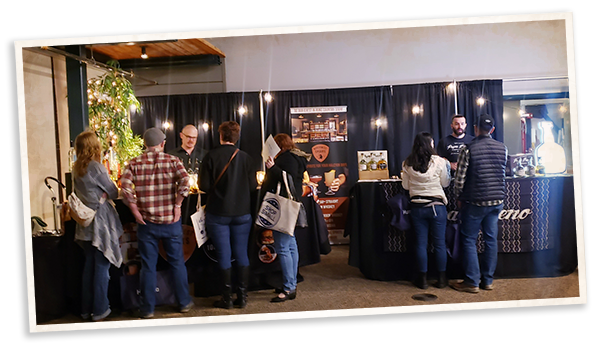 RENTON

NEAT 2023
Saturday, July 15th at the Renton Pavilion & Event Center
Join us for an exquisite Spirit Tasting Experience at Renton Neat on Saturday, July 15th, 2023. Early registration tickets are now available, offering an array of benefits and exclusive perks. Indulge in the flavors of local and regional distilleries, discover the craftsmanship behind a lineup of exceptional spirits while enjoying keepsakes, coupons, and samples from local businesses.

Choose between two sessions: 4:00 pm - 6:00 pm or 7:00 pm - 9:00 pm.
Please note that tickets to Renton Neat are valid only at the tasting stalls during your chosen session.

During the breaks between your sessions, take pleasure in our bar offerings, market vendors and the thrilling BBQ competition. Local BBQers will compete to create the most delectable BBQ, providing an exciting culinary experience for our guests.

Secure your tickets now to take advantage of the early registration pricing, as tickets purchased at the door will be subject to an increased price, with no guarantee of a keepsake. Don't miss out on the opportunity to savor the finest spirits and enjoy a delightful evening at Renton Neat. Grab your early registration tickets today!
THANK YOU TO OUR TOP SHELF PARTNER
SPONSORSHIP
OPPORTUNITIES
Renton Neat Sponsorship opportunities include brand recognition, swag bag inclusion, advertising and branding on signs, tickets, social media and more! Check out the different ways to become a sponsor below.
THANK YOU TO OUR
PAST EVENT SPONSORS & PARTNERS
Urban Market | Rain City Catering | Papa Bueno | Northwest Spirits | Blackfish Spirits Distillery

If you would like more information on Renton Neat or sponsorship don't hesitate to get in touch with our events department at Events@GoRenton.com or 425-226-4560