2023 RENTON NEAT

WINTER EDITION
Saturday, November 4th at the Renton Pavilion & Event Center
Join us for an exquisite Spirit Tasting Experience at Renton Neat on Saturday, November 4th, 2023. Early registration tickets are now available, offering an array of benefits and exclusive perks. Indulge in the flavors of local and regional distilleries, and discover the craftsmanship behind a lineup of exceptional spirits.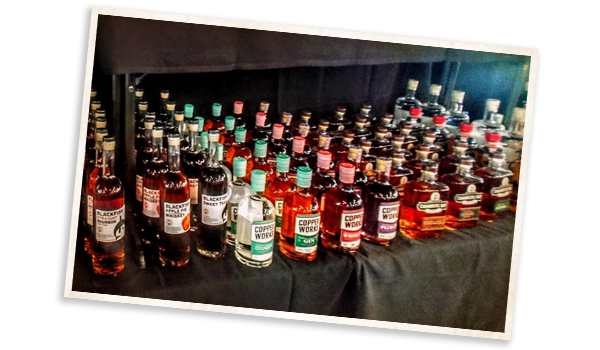 CHOOSE BETWEEN TWO SESSIONS:
4:00 pm - 6:00 pm
7:00 pm - 9:00 pm
PRE-SALE TICKETS TO RENTON NEAT ARE $40 AND INCLUDE:
8 Tasting coupons for the lineup of local and regional distilleries, with an option to purchase more at the event.
Plus keepsakes, coupons, and samples from local businesses!
Please note that tickets to Renton Neat are valid only at the bottle stalls during your chosen session. Attendees are welcome to enjoy the bar and food truck before and after the sessions.

Secure your tickets now to take advantage of the early registration pricing, as tickets purchased at the door will be subject to an increased price, with no guarantee of a keepsake. Don't miss out on the opportunity to savor the finest spirits and enjoy a delightful evening at Renton Neat. Grab your early registration tickets today!

RENTON NEAT OFFICIAL EVENT HOTEL
Saturday, November 4th, 2023 at Sonesta Select Seattle Renton Suites
We are thrilled to introduce an exciting collaboration that promises to elevate your travel experience to Renton Neat! We are partnering with Sonesta - Simply Suites in Renton to offer you an unbeatable package that combines the comfort of a luxurious stay with seamless transportation to and from Renton Neat.
To book your stay and transportation package, simply click the link below

CHOOSE BETWEEN TWO OPTIONS:
KING SUITE: $99.00*
TWO QUEEN SUITE: $109.00*
*The price does not include our daily $17.99 hotel amenity fee.
HOTEL AMENITIES
A daily $17.99 hotel amenity fee is automatically added to your room reservation and included these added benifits.
AMMENITIES AND FEATURES:
Daily breakfast buffet at The Commons

Monday – Friday 6:30am-9:30am
Saturday & Sunday from 7:00am-10:00am

Self-parking during your stay
24/7 shuttle to local areas (5-mile radius)
24/7 airport shuttle services
Overnight security
24-hour fitness center
WiFi throughout entire hotel
24/7 Shuttle Service includes transportation to and from the Renton Neat event at the Renton Pavilion Events Center on Saturday, November 4th, 2023. If the shuttle is full at a certain time, than a second trip will be made.

EVENT SHUTTLE SCHEDULE:
THANK YOU TO OUR PARTICIPATING DISTILLERS
THANK YOU TO

OUR PARTICIPATING VENDORS

Our event hosts a diverse range of vendors, each offering their unique items, from mouthwatering handcrafted treats to stunning pieces to display in your home, ensuring there's something for everyone to discover and enjoy.
PARTNERSHIP
OPPORTUNITIES
Renton Neat Partnership opportunities include brand recognition, swag bag inclusion, advertising and branding on signs, tickets, social media and more! Check out the different ways to become a partner below.
THANK YOU TO OUR TOP SHELF PARTNER
THANK YOU TO OUR DOUBLE PARTNER


THANK YOU TO OUR
PAST EVENT PARTNERS
Urban Market | Rain City Catering | Papa Bueno | Northwest Spirits | Blackfish Spirits Distillery

If you would like more information on Renton Neat or partnership don't hesitate to get in touch with our events department at Events@GoRenton.com or 425-226-4560