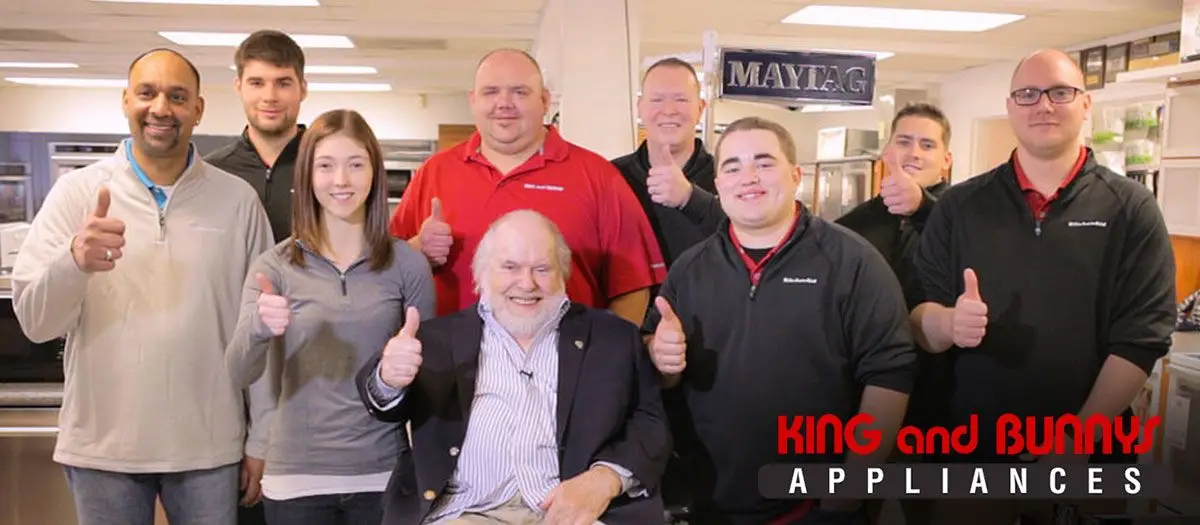 King and Bunny
by Chamber Staff on
July 1, 2023
King and Bunnys Appliances
, has been a mainstay in the community of Renton for over four decades. Family-owned and operated, the beautiful 3,200-square-foot showroom displays more than 200 major home appliances. They have a local warehouse with over 400 units in stock, all available for immediate delivery. Located on Sunset Blvd (SR900) in Renton, just 2.5 miles east from I-405.
At King and Bunnys, they offer superb old-fashioned customer service. Thanks to their knowledgeable, friendly staff's extensive industry experience, they have established themselves as a trusted name in the community. If you are remodeling your kitchen, bring in your plans and dimensions and they will help you find what will work in your space. Do you have large pans or tall plates and want to make sure they will fit on your stove or in your dishwasher? Bring in your cookware and dining set and the friendly staff will help you find the right appliances for your needs.
Over the years, King and Bunnys, and their team members have actively volunteered and participated in a wide range of community-oriented activities. They have dedicated their time to service clubs, chambers, sport clubs, and civic organizations, all with a shared belief in the importance of giving back to the local community. Their support extends to various endeavors, including auctions, local events, schools, charities, service clubs, and numerous other initiatives aimed at making a positive impact in the community.
King and Bunnys is a member of Nationwide, a 5,500-member buying and marketing group, whose collective buying power is over 20 billion dollars annually. This appliance buying power is equal to Sears, Home Depot and Lowes combined. Hence, King and Bunnys "WHAMMER DEAL"!
King and Bunny's provide customers competitive pricing, a highly knowledgeable team, readily available inventory, swift delivery services, top-notch installation, and a commitment to conducting business with unwavering integrity, honesty, and attentive customer care.
See Previous Member Spotlights